New Year's Day at FIRE
Due to popular demand, we will be opening FIRE on New Year's Day once again! Start off 2020 with a bang in the wonderful atmosphere of FIRE.
Special Bloody Mary Offering
We have an exclusive Bloody Mary offering to help cure the head of the night before, for €13 each. Why not relax in our lounge area with a Bloody Mary in hand? The relaxing atmosphere in FIRE is the perfect place unwind after a busy New Year's Eve!
Early Bird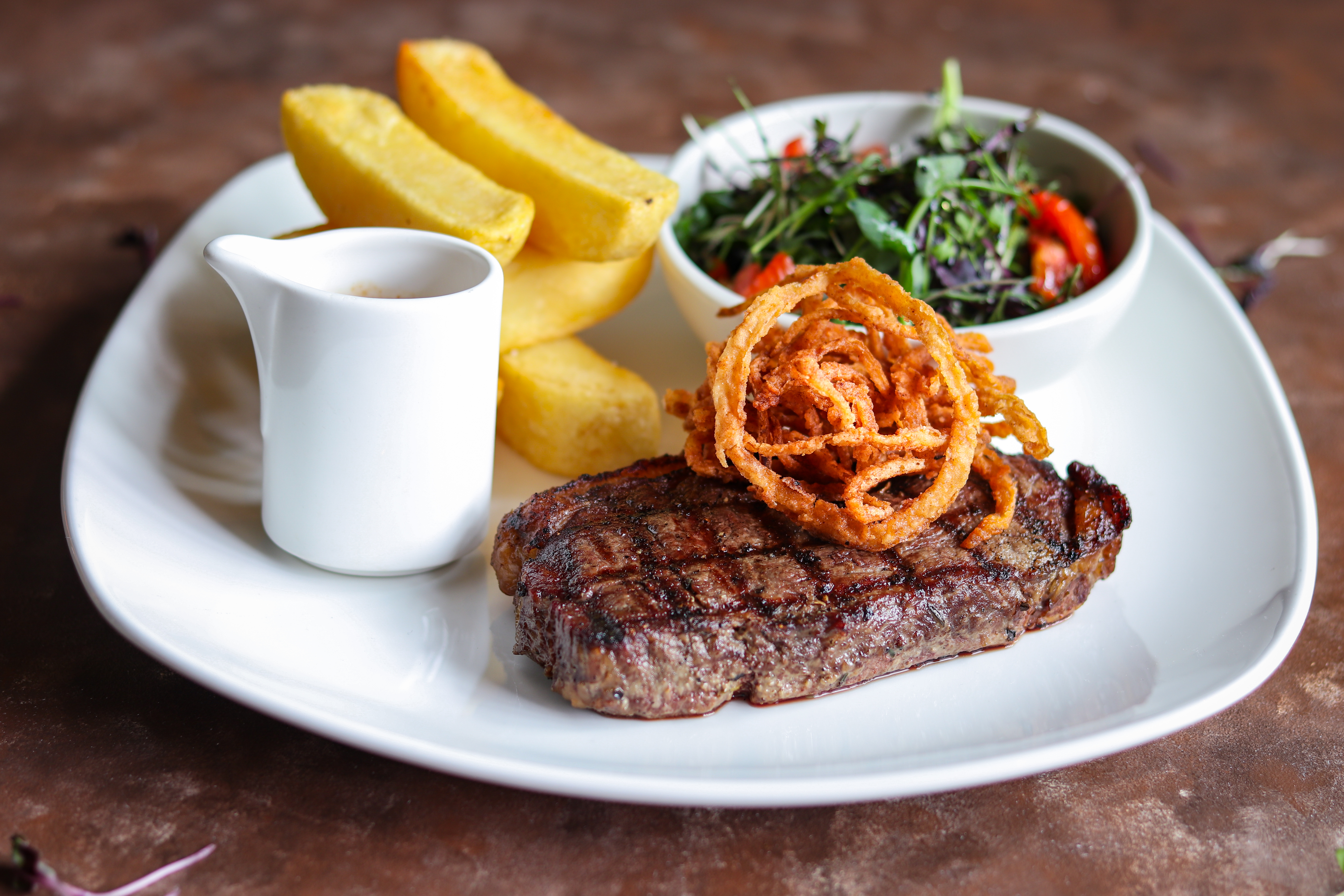 Celebrate New Year's Day with a delicious meal at FIRE. Our Early Bird menu features 8oz Irish Hereford Prime Aged Sirloin Steak. This very popular dish is a favourite among our guests and is served with tobacco onions, Pont Neuf chips, micro cress salad and brandy pepper & cream sauce. Other dishes on our Eary Bird include our Chicken Supreme, Vegetarian Tortellini and Wood-Fired Tiger Prawns. Our Early Bird is available from 5 pm – 6.30 pm.
Book Now
We're open from 5 pm New Year's Day.
To book a table for New Year's Day in Dublin's award-winning steakhouse, contact us on:
+353 (0)1 6767 200
Walk-ins are also welcome.