Private Dining Rooms in Dublin
Looking for a unique and exclusive dining experience in Dublin? Our private dining rooms in Dublin offer the perfect setting for intimate dinners, special occasions, and corporate events. Whether you're looking to host an intimate lunch or evening with your colleagues or a lavish celebration with friends and family, we have a range of options to suit your needs. Discover our private dining options and treat yourself to an unforgettable culinary experience at our historic venue in the heart of Dublin.
Choose from a variety of Private Dining Rooms.
For groups from 10 – 80 guests, FIRE's terrace suites make for the ideal venue for your next private dining event.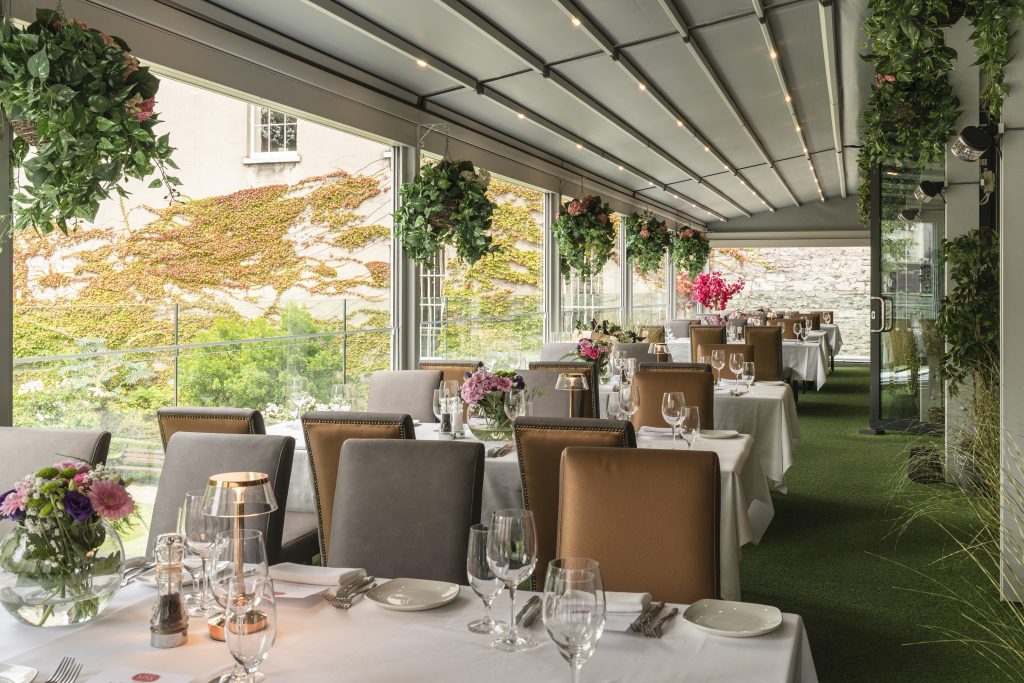 The Terrace Suite
FIRE's terrace suites are suitable for up to 80 guests. The suite comes with a private bar and all-weather terrace making it the ultimate dining experience for any special occasion or business event. Located off the main restaurant, the Terrace Suite offers an exclusive space overlooking Dawson St with views of the Lord Mayors' garden.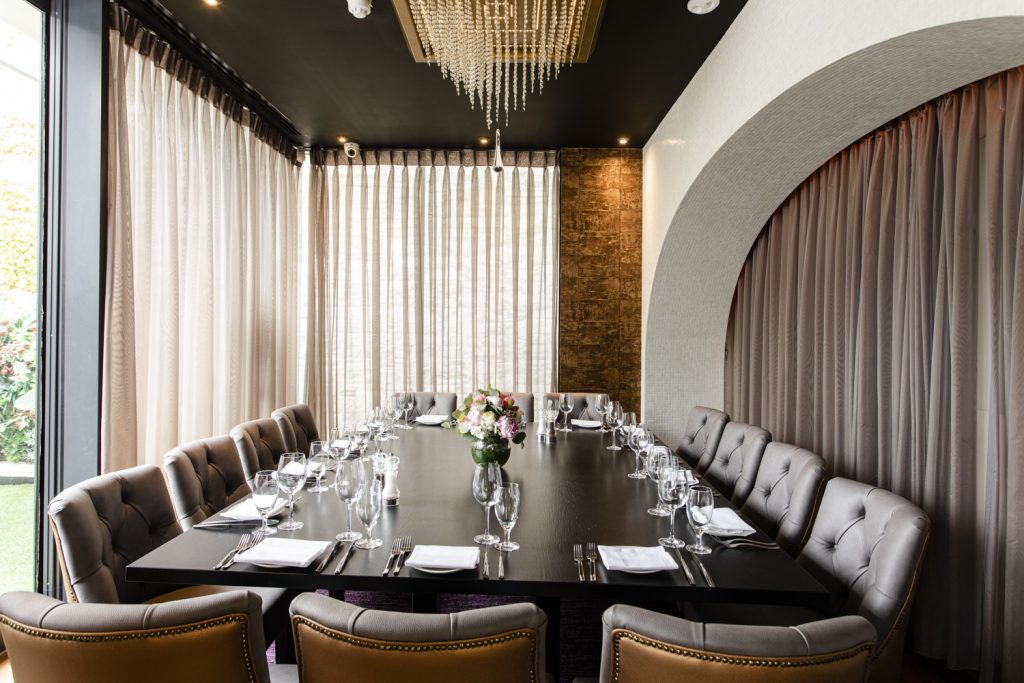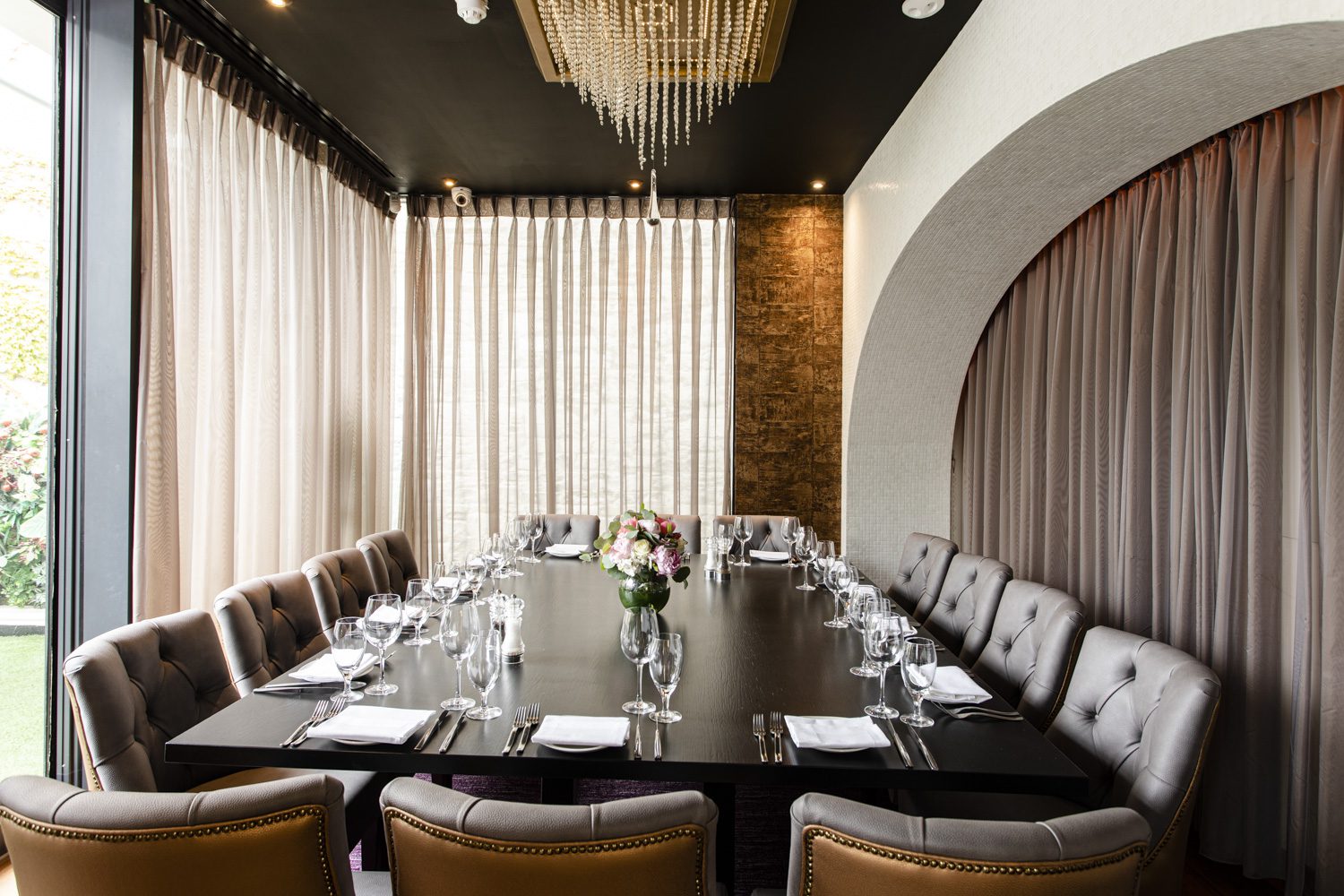 The Trinity and St. Stephens Rooms
The Trinity and St. Stephen's private dining rooms at FIRE are located within our Terrace Suite. The rooms are ideal for smaller intimate gatherings of up to 14 guests. Exuding luxury, with floor-to-ceiling windows offering natural daylight and showcasing the view of the Lord Mayors' Garden, these exclusive spaces are perfect whether you are celebrating a milestone birthday, graduation, communion or a business meal.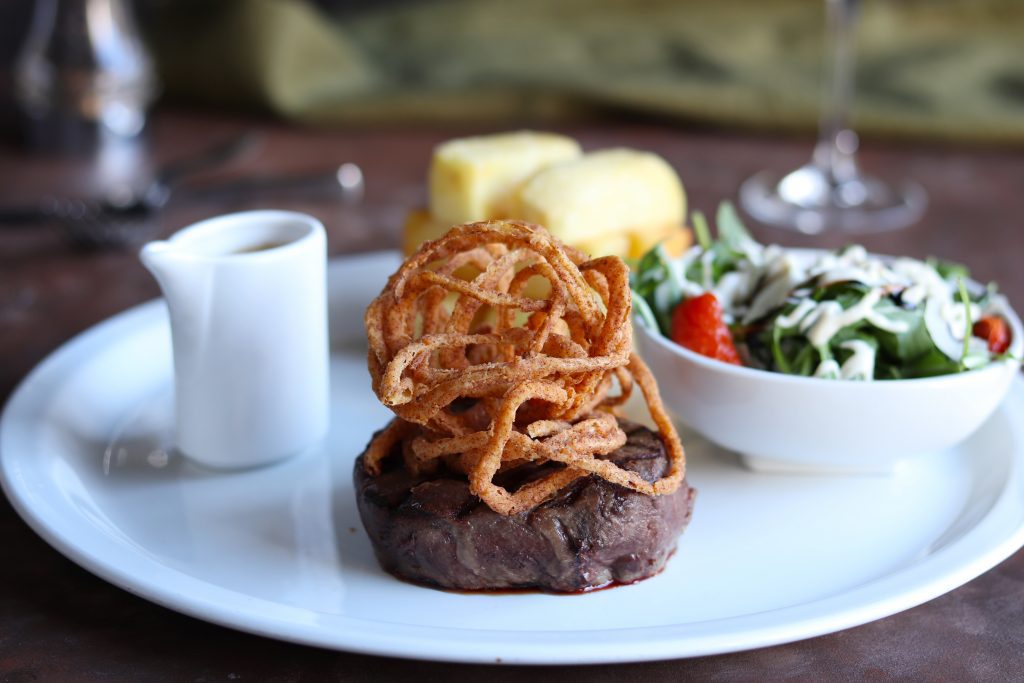 Experience the best of Dublin's culinary scene.
Our culinary team, led by Richie Wilson, takes pride in creating seasonal menus that focus on utilising fresh in-season produce to create dishes bursting with a magnitude of flavours. We are firmly committed to supporting sustainable local Irish produce and only serve the finest selection of award-winning meats and produce that Ireland offers to ensure that Farm to FIRE experience every time you dine with us.
FIRE offers a steakhouse experience like no other. We have three private dining menus for you to choose from, The FIRE Experience, The Beef Experience and our Sharing Menu, which features a selection of our signature starters, and a choice of main courses from our A La Carte menu before finishing with a selection of desserts.
Enjoy personalised service from our attentive restaurant team.
FIRE's exceptional restaurant team will go above and beyond to ensure that guests in our private dining rooms have a memorable experience. Attentive and personalised service ensures our guest needs and preferences are met, taking note of any dietary restrictions, allergies or other special requests.
Our team warmly welcome all our guests to FIRE and check in with our customers regularly throughout their meal, ensuring they are enjoying their experience in our restaurant.
By going the extra mile our restaurant team ensure that all our customers have a truly exceptional dining experience.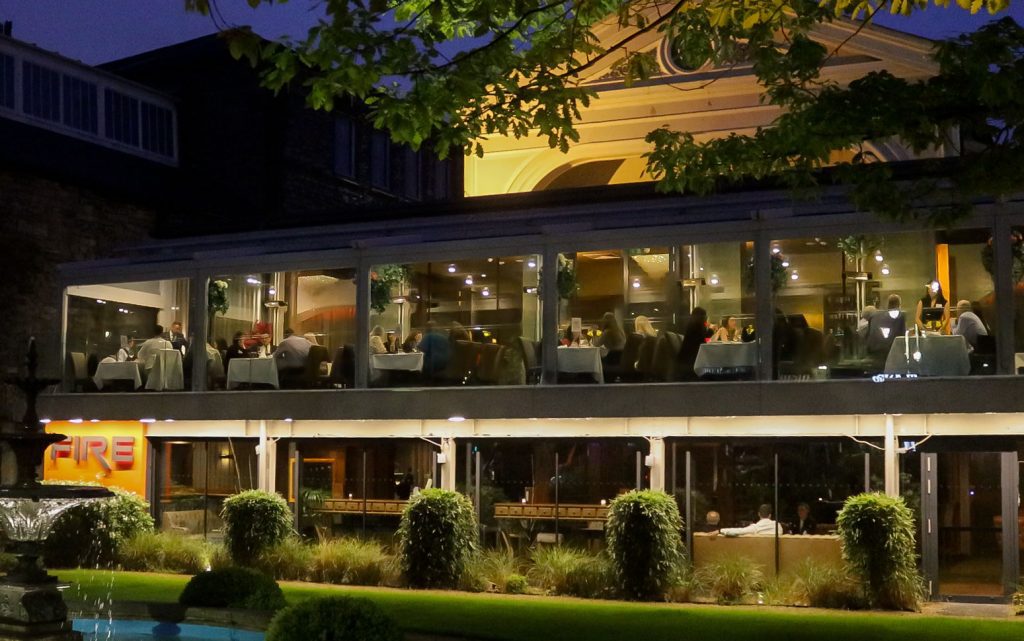 Host your next corporate event or special occasion at FIRE
FIRE Steakhouse and Bar offer exclusive private dining rooms in the heart of Dublin city centre. Our dedicated Sales and Events team will assist you in creating the perfect intimate dining experience that will delight your guests.
Looking for a unique and customizable dining experience? FIRE Steakhouse & Bar offers a variety of flexible private dining spaces, perfect for any occasion. Whether you're planning a corporate event, birthday lunch or a milestone celebration, our stunning array of private dining options and FIRE's historic building provides the perfect backdrop for your event. Our private dining spaces can be easily modified to create an open-plan event for larger groups or to offer privacy for your guests, ensuring a truly intimate setting. Let us help you create a one-of-a-kind event that your guests will never forget.
Contact our team today.
Maria Czira, Sales and Reservations Manager at FIRE Steakhouse & Bar
Email: maria@mansionhouse.ie
Phone: +353 1 676 7200