The World's Best Steak at World Steak Challenge
The World's Best Steak
The current reigning champion of The World Steak Challenge, the world's best steak is available at FIRE Steakhouse & Bar for a limited time only.
Akune Gold, Authentic Japanese Beef was crowned the World's Best Sirloin and World's Best Grain-Fed at the 2022 World Steak Challenge held at FIRE Steakhouse & Bar last year.
FIRE Steakhouse & Bar is proud to welcome the world's best steak, The Akune Gold Wagyu from Japanese producer Starzen Co. to our Dublin Steakhouse.
Akune Gold has roots in Akune City, Kagoshima Prefecture beginning over 60 years agao. Since then they have worked hard to refine their Wagyu beef processing technology, quality control and production hygiene levels to the high global standards. It is an honour for us to serve this genuine Japanese Wagyu, a true taste of luxury at FIRE Steakhouse & Bar.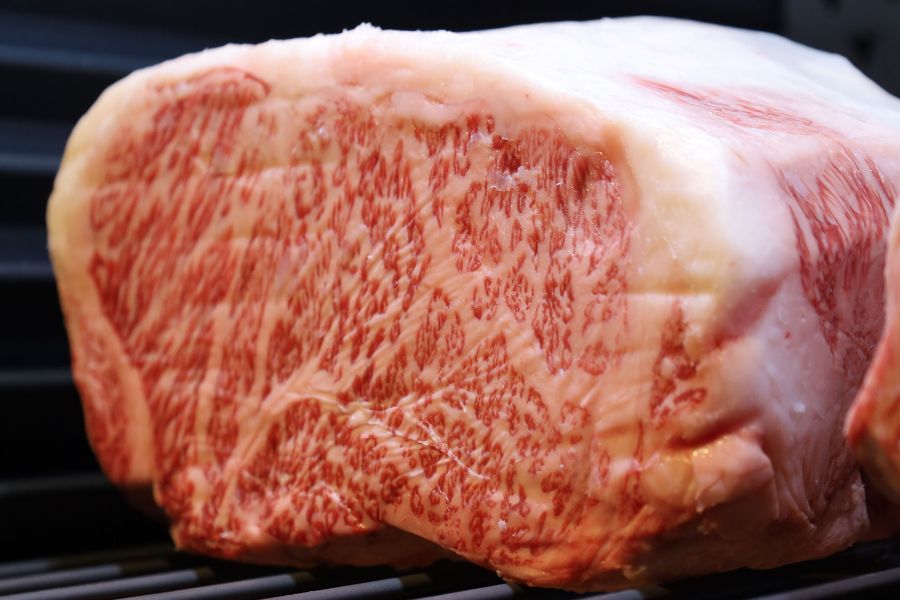 Akune Gold's Story
Akune Gold raise cattle with love and care which is the fundamental reason behind their success and high standard of quality.
In Japan, all Wagyu cattle are each given an individual number that can be used to track the animal's information – in many locations, they are also given a name and recognised individually among others.
Akune Gold Wagyu cattle are fed pasture grass and rice straw, an ingredient with deep ties to Japan's rice industry. They're also given a compound feed that includes many different grains for proper nutritional balance. A feed regimen rich in carbohydrates, protein and nutrients during different stages of the cattle's lifecycle helps produce high-quality meat and trademark marbling.
The rearing environment in Japan's southern island of Kyushu is heavily forested and provides clean air and spring water, which also contribute greatly to raising high-quality, healthy cattle.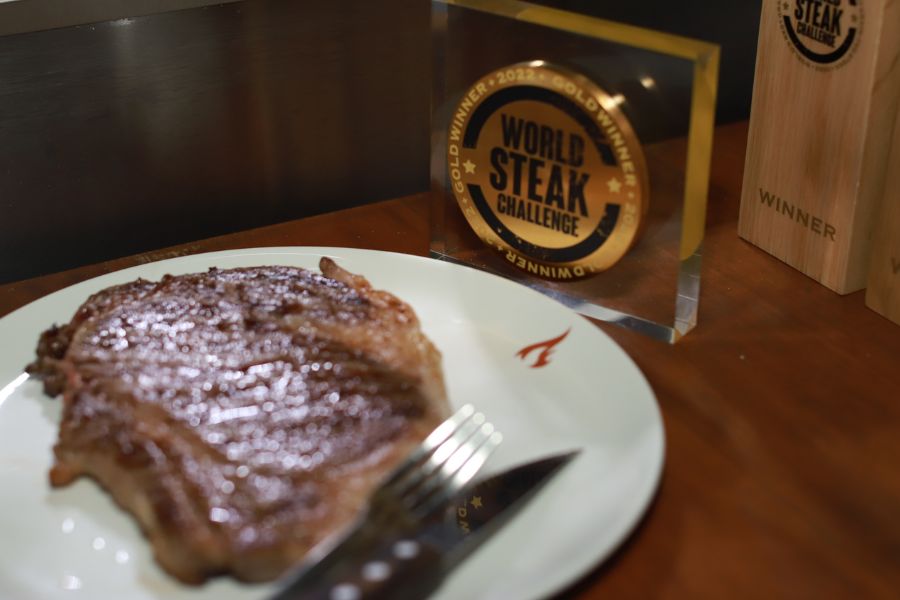 World Steak Challenge
The World Steak Challenge is organised by BigHospitality publisher William Reed. The competition gives steak producers and suppliers the opportunity to showcase their product quality, breed credentials and processing standards on an international stage.
FIRE Steakhouse & Bar's Culinary Director Richie Wilson is proud to be an official judge of the World Steak Challenge.
The judging is independent and monitored at every stage, with every steak being judged on its own merits against international judging criteria. The steak with the highest overall score is declared the winner of the coveted World's Best Steak award, and its supplier is given the award of the World's Best Steak Producer.