Celebrating World Malbec Day
Exclusive Evening at FIRE Steakhouse & Bar
An intimate dining experience in our private dining room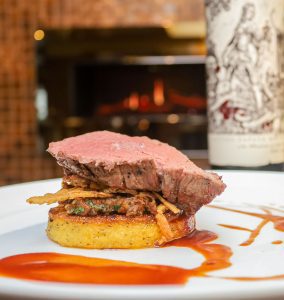 World Malbec Day is a global celebration of everyone's favourite full-bodied red wine and takes place annually on the 17th of April. As we continue our FIRE 18 birthday celebrations, we couldn't think of a better reason to celebrate than with the perfect pairing of steak and Malbec.
We partnered with Cassidy Wines to host a special malbec and steak-tasting evening in one of FIRE's private dining rooms. 
For one night only, we welcomed a small group of fourteen guests for a private dining experience at FIRE to indulge in a selection of hand-picked dishes by FIRE's Culinary Director Richie Wilson, paired perfectly with a selection of Catena Zapata Malbec wines from the award-winning, family-run vineyards in the Mendoza region of Argentina.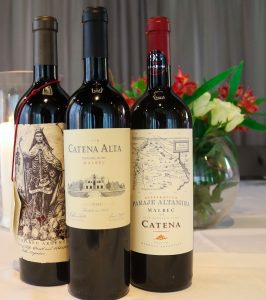 Catena Zapata
Catena Zapata is a historic 120-year-old family winery who are known as the revolutionaries for Argentinian wine. Nicolás Catena Zapata dared to plant vines where no one thought they would ripen at almost 5,000 feet elevation. His high-altitude wine revolution culminated in the discovery of a new terroir for wine, the Adrianna Vineyard. 
Over the years, Nicolás Catena Zapata discovered the influence altitude has on fruit quality. As one climbs the altitudes of the Andes the average temperature decreases and the amplitude between day and night temperatures increases. This environment provides the ideal climate for grape maturation.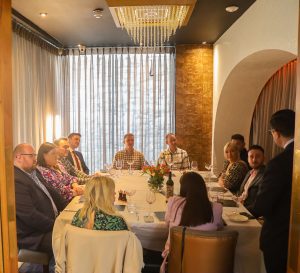 Private Dining at FIRE
FIRE's private dining rooms offer the perfect setting for intimate dinners, special occasions, and corporate events. Exuding luxury, with floor-to-ceiling windows providing natural daylight and showcasing the view of the Lord Mayors Garden and Dawson St, these exclusive spaces are perfect for an intimate business event or to celebrate a birthday or graduation.
At FIRE, we pride ourselves on offering the ultimate dining experience. Our dedicated Sales team will assist you in creating the perfect intimate dining experience that will delight your guests. While our professional and attentive team will provide excellent service and the warmest of welcomes to all your guests,
For more information about Private Dining at FIRE, please contact Maria today:
T:+353 1 67 67200 / E: maria@mansionhouse.ie