New Dishes At FIRE
We are excited to unveil our brand new menu
FIRE Steakhouse & Bar is celebrating this year with its 15th birthday in September!  As part of our celebrations, we have unveiled a new menu featuring a mix of brand new seasonal dishes as well as our FIRE signature dishes. Our Executive Chef, Richie Wilson and Head chef, Ciaran Furlong, has been working with the culinary team for months to develop a menu that brings the best of land and sea. We are also delighted to announce that we have added a number of new steaks to our menu including a World Steak Challenge Gold Medal winner.
Starters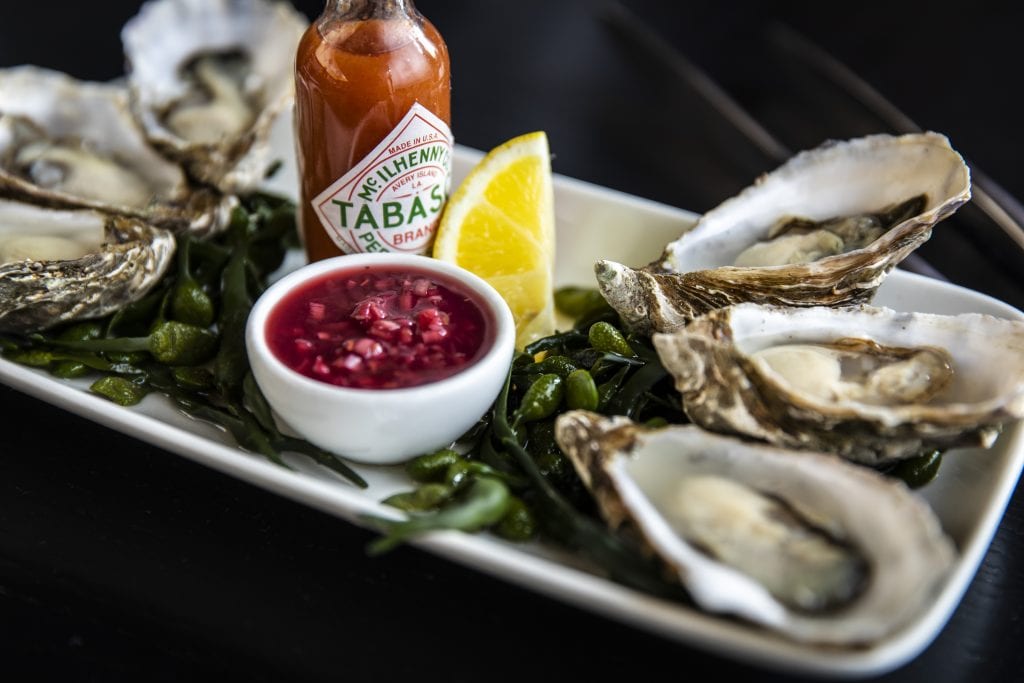 Our 1/2 Dozen Oysters dish is created with David Keane's Connemara rock oysters. The wonderful team of DK Connemara Oysters under BIM's guidance ensuring they are in in perfect health to thrive in the pristine waters of Ballinakill, Co. Galway. These oysters enjoy a unique habitat in the sheltered bay, influenced and refreshed by the North Atlantic drift and other subsurface currents, contributing to their unique taste.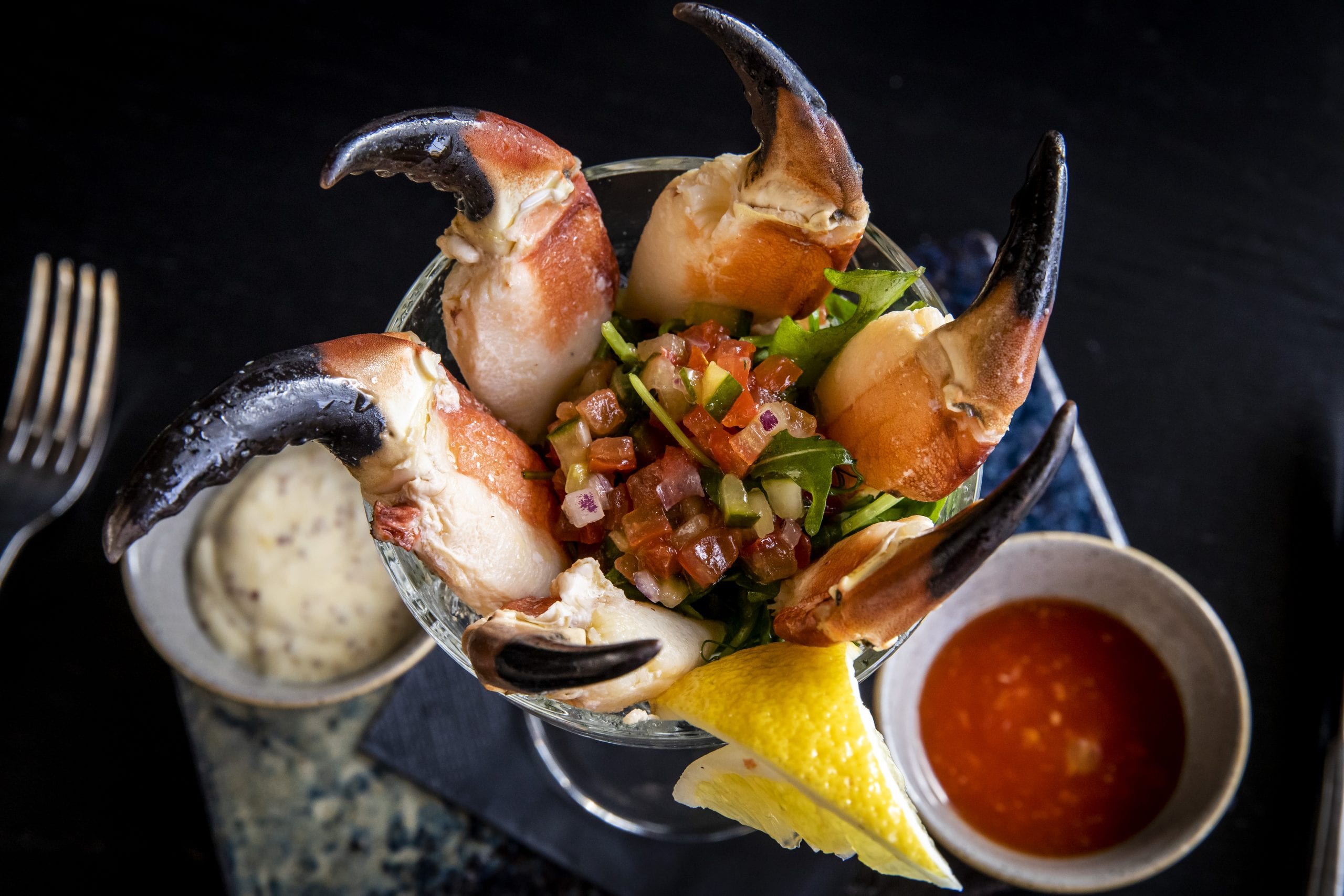 Crab Claw Cocktail, a classic starter created using Dingle, Co. Kerry crab claws, tomato & horseradish sauce and honey & mustard sauce.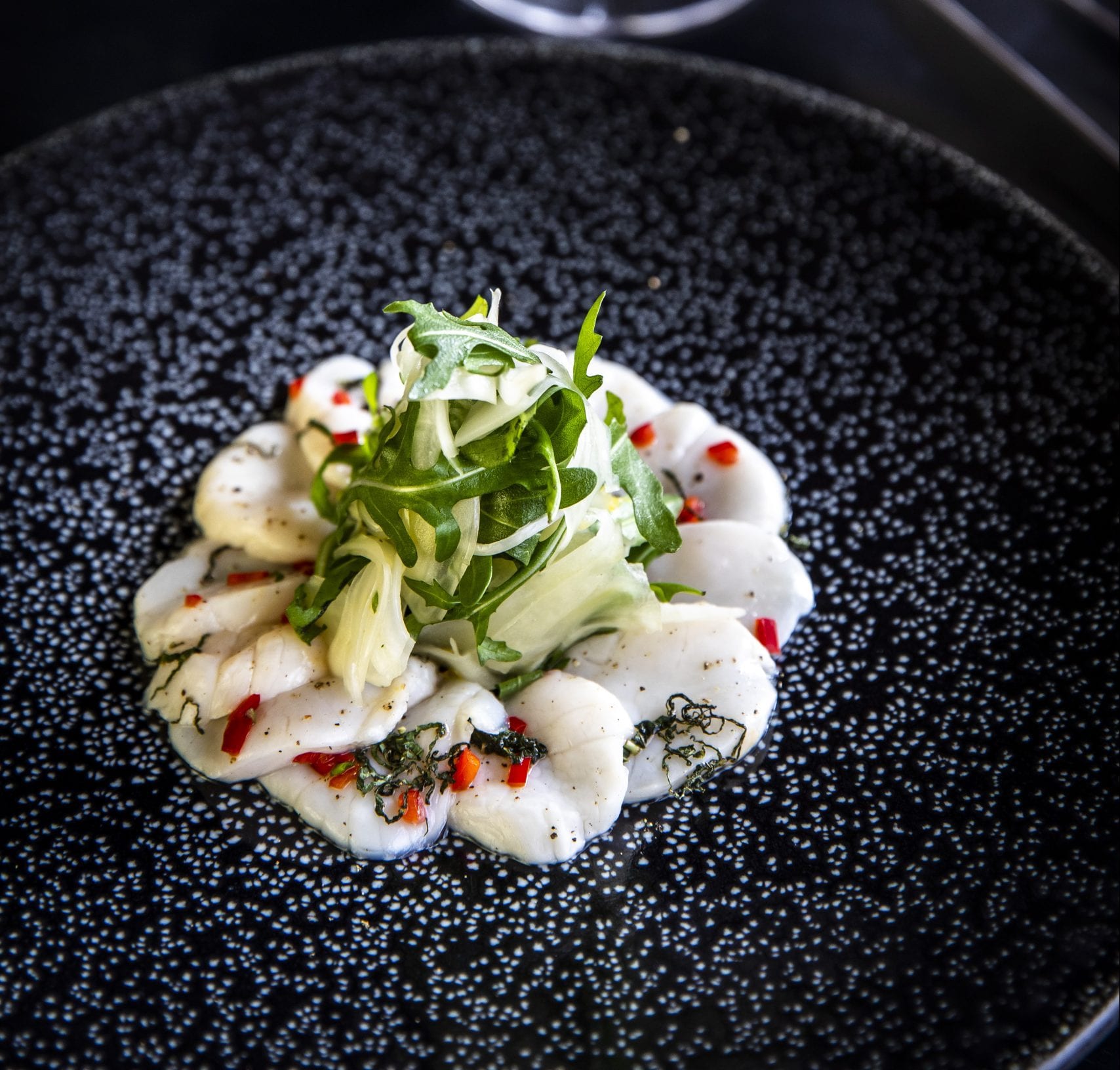 Ceviche is a traditional South American dish from Peru of marinated raw seafood. Our take on this dish is our Scallop Ceviche. This is a beautiful starter, served with lime, orange fennel, chilli and mint.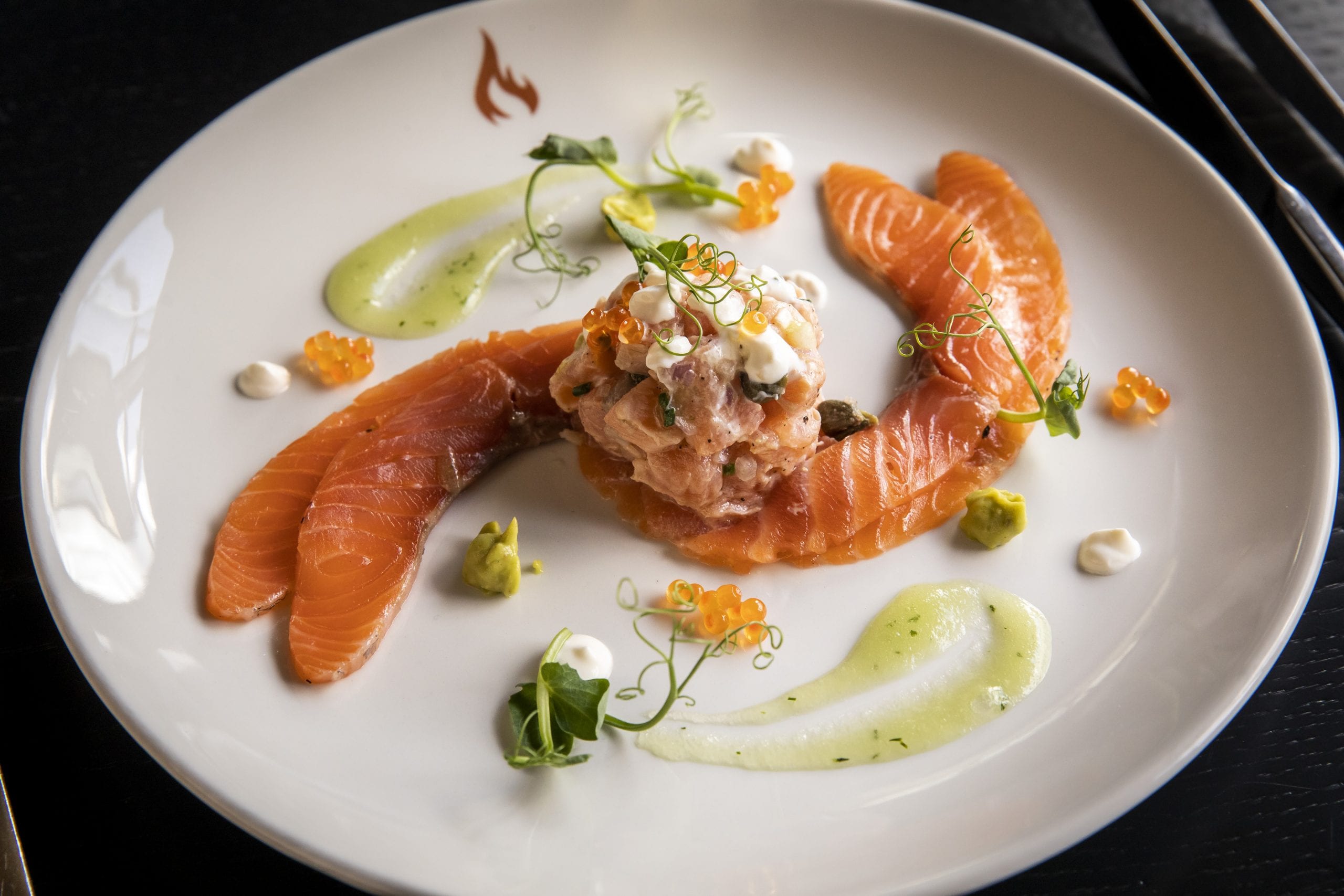 Our Irish Salmon trio is smoked exclusively for FIRE at Howth harbour before being served with citrus tartare, with avocado puree and a cucumber gel.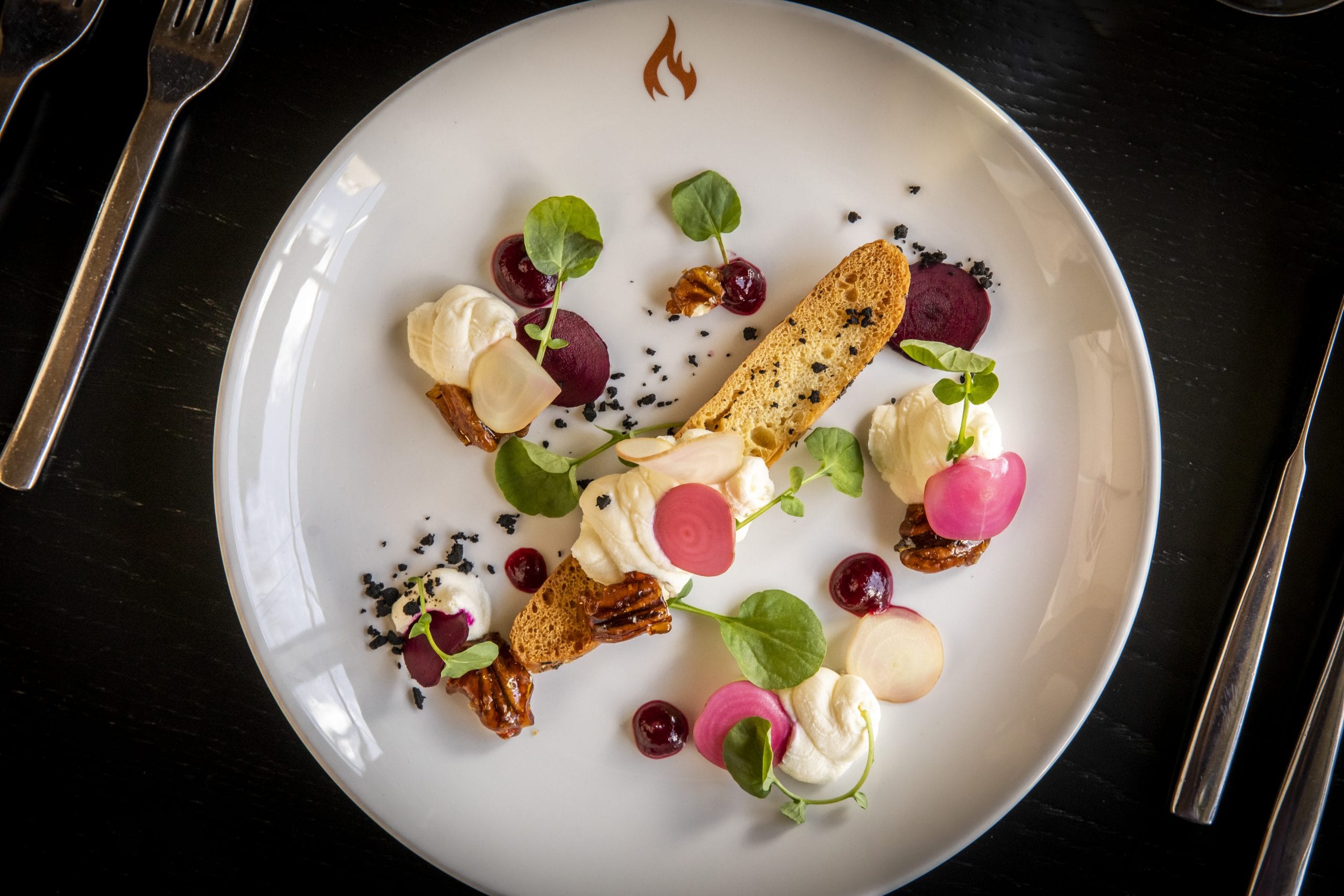 Ardsallagh is a family-run Irish business that have been making goat's cheese for over 20 years. They don't use any artificial additives or preservatives and use slow traditional handmade production methods to produce their exceptional cheese.
Using their premium quality cheese, we have created a starter of Goats Cheese Mousse,  served with pickled beets, candied pecans and black olive powder.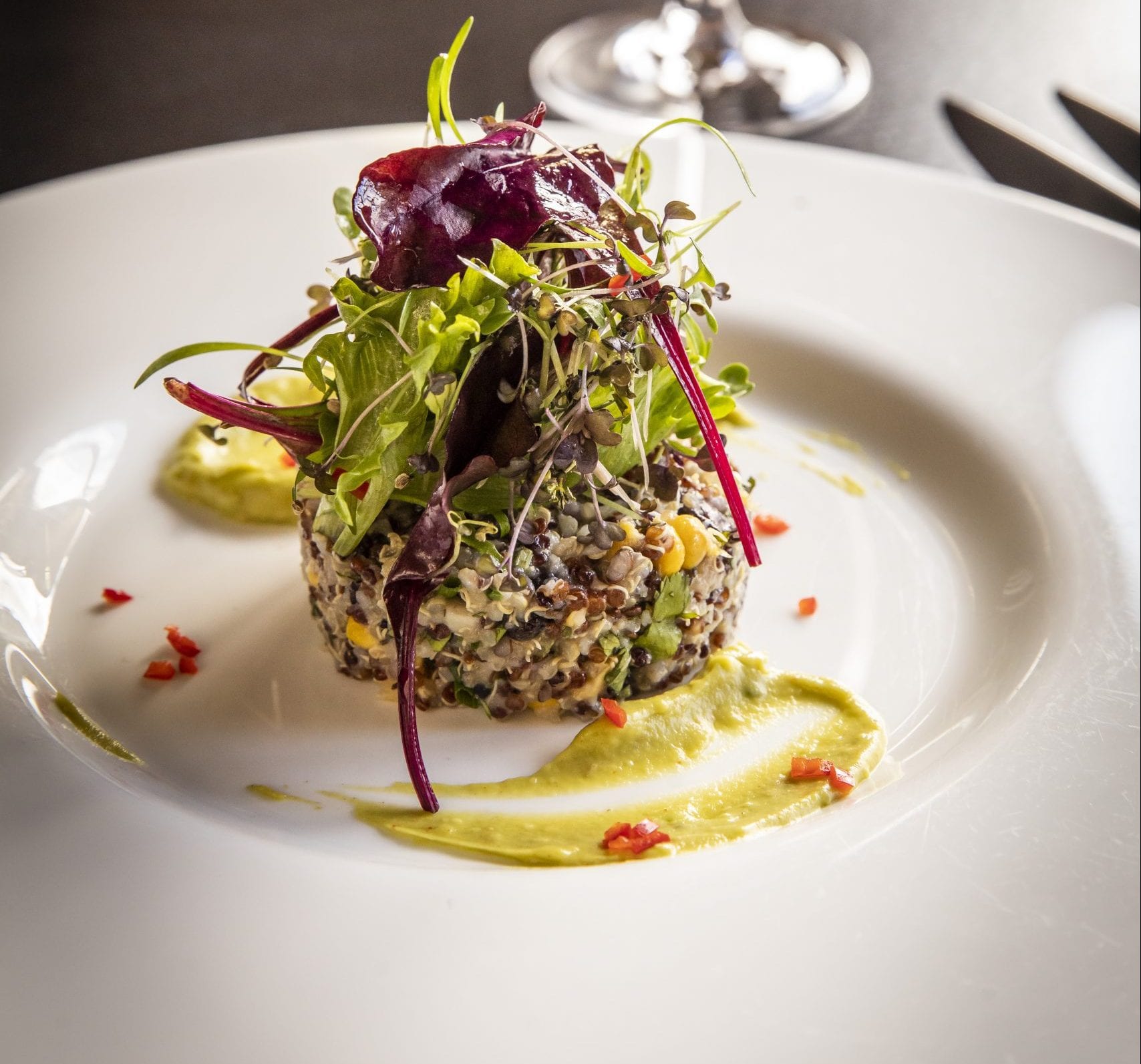 Quinoa is one of the most popular health foods at the moment. Its rise in popularity is because it is high in protein and antioxidants. Our Quinoa Salad is served with orange & lime dressing, Baby leaves, coriander, corn, black bean, avocado and chilli.
Main Courses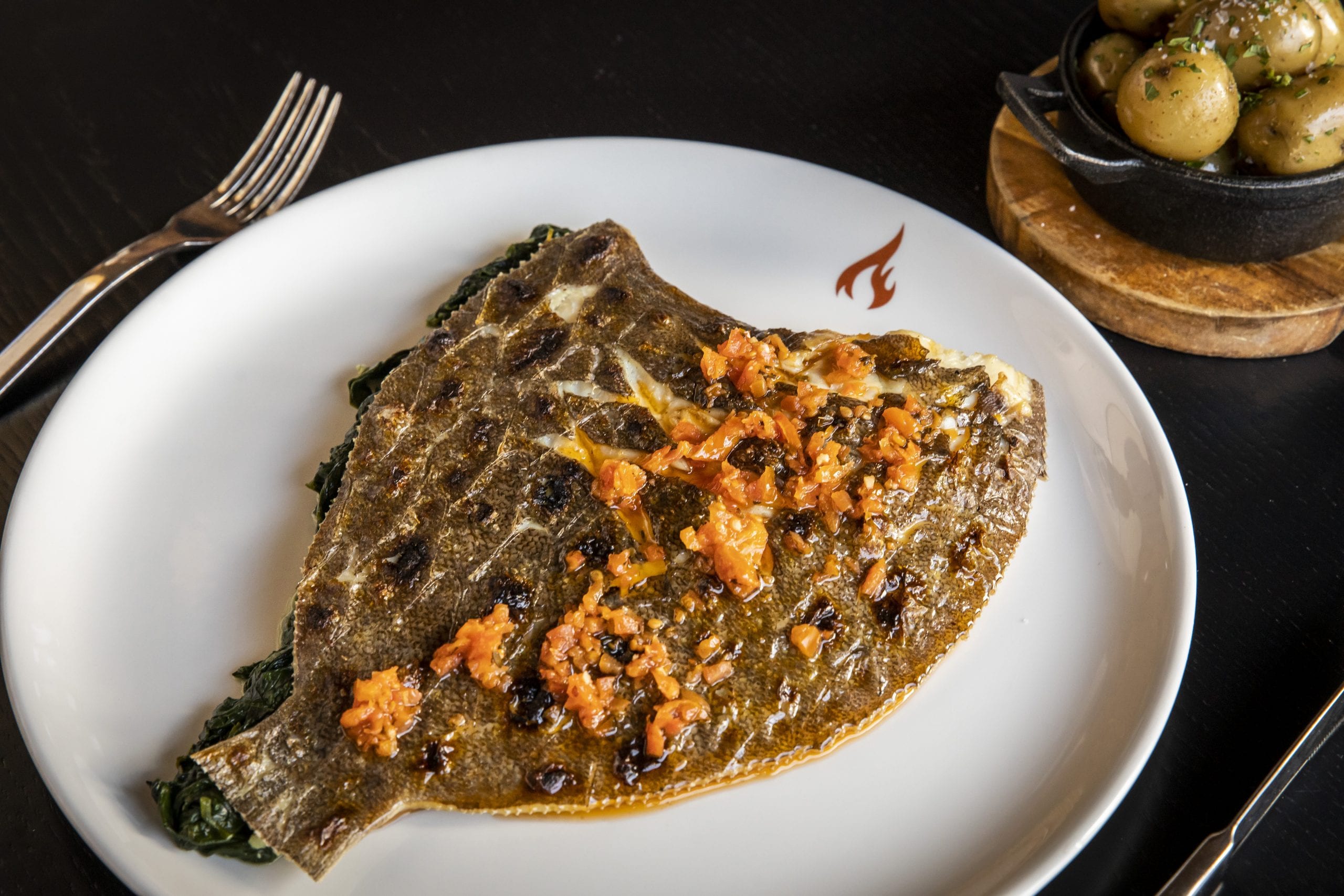 Our Chargrilled whole brill is created using fish that is freshly caught from our coastal waters. This is a sweet-tasting flatfish that is very meaty. It's an excellent alternative to meat if you're looking for something different to try. We serve this Brill with sun-blush tomato & thyme butter and spinach.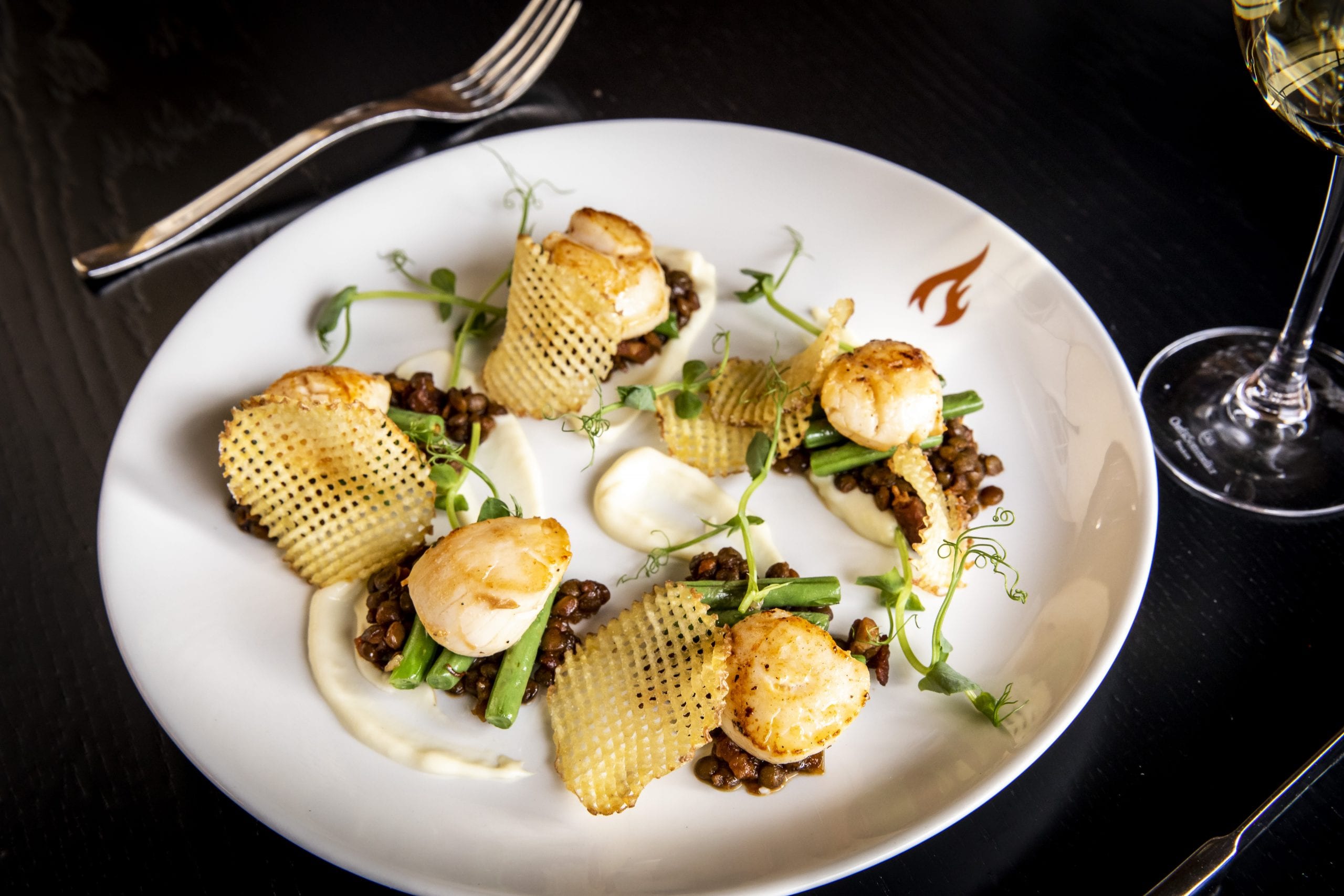 If you're looking for a healthy option, Pan-roasted Scallops is the perfect dish. Sourced from Irish coastal waters, we serve these with cauliflower puree, lentil & smoked bacon, fine beans and Gaufrette crisps. Each element works together to create a balanced dish.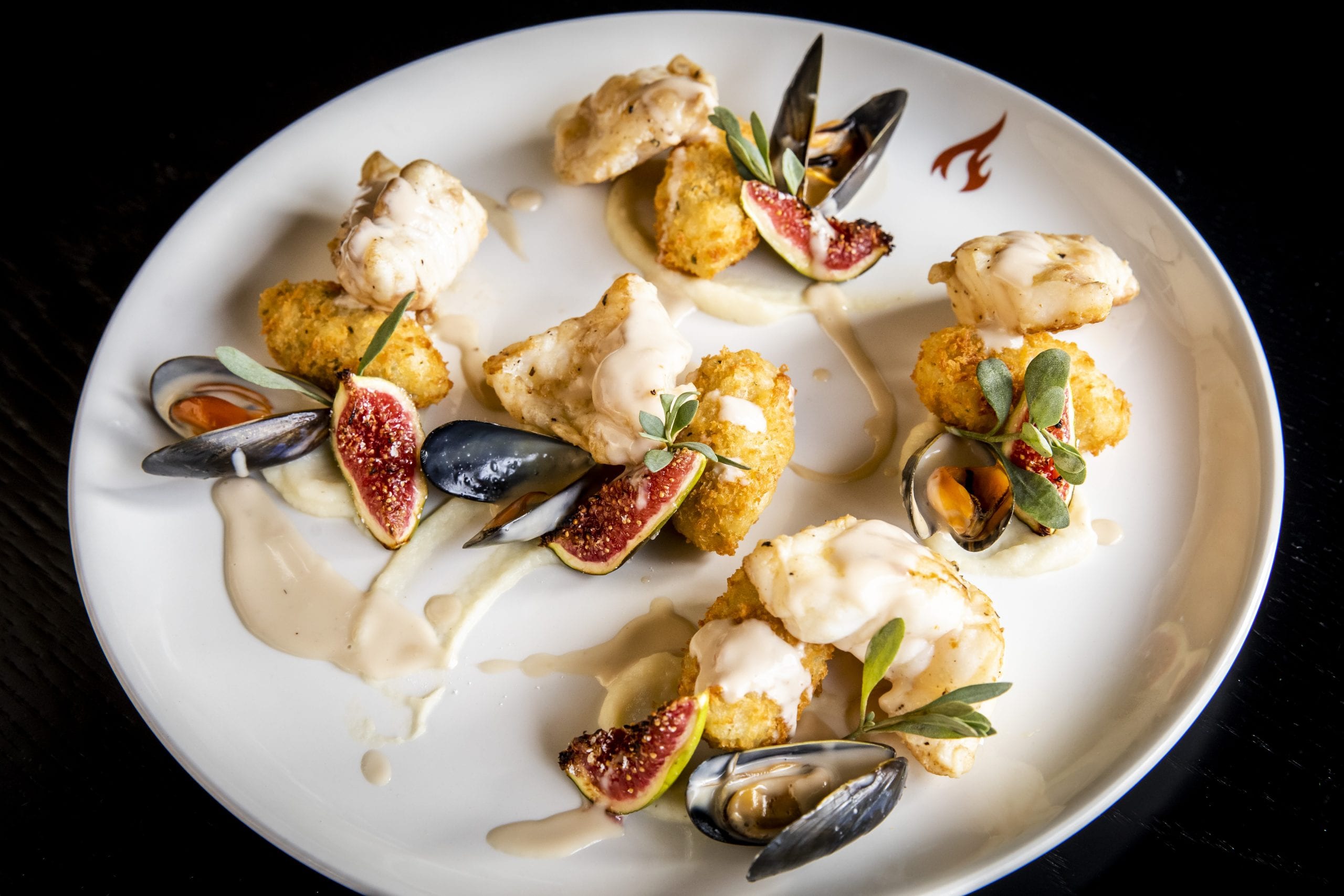 Monkfish is a sweet and mild flavoured fish. It has a firm and meaty texture and its taste is often compared to lobster meat. This dish is completed with artichoke puree, roast figs, coconut & mussel cream and risotto arancini.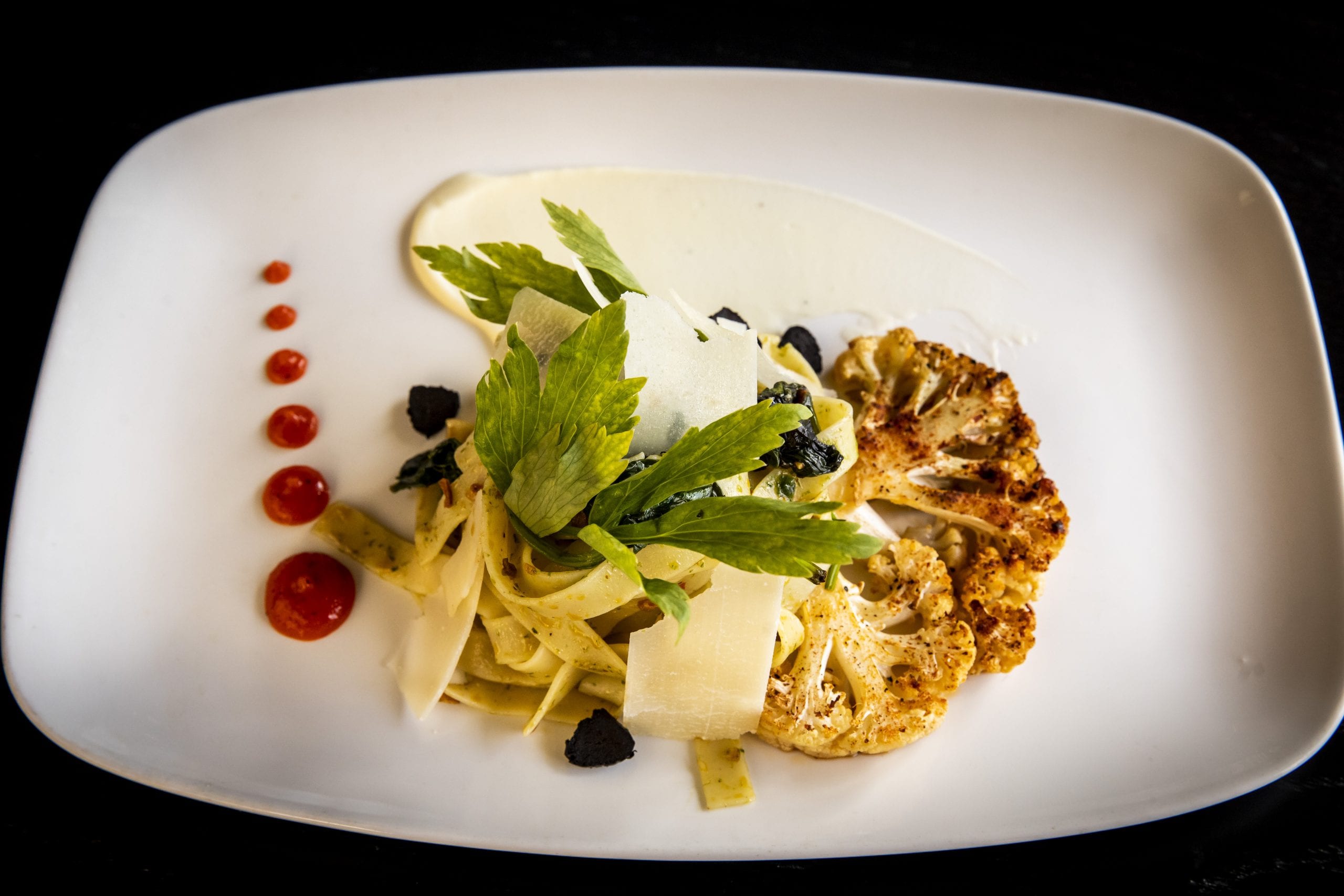 Fettuccini is a type is a flat and thick pasta used in Tuscan and Roman cuisine. The word 'fettuccini' means 'small ribbons' in Italian. At FIRE, it's not your standard pasta dish, The team have created an incredible option with cauliflower puree, chilli, roast cauliflower, black garlic, lovage and roast bell pepper gel.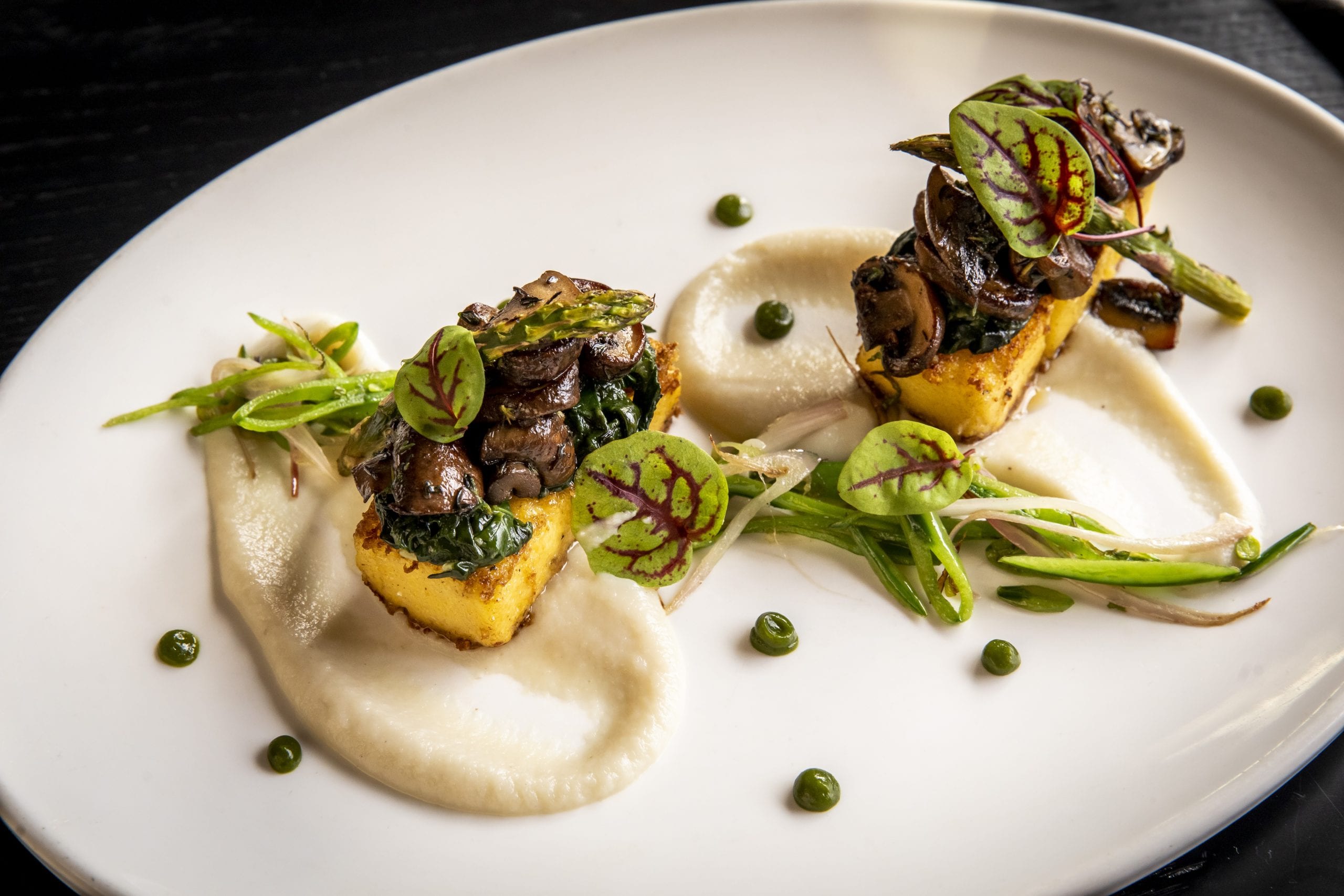 Another Italian inspired dish, creamed truffle Polenta is a slightly sweet grain that is cooked and served with forest mushrooms, sugar snap and parsley puree. The sweetness of the Polenta compliments the flavours of the dish perfectly.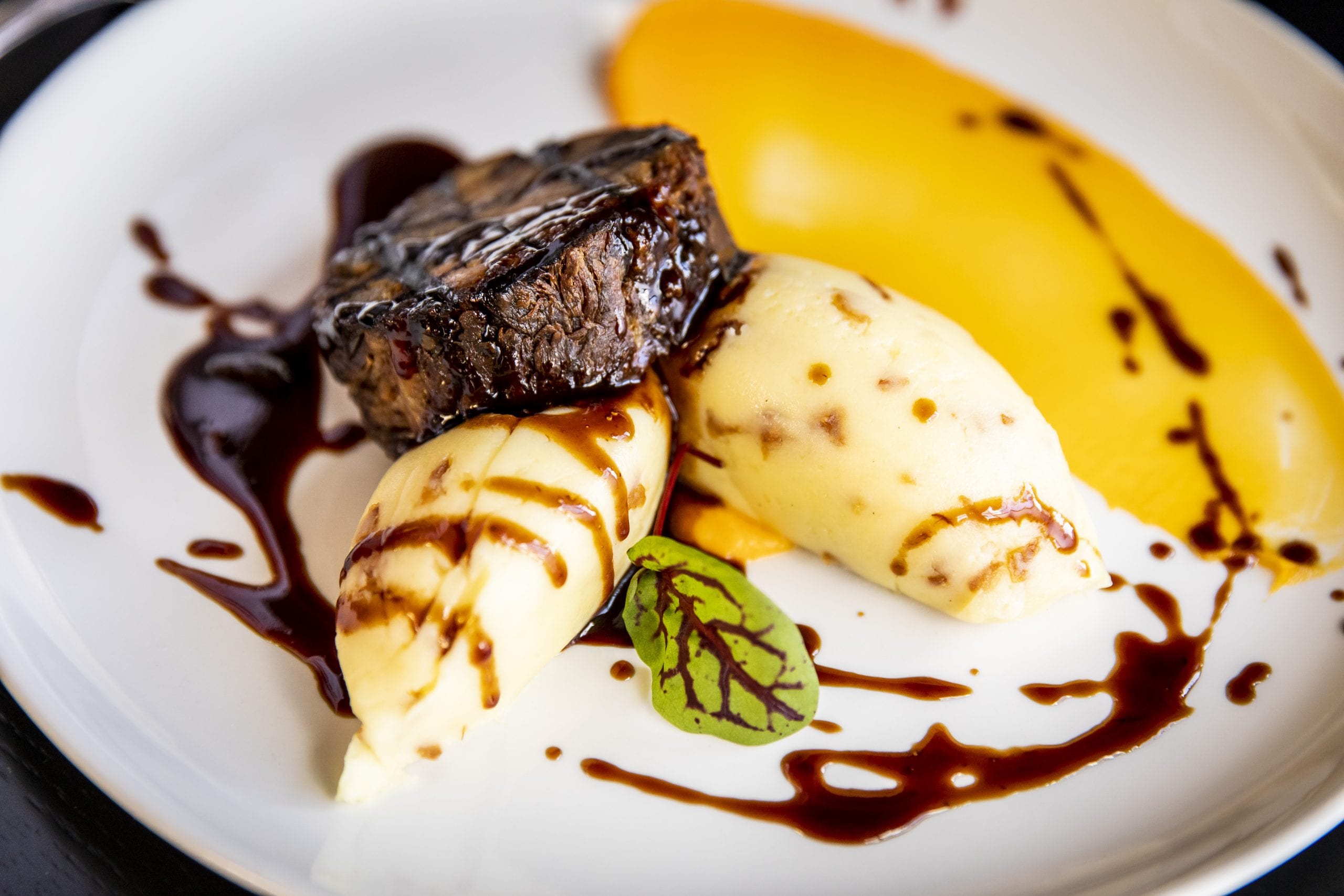 A super tender dish, the Pork cuts easily. It's confit in Duck Fat for about 4 hours and served with crisp shallot mash, squash puree and cinnamon jus.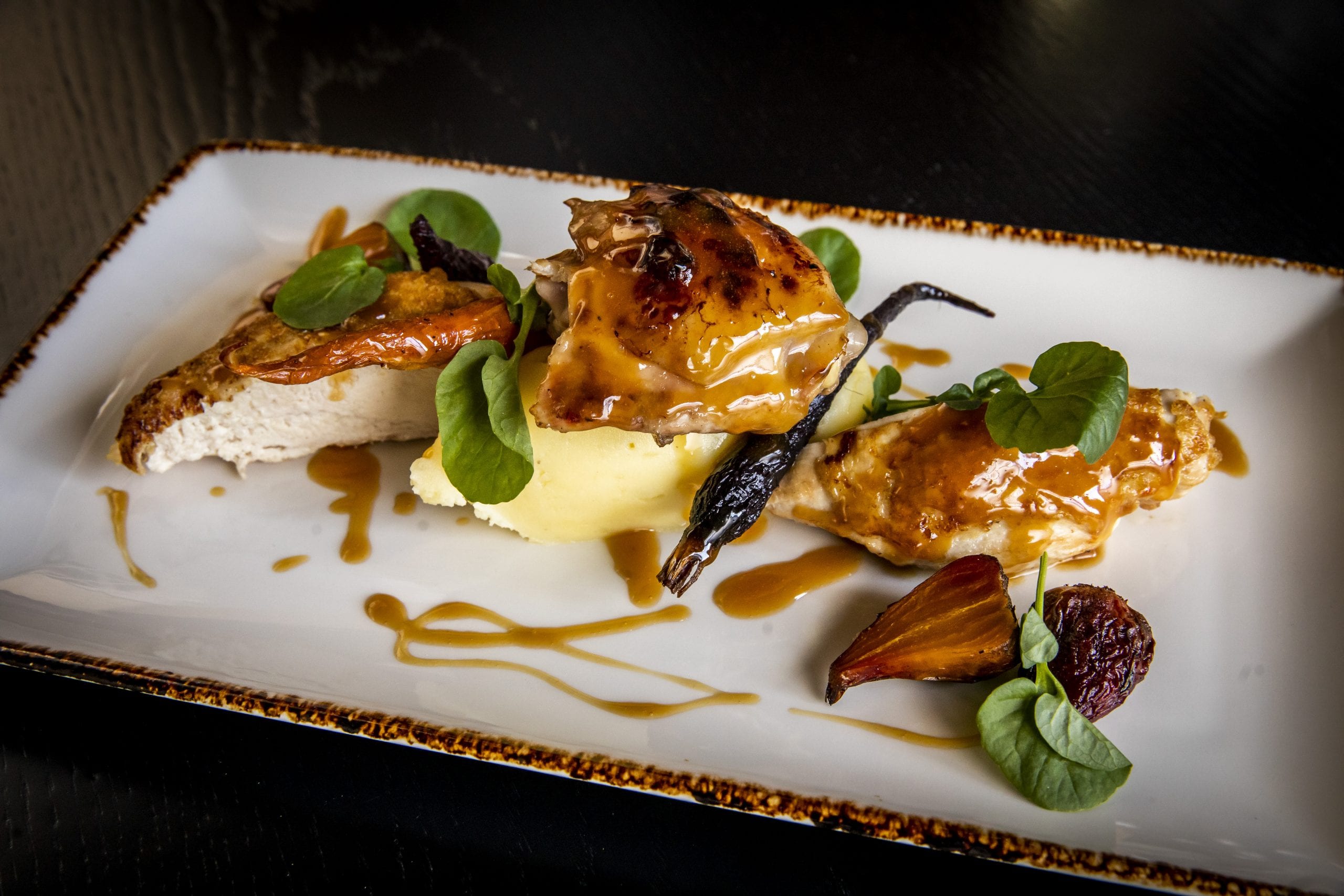 Using the very best Free-Range Chicken, we have created a dish that is bursting with intense flavours. It's a combination of a pan roast chicken breast, honey thigh, roast chicken butter and creamed potato.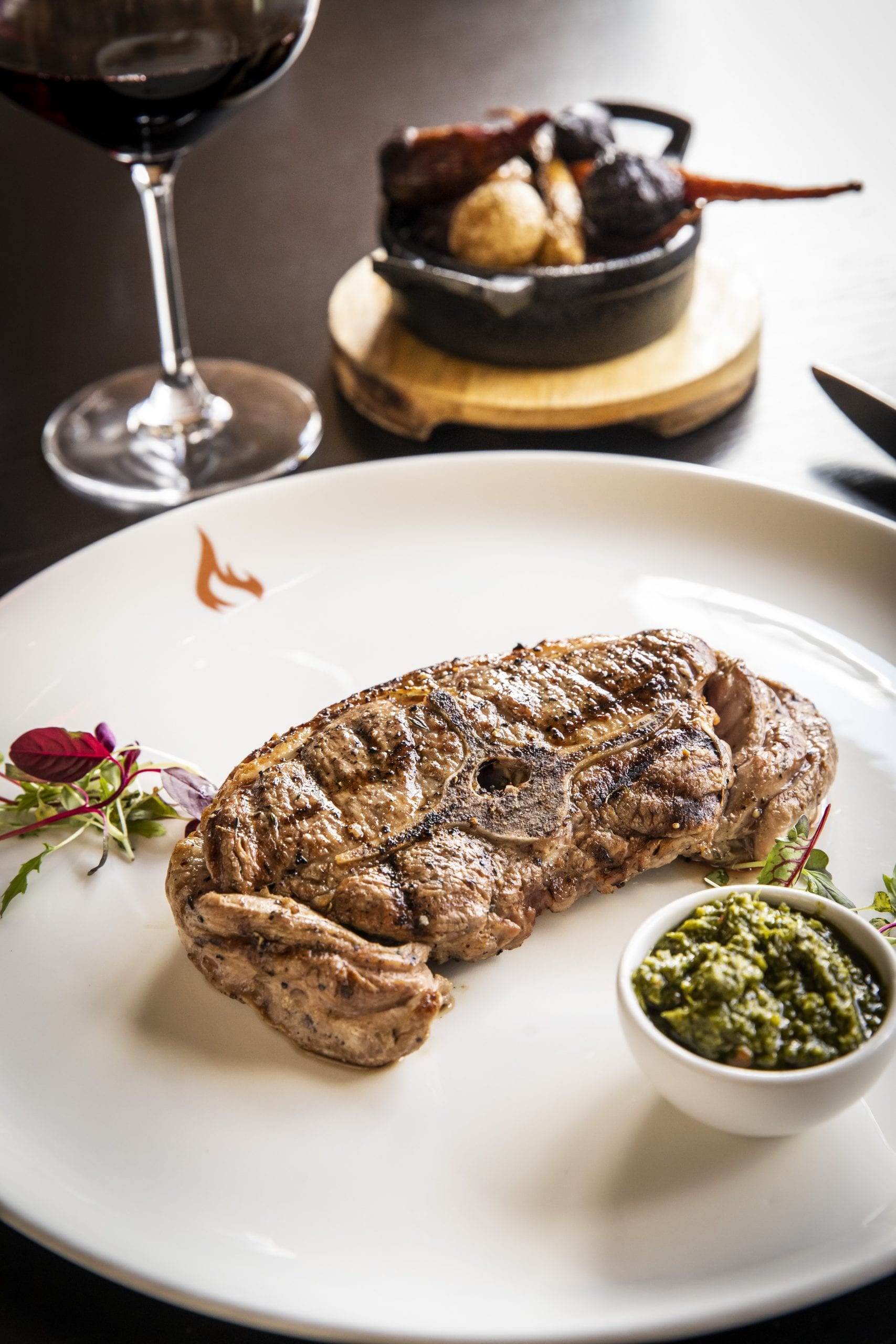 We source our Lamb from Slaney Valley, Co. Wexford. One of the most delicious centre loin chops you can get in Ireland, we wood-fire it pink to enhance the meat's flavours. We serve this with roast baby roots and chimichurri sauce.
Steaks
FIRE offers the finest cuts of Hereford Prime Irish Steak, which is renowned as one of the most succulent, tender steaks available on the global market. Not only do Hereford Prime Irish steaks taste superior, but they are also low in saturated fat, high in vitamins and minerals and always tender.
To bring out the best in the meat, FIRE's 35 Day Dry Aged Hereford beef is hung on the bone in a carefully- controlled, dry environment. The ageing process makes it even more tender and develops its characteristic rich, almost buttery flavour.
FIRE also offers Irish Hereford Prime Aged Under Vacuum & Marinated with Garlic, Thyme. These steaks are packed full of juicy flavour, aged for 21 days in a vacuumed bag before being given a final touch with FIRE's signature marinade of Irish Atlantic Sea Salt, fresh thyme and aromatic thyme.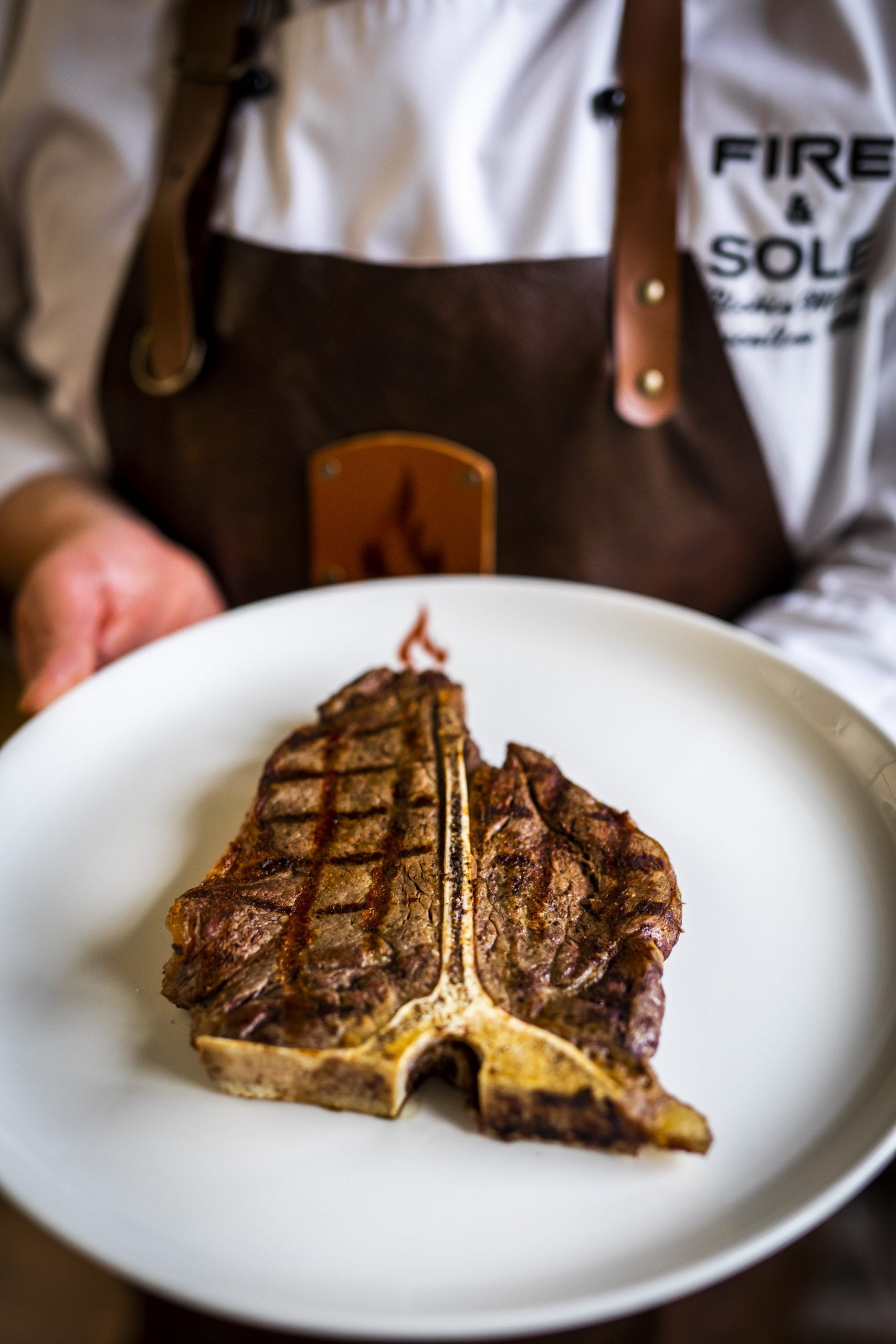 The T-Bone fantastic new Irish Hereford Prime Steak cut. It is really two steaks in one — flavour filled sirloin on one side of the bone, tender fillet on the other.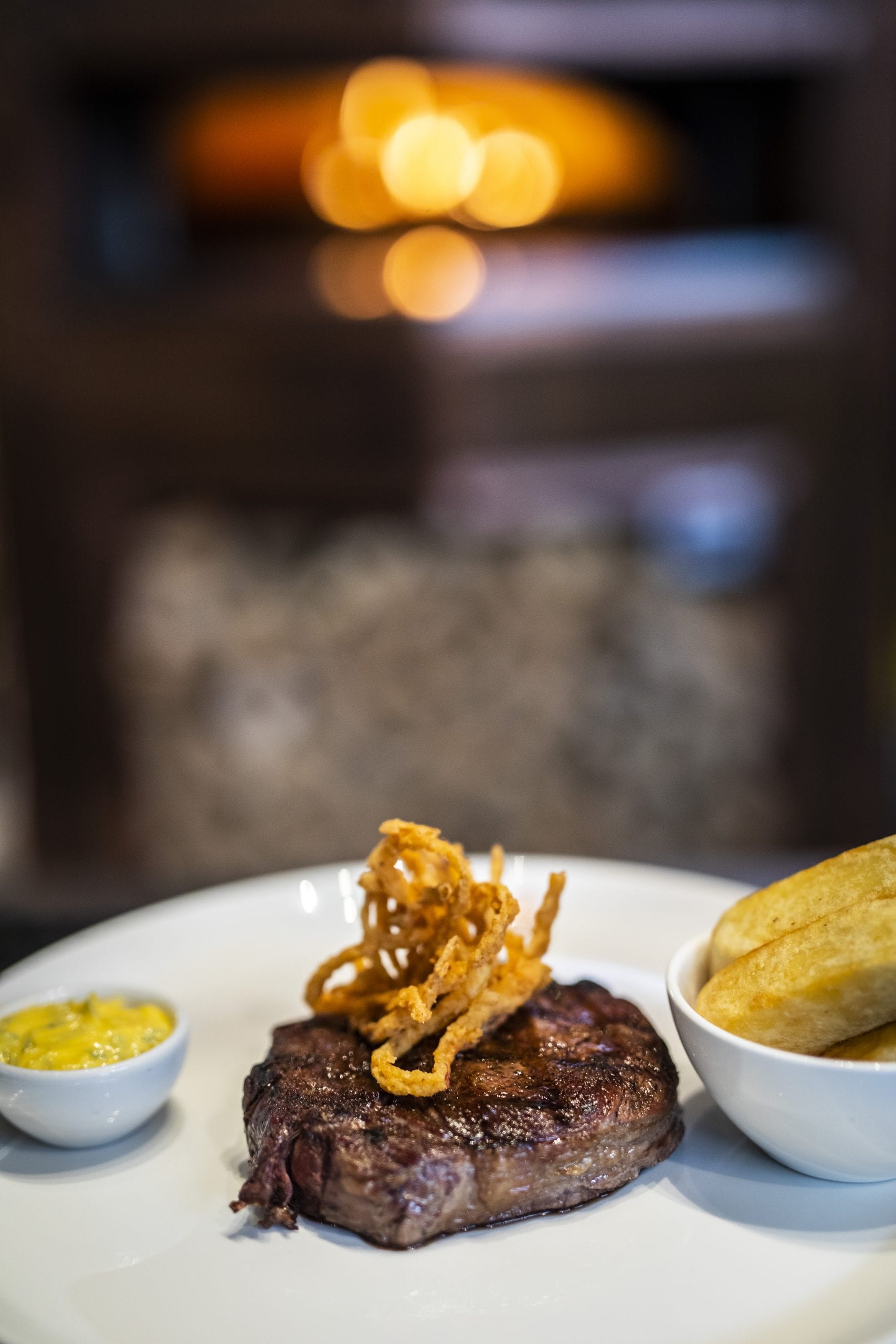 FIRE's new 12oz Rib-eye steak is a Gold Medal Winner at the World Steak Challenge. This event showcases the very best of steak from across the globe. The Gold Medal recognises that FIRE's 12oz Rib-eye steak is one of the best steaks on the global market.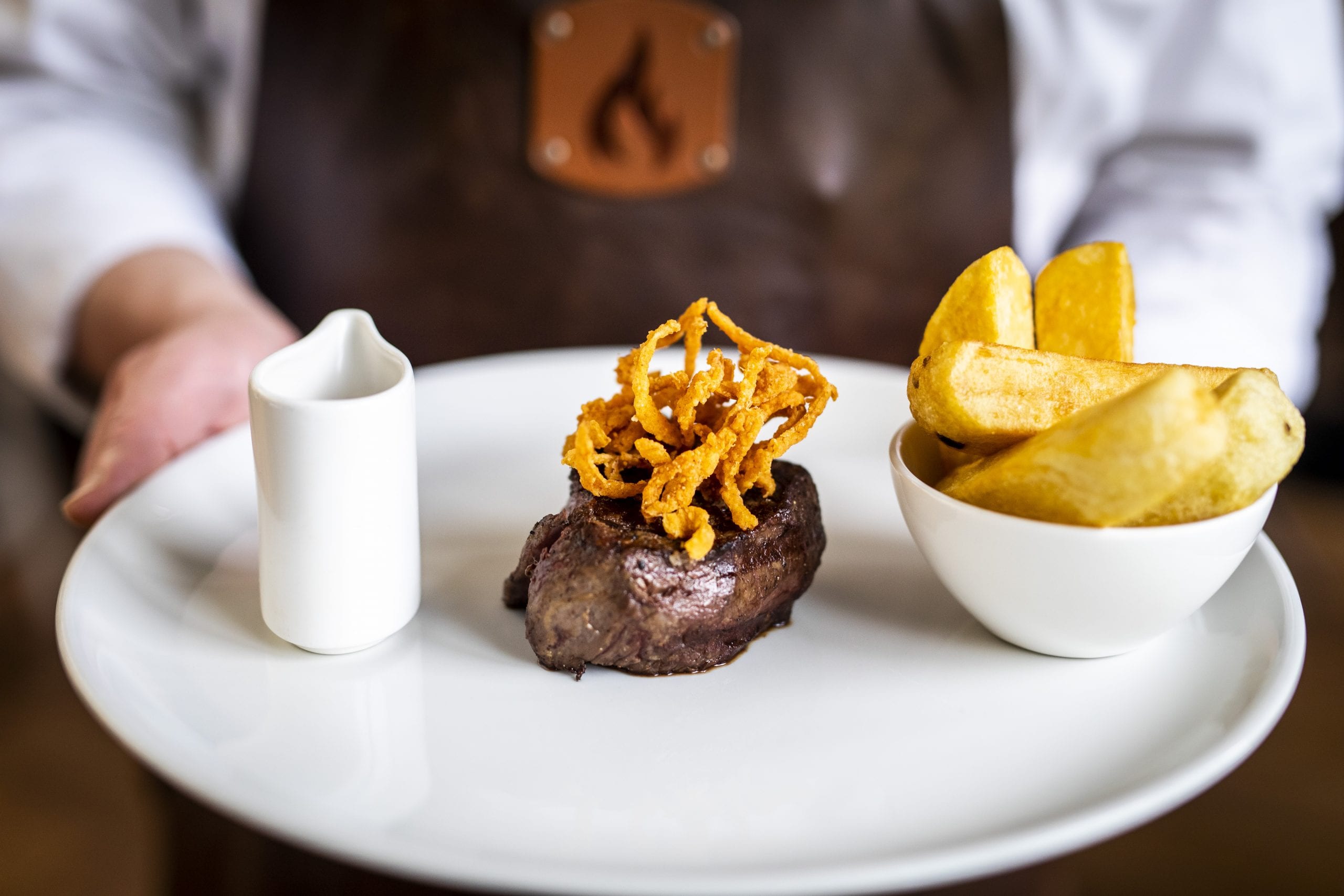 We are now offering Dry-aged Prime Centre Cut Fillet steak in 8oz. Low in fat and extremely tender, fillet steaks have a melt in the mouth texture.
---
For more information or to make a booking contact a member of the FIRE team
T: +353 (0) 1 676 7200