Keeling's Gold Medals Awards – Vote For FIRE!

Vote for FIRE in the Keeling's Gold Medal Awards!
At FIRE Restaurant & Lounge, we always promise to make everyone's experience as special as possible. For over a decade, we have worked hard to ensure we bring you the best customer service alongside award winning, expertly prepared food as one of the best restaurants in Dublin city! Praised for Irish hospitality at its finest, our team of dedicated professionals love what they do and we would really appreciate your vote in the 'Favourite Places to Eat' category.
To vote for FIRE Restaurant & Lounge, simply click the button below!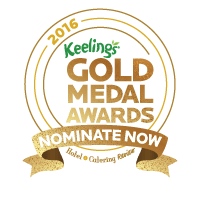 Presented by Hotel & Catering Review, the Keeling's Gold Medal Awards recognise and reward excellence in hospitality and catering operations across the island of Ireland. Now in their 28th year, the Gold Medal Awards are recognised as the leading independent awards for the Irish hospitality industry.
Hotels, restaurants, guest houses, spa and leisure facilities and caterers enter the Gold Medal Awards. Individuals and teams across all sectors of the industry compete for these prestigious awards every year.
Voting is open until the end of May.
We really appreciate your vote and look forward to welcoming you back in FIRE again soon! Your top Dublin restaurant.