FIRE Gift Voucher
Treat a loved one with a gift voucher for FIRE Restaurant and Lounge.
FIRE Restaurant and Lounge is a multi-award winning steakhouse located in the heart of Dublin city centre. We are located in the popular Dawson Street and St Stephens Green vicinity.
Gift Vouchers
You can gift someone with the delightful dining experience of FIRE restaurant and lounge. It's the perfect gift for birthdays, graduations also a fantastic Christmas present. You can choose between €50 – €250 for a FIRE gift voucher. Once you receive a FIRE gold card, you will receive rewards for customer loyalty. These rewards include a complimentary Cava for you and everyone in your party (up to 30 people) from your second visit to FIRE and forever after that and special seasonal offers.
BLACK FRIDAY 2019 
This Black Friday, instead of giving a discount, we will be giving back to those in need! From Monday the 25th of November until midnight on Friday the 29th of November, we will be adding 10% to every online gift voucher purchased.
Don't worry, you won't have to pay it, we will! We will be donating 10% of all online gift voucher sales to Inner City Helping Homeless.
Inner City Helping Homeless was established in 2013 to provide services to people in homeless situations, they do not receive any government funding and count on volunteers as staff members.
Help us support this amazing cause! Purchase your Christmas Gift Vouchers from the 25th of November until midnight on Friday the 29th of November.
Purchase FIRE Gift Voucher Here.
FIRE Restaurant
FIRE's original dining room was built in 1864 as the Lord Mayor's Supper Room. In 2005, the building became FIRE Restuarant at the Mansion House and is still regularly visited by the Lord Mayor of Dublin. This unique restaurant features vaulted ceilings, stained glass windows and a terrace overlooking the Lord Mayor's Garden. Today, FIRE Restaurant offers the ultimate casual dining experience.
Award-Winning Food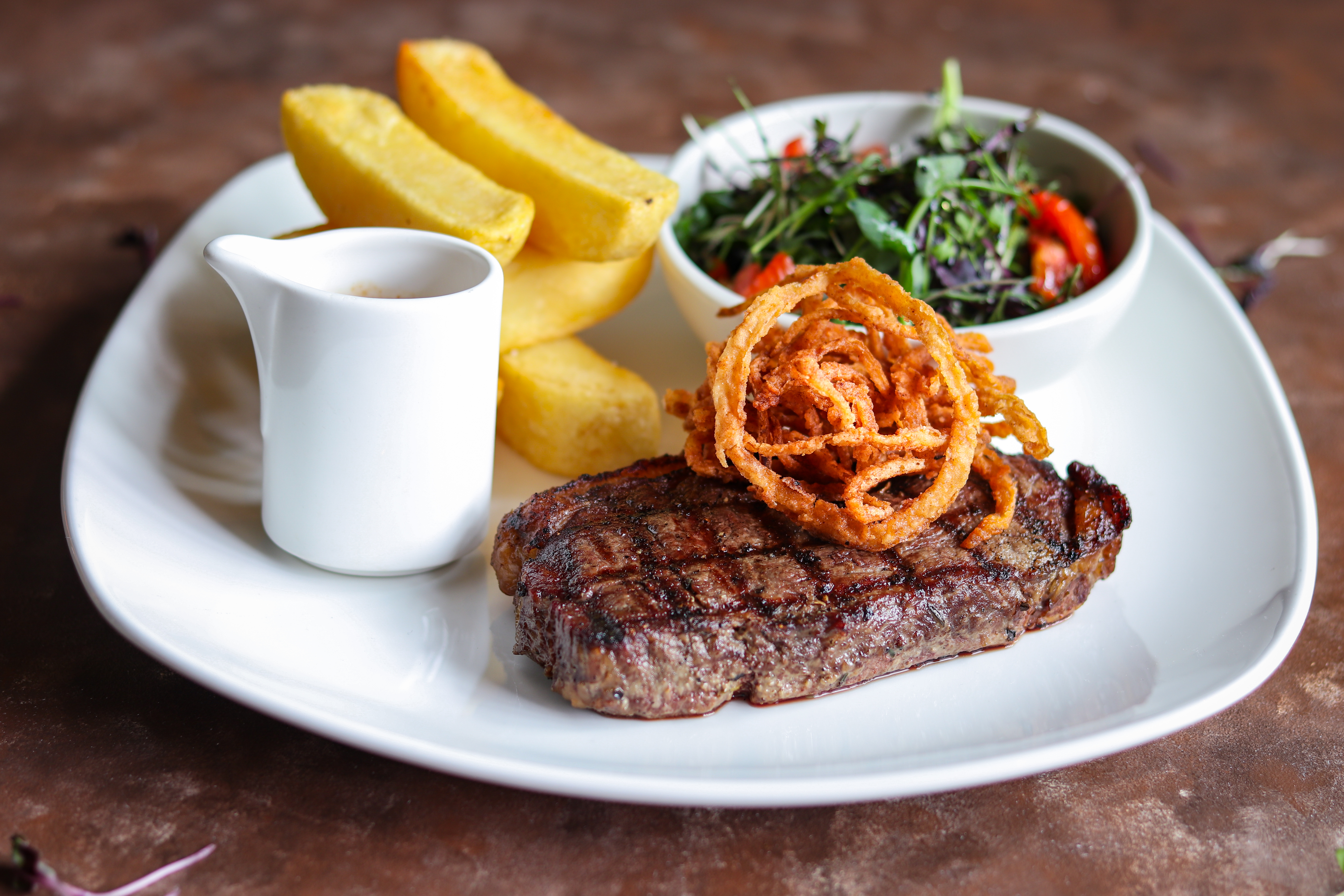 At FIRE we believe in using fresh in-season produce. Our philosophy at FIRE Restuarant and Lounge is one honouring local producers. We want to give our customers dishes made out of the best Irish ingredients on offer from the island of Ireland. Our Executive Chef, Richie Wilson, and Head Chef, Ciaran Furlong, thoroughly assemble our dishes with pride to ensure high-quality dishes for our customers every time they dine at FIRE. Our award-winning steak dishes are created using the finest Irish beef, Irish Hereford Prime. Hereford Beef is defined by it's finely grained marbling and distinctive taste and tenderness. A signature dish on our A La Carte menu includes our Irish Hereford Prime three cuts of Beef Board for Sharing. Our Early Bird menu features our popular 8oz Irish Hereford Prime Aged Sirloin Steak.
We've also got delicious vegetarian and fish dishes to choose from at FIRE including our spinach and ricotta tortellini which is a favourite amongst vegetarians and meat-eaters alike. Seafood lovers can enjoy freshly caught Irish seafood daily at FIRE including our signature Dublin Bay Prawns.
Our Lounge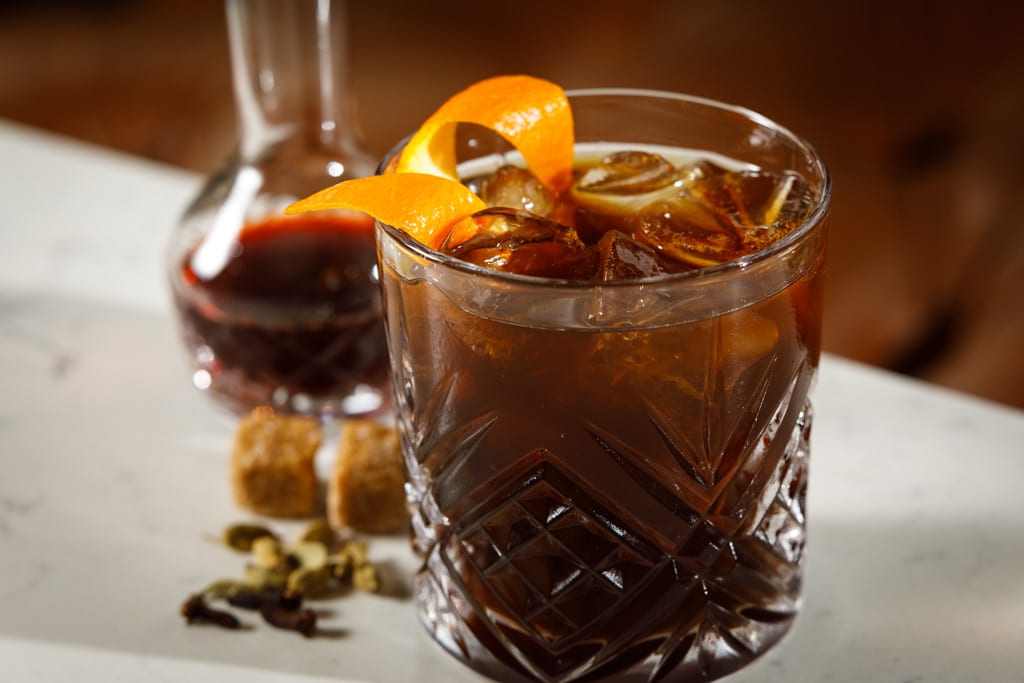 Our comfortable and stylish lounge is the perfect place to relax and unwind. We have an extensive cocktail and drinks menu created by our talented mixologists enjoy a classic cocktail or one of our FIRE signature cocktails. We could recommend Old Fashioned by FIRE, our take on a classic old fashioned. This fabulous cocktail is a combination of Rum, Brandy and Bourbon with three different types of bitters and homemade sugar syrup. This is stirred over crushed ice and served with an orange twist. 
---
+353 (0)1 6767 200
Walk-ins are also welcome.