Dublin City Marathon 2019 – Runners Re-Fuel At FIRE
The Dublin City Marathon 2019 – Runners Ref

uel At FIRE.
On Sunday the 27th of October the KBC Dublin Marathon will take place.

Here are some answers to frequently asked questions regarding the KBC Dublin Marathon 2019.
What is the start time of the race?
The race starts in waves as follows:
08: 40: Wheelchair entrants
8: 45: 1st wave
09: 05: 2nd wave
09: 25: 3rd wave
09: 45: Final Wave
Where is the start of the race?
The start of the race will be on Fitzwilliam Street Upper. See the start and finish map here.
Do I have to run for a charity to get a race number?
No, you are not required to run for a charity to gain a race number.
What water will be available on the route?
Water will be provided at 10 locations in 250Ml Water bottles.
Can my Family Cross the finish line with me?
No, no non-competitor (children, partner etc) allowed to enter the course or cross the finish line with you. Failure to comply may lead to disqualification.
What are the Markers on the route?
Markers will be at each mile on the Route and every 5km will be marked.
What Bag can I bring into the Baggage area?
Only the Clear Plastic bags provided to you at registration will be allowed into the Baggage Area. All bags will be subject to inspection.
Can I run in Fancy Dress?
Yes, but be aware that you will be subject to a search at entry points.
We would love to welcome you back to FIRE after the City Marathon to refuel, recover and take advantage of our complimentary glass of prosecco for all marathon runners, just present your medal or marathon number on arrival.  FIRE Restaurant & Lounge is located in the heart of the City Centre situated on Dawson Street directly beside The Mansion House which is only a 12-minute walk away from the finish line at Merrion Square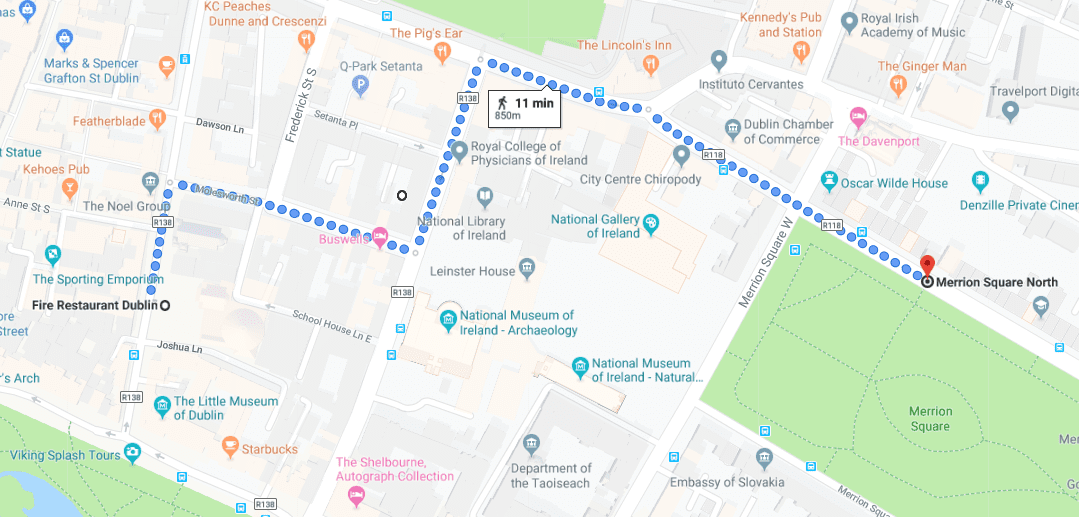 After weeks of training and being on a strict marathon diet, It's important to reward yourself for all the hard work you put in for the Dublin City Marathon and of course to celebrate the success of crossing the finish line. Here at FIRE we can be sure to fill your hunger with some award-winning food and drink in an award-winning restaurant.
With plenty of dishes to choose from including the best steak in Ireland be sure to bring your family and friends along to join in on the celebrations.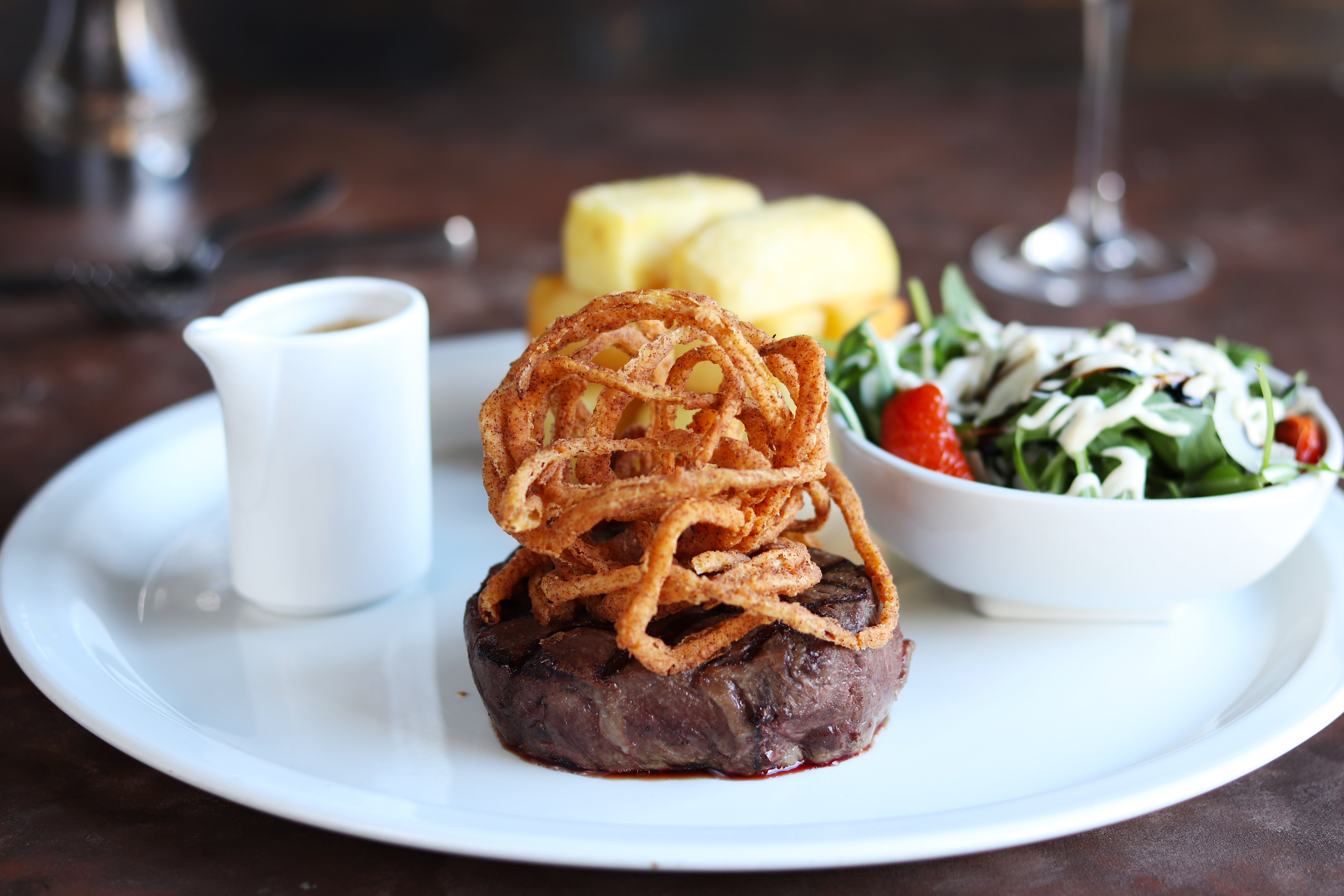 Most importantly we would like to wish each and every one of you who will be taking part in the Dublin City Marathon a huge Goodluck from all the team at FIRE and we hope you will join us for celebrations.
To make a reservation contact:
+353 (0) 1 6767 200
Walk-ins also welcome