March Cocktail of the Moment
'Easter Island Dragon's'
This month, our amazing cocktail of the moment is the 'Easter Island Dragon's'. A delicious blend of Homemade Falernum, Myers Dark Rum, Ancho Reyes Chilli Liqueur, Lime Juice and Dragon Fruit Syrup.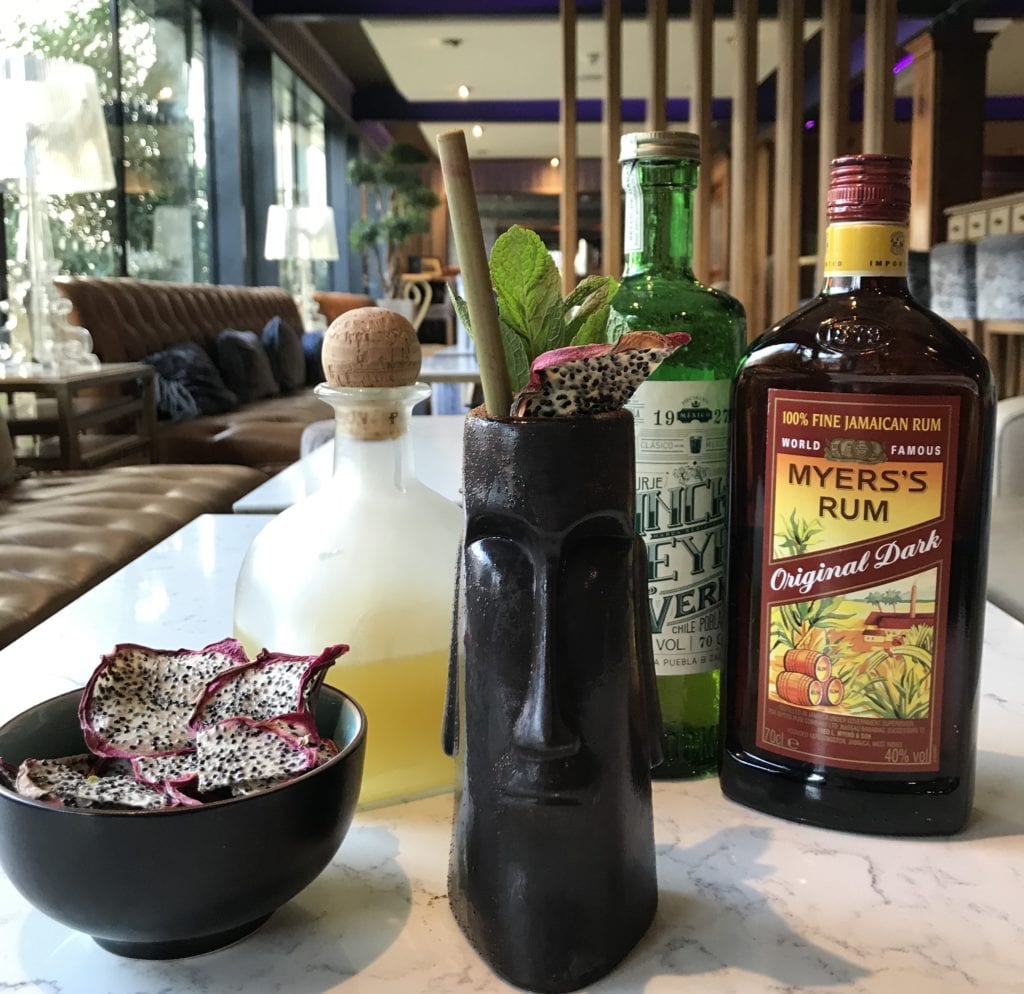 We have an incredible cocktail menu available daily in our luxurious lounge, enjoy original cocktail creations and classics with our own FIRE twist. Our lounge is the perfect destination to meet for an aperitif before dining or is the ultimate place to unwind with an after-dinner drink. The lounge offers both comfort and style, combining luxurious contemporary soft crushed velvet furniture, subtle lighting and a stunning view off the Lord Mayor's private garden.
Click here to view our complete Cocktail Menu
Our March Cocktail of the Moment is available only this March at FIRE.
_____________________________________________
T: +353 (0)1 676 7200