Cocktail of the Moment: 'Apricot Mist'
Every month our amazing team of bartenders create a special and exclusive cocktail available only for the duration of one month. This month our incredible cocktail of the Moment is the 'Apricot Mist'. A delicious combination of Irish mist, Mango liquor, Apricot puree infused with plum bitters, lime juice and egg white.
FIRE lounge is the perfect destination to meet for an aperitif before dining or is the ultimate place to unwind with an after-dinner drink. The refurbished lounge offers both comfort and style, combining luxurious contemporary soft crushed velvet furniture, subtle lighting and a stunning view of the Lord Mayor's private garden.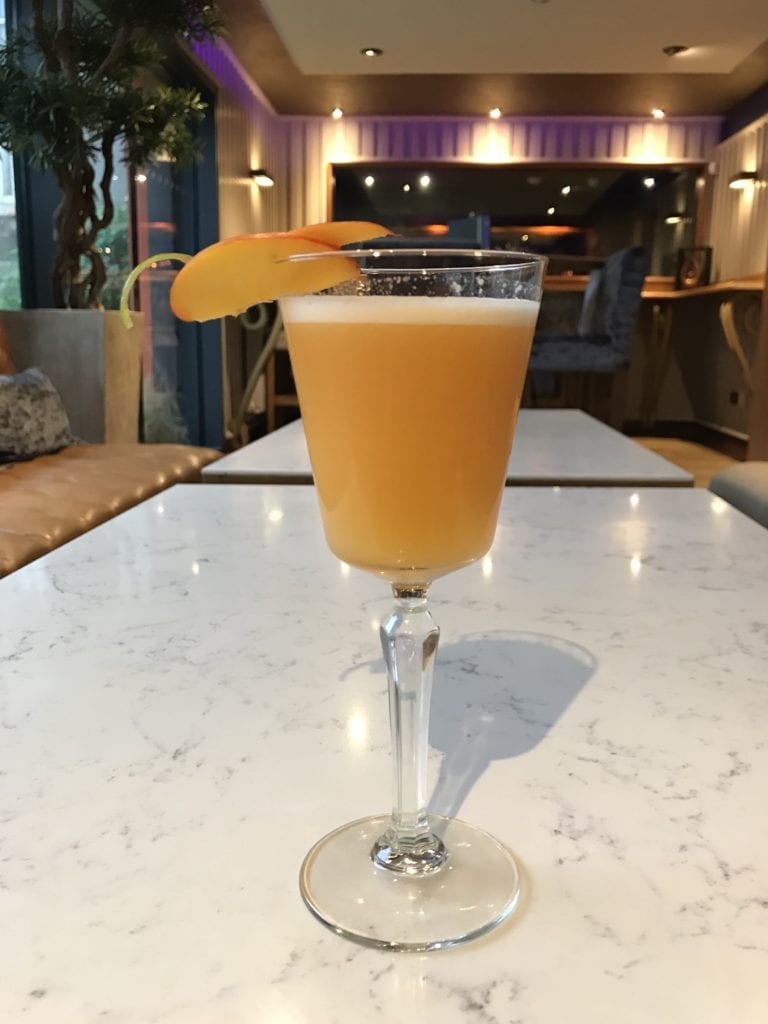 Check out how to prepare this amazing cocktail:
This beautiful and delicious cocktail is available at FIRE only this November! Make sure to order one when dining with us this month.
---
View our full Cocktail and Drinks Menu daily available at FIRE Restaurant and Lounge.
T: +353 (0)1 676 7200