St. Mel's Brewing Company Craft Beers
We have just launched a brand new range of super refreshing St. Mel's Brewing Company Craft Beers at FIRE, the perfect beverage to compliment your meal or to be enjoyed in our Dublin Lounge overlooking the Lord Mayor's Garden.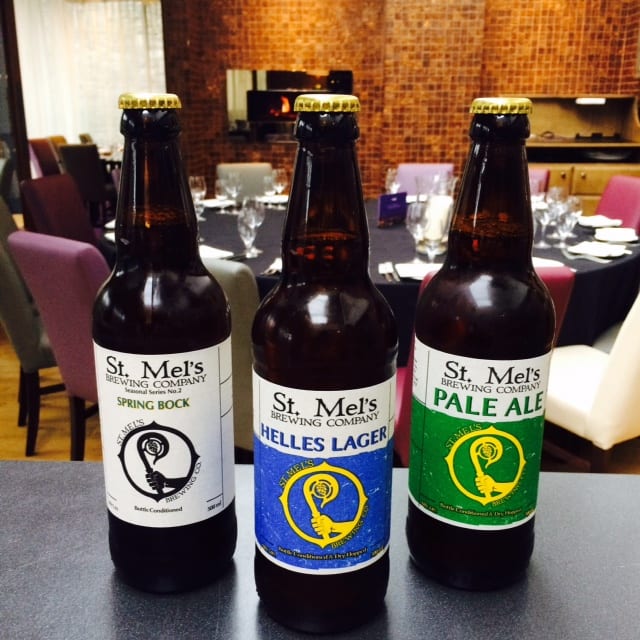 A small independent brewery established in Longford in 2013, producing 3,000,000 litres of beer per year for the Irish and exports market. St. Mel's brew the highest quality beers from the best available ingredients in an all-natural, small batch process with no chemicals or preservatives… they're absolutely delicious AND the all-natural ingredients mean less of a hangover!
Choose from our Pale Ale, Helles Lager or Spring Bock. With a wide variety of tastes and flavours among them, we have a little something for everyone!
The different Types of Ale
Pale Ale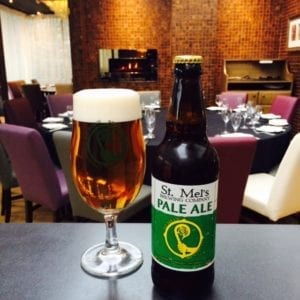 Pale Ale has a fruity flavour with hints of caramel and aromas of citrus and pine. Ideal for craft beer newbies! Pale Ale compliments roasted and grilled meats, medium cheeses and apple tart. Why not try this out with our Irish Cheese Board or Roast Chicken Supreme? A match made in heaven!
Helles Lager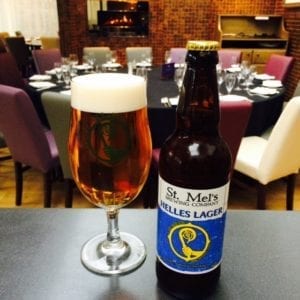 Helles Lager has a medium dry, malty flavour with a slight hint of fruit and grainly sweet aromas which pairs perfectly with pork, chicken, white fish and steak dishes like our Monkfish or Grants Farm Pork. We also have Helles Lager available on draught.
Spring Bock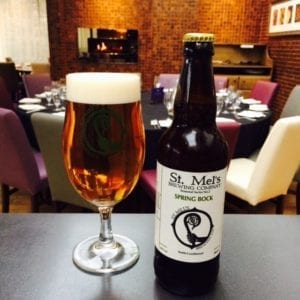 Spring Bock is from the St. Mel's seasonal range and won the gold medal at the Killarney Beer Festival! This beer has flavours of caramel and bread with slightly sweet aromas of malt. Spring Bock brings out the flavours in red meat and pork dishes. We recommend you pair this beer with our renowned Irish Hereford Prime Fillet Steak (watch the video) or 35 Day Dry Aged Borúma Tomahawk Beef Rib.
Happy Tasting!