Set your heart on FIRE this Valentine's Day!
If you are looking for the perfect place to spend Valentine's Day with your loved one, look no further than FIRE Restaurant and Lounge.
Our centrally-located, award-winning venue has one of the most historical and impressive dining rooms in Dublin, a truly exceptional location to enjoy a delightful dining experience on the most romantic day of the year.
FIRE is located on Dawson Street, one of the most prestigious addresses in Dublin, adjacent to the Mansion House, the residence of the Lord Mayor of Dublin. As a matter of fact, FIRE's dining room was formerly the Lord Mayor's Supper Room and only in 2005 was transformed in what is now the restaurant. It features stunning vaulted ceilings and stained glass windows.
When dining at FIRE this Valentine's, choose between delicious and carefully prepared dishes from our special Valentine's Day Special menu, including the outstanding Irish Hereford Prime Aged Sirloin Steak, our signature wood-fired tiger prawns and the most delicious desserts.
We pride ourselves on creating our dishes utilising delicious fresh in-season produce, as we are firmly committed to supporting sustainable local Irish produce and offering only the finest selection of award-winning meats and produces available in Ireland.
Our extensive wine menu includes incredible options that go perfectly with the dishes from our Valentine's menu, simply ask a member of our team for a pairing recommendation, should you need assistance.
When visiting us this Valentine's, make sure to enjoy one of our amazing cocktails in our luxurious lounge, choose from classics with our own twist, original creations and seasonal options.
We look forward to welcoming you and your loved one to an unforgettable experience this Valentine's Day!
Enjoy our Valentine's special 4-course menu for €54.50 per person.
Click here to view our Valentine's Menu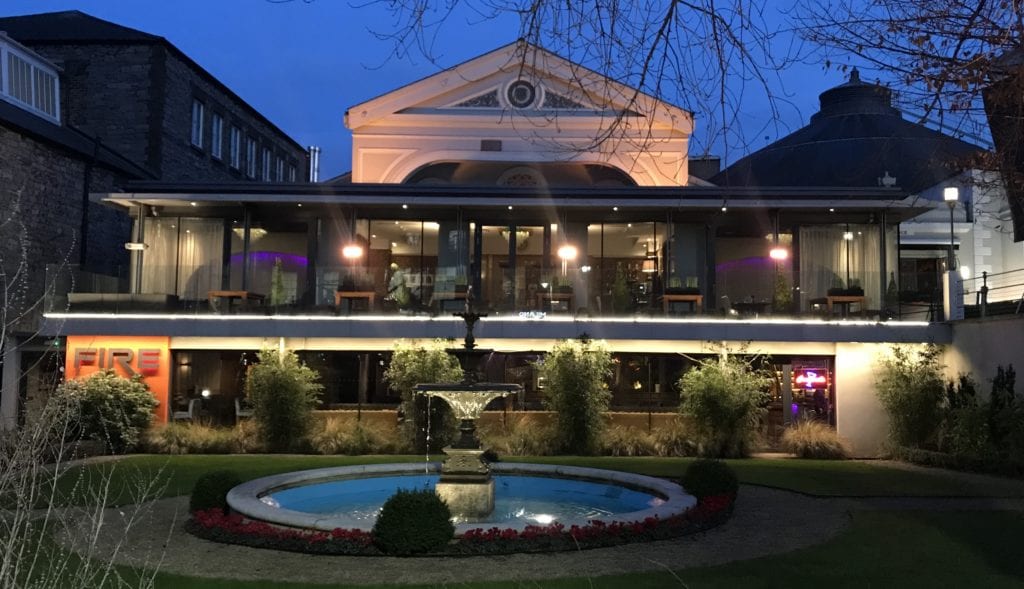 A special sharing menu will also be available in the evening.
Available Thursday 14th February – Sunday 17th February.