Summer Sips
Our terrace is the perfect place to relax and unwind with delicious cocktails in hand while enjoying the best food al fresco. A beautiful setting overlooking the Lord Mayor's Garden and the buzzing of Dawson Street.
To celebrate our amazing terrace, we have a special summer cocktail menu filled with incredible and delicious drinks for you to indulge in and share with friends!
Summer Heatwave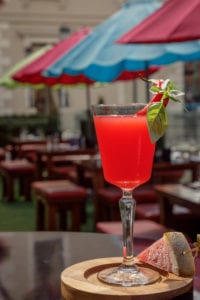 A refreshing mix of fresh muddled watermelon, strawberry liquor, basil leaves and a bit of chilli to spice up your summer. Served with a Watermelon Popsicle. So tasty that you'll want summer to go on forever.
Emerald Isle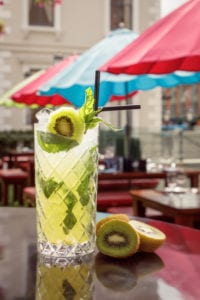 The perfect refreshment of the Mojito but with our twist. A blend of Zubrowka vodka, mint and homemade kiwi & basil puree topped up with Elderflower tonic.
The Straw Merrymint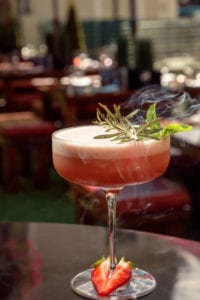 Rosemary and mint infused gin, homemade strawberry syrup, strawberry liquor, cherry liquor, lemon juice and egg white. Delicious summer berries in one elegant cocktail.
Mexican Elbow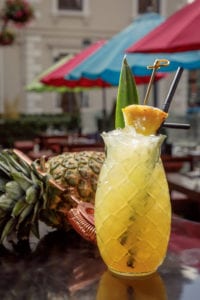 Summer cocktails need tropical flavours and that's why we decided to get all of them in one. Pineapple, Cachaça and Mezcal all sharing the same glass, with a bit of lime and lemon juice to balance things up. Served with a Pineapple Popsicle
Strawberry fields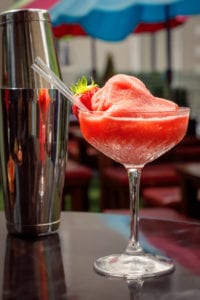 Strawberries, champagne and sorbet blended together with a touch of brandy and vanilla liquor. The perfect Summer date is in the strawberry fields.
Tea for two
(Sharing cocktail for 2)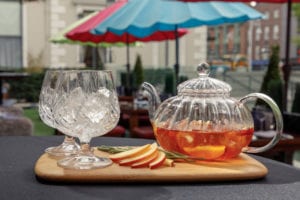 A perfect match of mount gay rum, peach liquor and earl gray Tea make the perfect iced Tea for Two
Our new summer cocktails are perfect to be enjoyed al fresco with our beautiful and flavourful summer dishes
---
To make a booking:
Click HERE
T: +353 (0)1 676 7200