PRE THEATRE AND EARLY BIRD MENU

Fire Steakhouse & Bar Restaurant- offering the best early bird that Dublin has to offer
For Dublin city restaurants, FIRE Steakhouse & Bar is ideally located in the heart of Dublin city centre on Dawson Street and is also conveniently situated near a range of theatres including Abbey Theatre, Gate Theatre, Olympia Theatre and Bord Gais Energy Theatre.
Reputed to be one of the best pre-theatre and early bird menus in Dublin, choose from a great selection of locally sourced Irish produce.
STARTERS
Oysters
4 David Keane's Connemara rock oysters, mignonette, lemon, tabasco
.
Pickled Herring
Pink fir potato, scallion, sour cream, apple puree, watercress
.
Watercress & Wild Garlic Soup (v)
Watercress leek, Wexford potatoes, wild garlic pesto, cress
.
Chicken Caesar Salad
Chargrilled cajun chicken breast, baby gem leaves, giant croutons, roast pine nuts, parmesan
.
Ardsallagh Goats Cheese (V)
Goats cheese mousse, pickled beets, candied pecans, black olive powder
.
MAIN COURSES
8OZ/227G   Sirloin, Prime Centre Cut
Pepper cream, Pont Neuf chips Or Micro cress & baby leaf salad
.
10OZ / 284G / Rib eye, Prime Centre Cut (€15 supp)
Pepper cream, Pont Neuf chips Or Micro cress & baby leaf salad
.
Sea Bream
Grilled fillet of Bream, scallions, cherry vine tomatoes, sauce vierge, sugar snap side salad.
.
Free Range Chicken
Pan roast breast, honey thigh, chorizo cream, champ, crumbled goats cheese.
.
Wood-Fired Tiger Prawns (€10 supp)
Chorizo & crayfish stuffed, garlic butter roast. baby leaf salad
.
Beets
Beetroot gnocchi, minted pea puree, aged Italian cheese flakes, watercress, beet pickle, get & powder.
DESSERTS
Apple tartlet
Caramelized apple, puff pastry, butterscotch, salt butter caramel ice cream.
.
Iced Praline Parfait
Gingerbread biscuit, cherry gel, crushed caramel.
.
Chocolate Frambroise
Chocolate mousse & sponge layer, Glensik clotted cream.
 .
Lemon Tart
Meringue, lemon curd, raspberry, cassis sorbet
.
IRISH CHEESEBOARD SELECTION  €5 SUPP
with Plum and apple chutney, cranberry & hazelnut crackers
SIDES
(€5.50)
FRIES
Sweet potato, shoe string or Pont Neuf
•
CAULIFLOWER GRATIN
Cheese cream, cheddar crumble. Woodfire gratinated
•
POACHED EGGS
Soft poached hen eggs, watercress, pancetta, grain mustard cream
•
SUGAR SNAP PEAS
Crushed hazelnut
•
CREAMED POTATO
Wexford potatoes, Irish butter and cream
•
CREAMED BABY SPINACH
Baby leaf spinach, nutmeg & garlic cream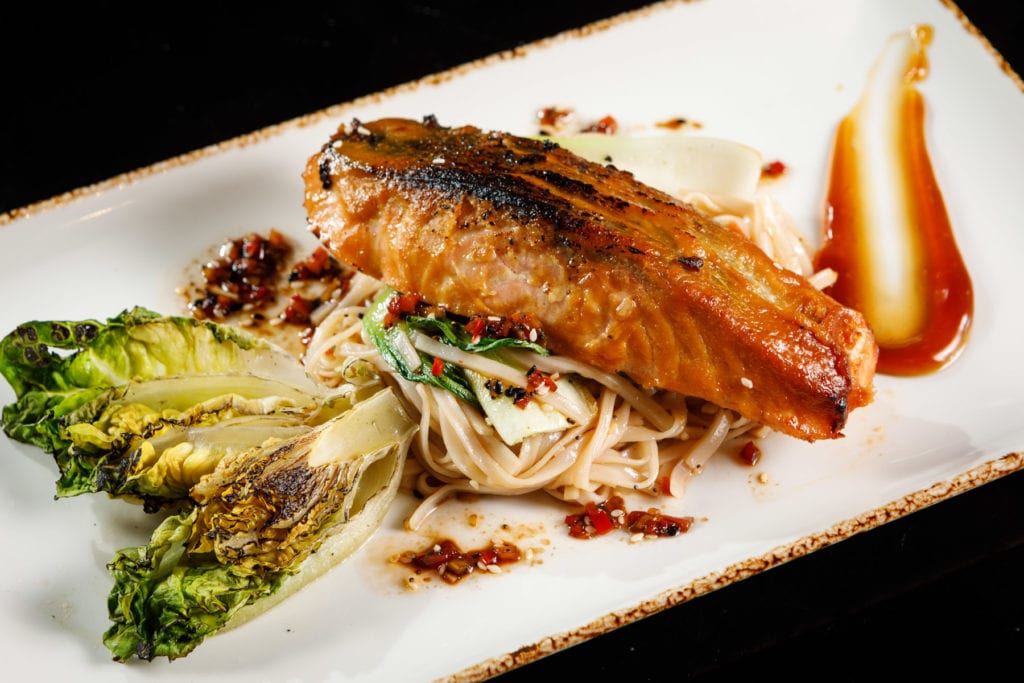 View all menus.
After dinner, relax and unwind in our comfortable and cosy lounge, with a cocktail or glass of wine in hand.
______________________
For more information or to book a table, contact our reception team today on T: +353 (0)1 676 7200 / E: FIRE@mansionhouse.ie