Cocktail Creation by our bartender, Helio Felipe on the Opihr Cocktail Competition Final
We are very proud to announce that our bartender, Helio Felipe, is one of the ten finalists in Ireland of the Opihr Cocktail Competition.
The challenge was to create a cocktail inspired by an ingredient that is local and that would complement Opihr Gin, the bartenders behind the most inspiring recipes would then be invited to a live regional final share their creation and its story.
Helio was one of the 10 regional finalists in Ireland and will present his cocktail live at the Final on Monday the 27th of August.
Here is Helio's cocktail creation and the story that got him into the Final:
"It's a long journey to bring all the spices used on Opihr Gin to England, to them after bottled it finally arrive in Ireland. It's about Ten Thousand miles to be a bit more precise.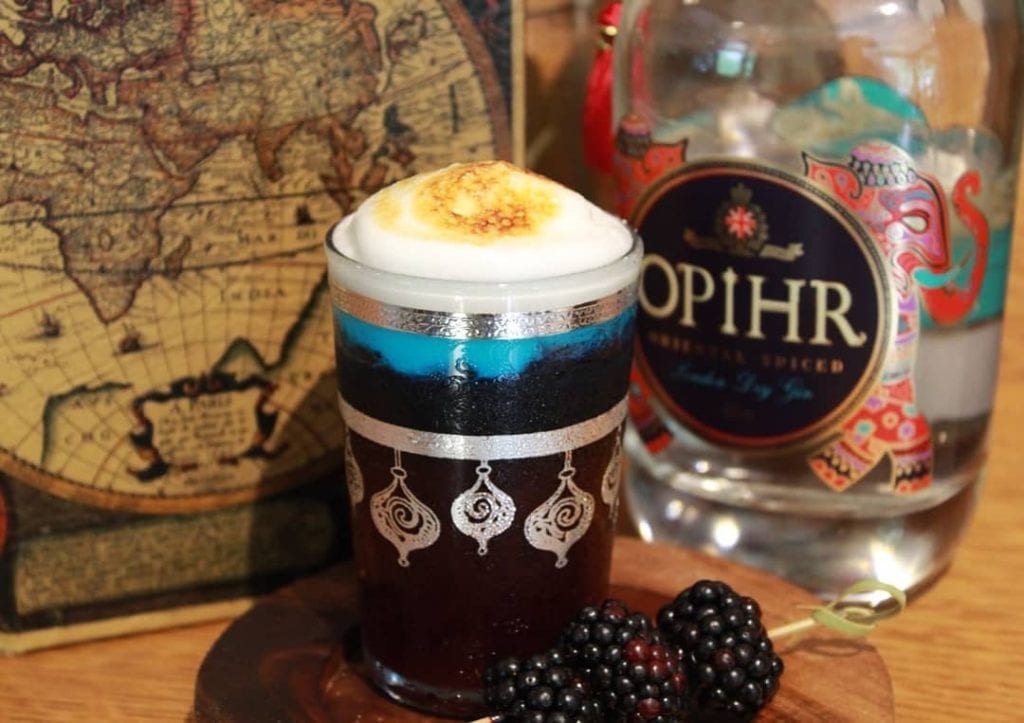 "Ten Thousand Miles"
Opihr Oriental Spiced Gin
Fresh Irish Blackberries
Nigori Yuzu Sake
Oleo Saccharum
For garnish, I made a Lemongrass Aquafaba meringue with a caramelized crust on top. To honour that long journey from Malacca to Dublin, I decided to go with flavours that perfectly match the spices on Opihr Gin.
The Fresh Muddled Irish blackberries and the Yuzu Sake does a perfect job on this, the Oleo Saccharum seal all the flavours and brings the cocktail alive. A tart-sweet flavour complemented by the creamy and citrusy of the Lemongrass meringue, and a spiced ending of the Opihr gin."
_____
#opihrworld