Meet our Bar Supervisor
Michal Sivy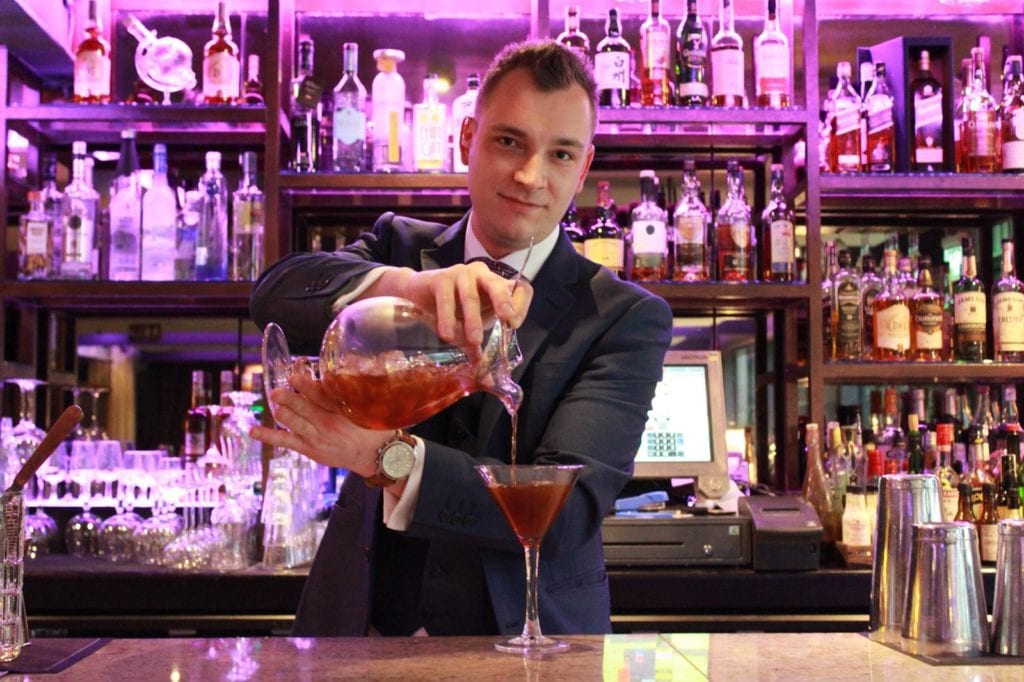 Michal is the super Mixologist behind our April Cocktail of the Moment, 'Brannick Fig', which is available for the full month of April in our bar.
'Brannick Fig' is a delicious blend of DWD Irish Whiskey, Creme de Figue, Darjeeling Liqueur, Homemade Fig, Plum and Orange Tea Syrup and Orange and Mandarin Bitters. Smoked with Applewood chips and garnished with a DWD Whiskey marinated Cherry and dried Orange.
Michal was inspired by the story of the founder of DWD Irish Whiskey, John Brannick, an exceptional distiller who remarkably became at one time Master Distiller for three of Dublin's six Great Distilleries!
---
So let's get to know him…
How long have you been working in the Beverage Industry?
My very first job in the beverage industry was eleven years ago, in 2007. I was a Bartender in a small Coffee Bar in the Czech-Republic, where I'm from.
What's your favourite aspect of your job?…tasting all the delicious cocktails?!
I love creating cocktails from scratch; mixing different flavours of liquors, shrubs and syrups. When I see our guests at FIRE enjoying the drink I have created, it is pleasure for my soul.
What inspired you to create FIRE's April Cocktail of the Moment the 'Brannick Fig'?
It was last year when I was on holiday with my girlfriend, she gave me a taste of her grandmother's homemade fig liqueur. Since that moment, I have wanted to create a cocktail based on fig. Then, when we introduced DWD Whiskey to FIRE last October, I knew I wanted to create a cocktail using this fantastic Irish whiskey which has a rich history. The story of the founder, John Brannick, and his persistence really inspired me. So I decided to blend these two ideas!
What's the best cocktail you've ever had?
A chocolate Old fashioned in Cape Town, South Africa.
What's your favourite FIRE cocktail to make and why?
Pink Passion is my favourite FIRE cocktail to make. It was the very first cocktail that I created and as it says on our menu the ingredients are 'A match made in heaven'.
Is there a motto or personal mantra you live your life by?
"Success is to be measured not so much by the position that one has reached in life as by the obstacles which he has overcome."
And finally, living or dead, what four people would you like to enjoy a cocktail with…?
Of course my beautiful girlfriend, Micheal Jackson, Nicole Scherzinger and Jerry Thomas.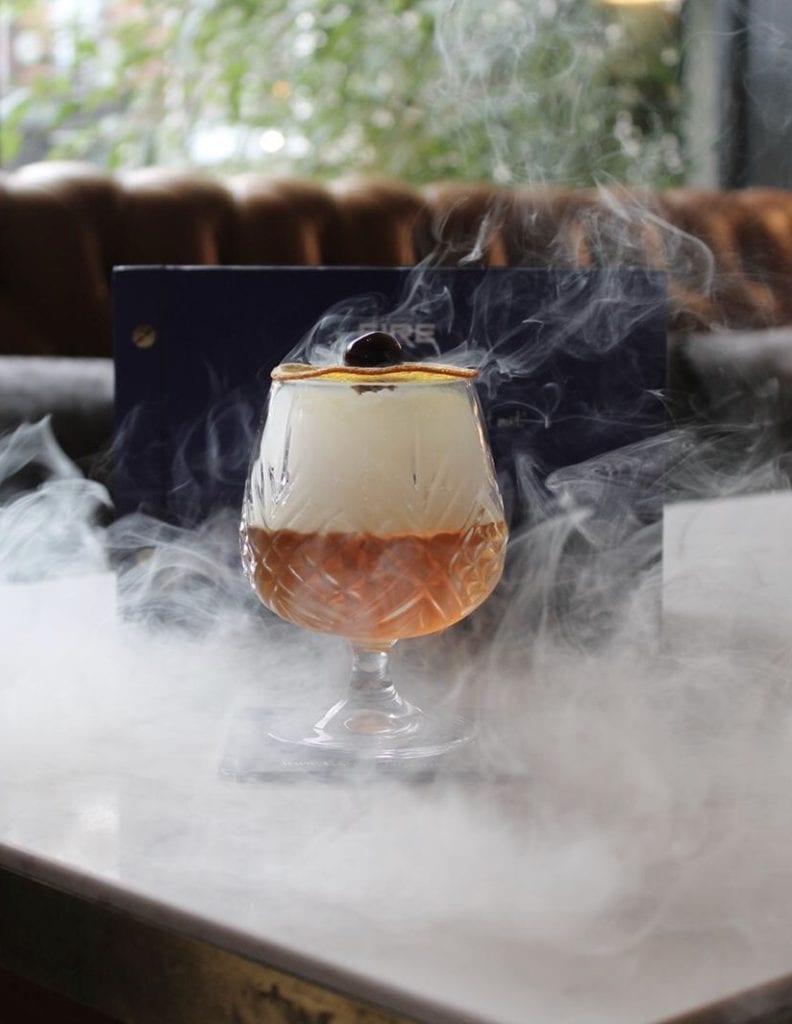 ---
For further information or to make a booking, contact our team on: 
T: + 353 (0) 1 676 7200