Meet our Mixologist: Helio
Helio Felipe.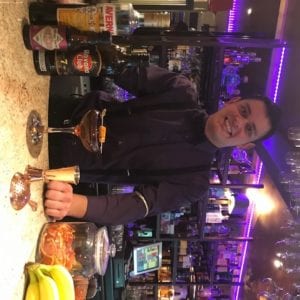 Helio is the very talented Mixologist behind our March Cocktail of the Moment, 'Ismaelilo', which is available for the full month of March in our Lounge.
---
So let's get to know him…
How long have you been working in the Beverage Industry?
I've worked in the Beverage Industry for 8 years now.
What's your favourite aspect of your job?…tasting all the delicious cocktails?!
Learning about the new and different spirits on the market, I also have a huge interest in cocktail history. I would also say interacting with people and customers on a day to day basis, you hear a lot of interesting stories in this job!
What inspired you to create FIRE's March Cocktail of the Moment the 'Ismaelilo'?
Ismaelilo was my creation for the 2018 Havana Club Grand Prix Ireland cocktail competition. My idea was to bring the classic Cuban flavours on in a different, more fashionable and elegant way. Ismaelilo is a book of poems where Jose Marti, a great Cuban hero, expressed his nostalgia for his country during his exile due to his fight in the Cuban war of independence.
What's the best cocktail you've ever had? 
A Caipirinha in Ipanema Beach, Rio de Janeiro.
What inspires you?
Stories, places, people…basically everything inspires me!
And finally, living or dead, what four people would you like to enjoy a cocktail with…?
Vanessa (my Wife), Jerry Thomas, Rick Sanchez and Akira Toryama.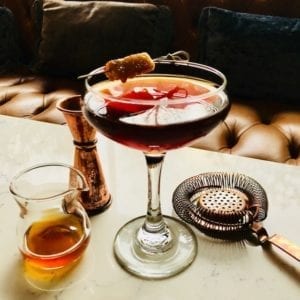 ---
For further information or to make a booking, contact our team on: 
T: + 353 (0) 1 676 7200