FIRE shortlisted for AIM Award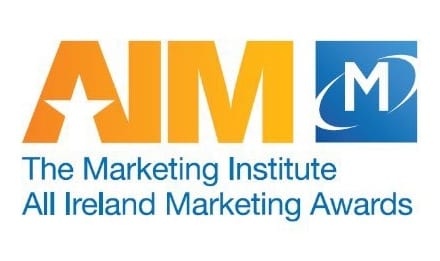 We are delighted to announce that our Marketing Team have been shortlisted for the 'Small Business Marketing Award' at the All Ireland Marketing Awards this Thursday, 17th May 2018.
Organised by The Marketing Institute of Ireland, the AIM Awards are the nation's premier means of recognising the success of Irish marketing professionals and acknowledging their major contribution to the ongoing process of strengthening the economy of our island.
---
Small Business Marketing Award
The SME sector is a large and vital element in the economy of our island. Companies in this sector must be particularly clever in marketing themselves and their offerings in order to be successful against larger and more powerful competitors. This award is aimed at small businesses that have deployed marketing strategies and expertise to overcome specific competitive challenges, which resulted in breakthroughs and profitable growth. Of particular interest will be the clever leveraging of limited resources and budgets.
The restaurant industry has seen a dramatic rise in consumers expectations for food quality. With a growing demand for Irish produce and transparency, our Marketing Team wanted to share FIRE's passion and commitment to supporting sustainable local Irish produce while educating our customers on the food they are eating when they dine at FIRE. Our Marketing Team adopted a customer-focused approach and engaged consumers with video, creating bespoke events and a series of multi-channel campaigns both online and offline that introduced customers to the people behind FIRE, including the farmers and producers.
View the full list of award categories now.
---
We are extremely excited for the awards ceremony coming up this week and wish our Marketing Team the very best of luck!