Christmas at FIRE Steakhouse Dublin
Make this Christmas special with celebrations at FIRE Steakhouse & Bar. With our city-centre location, festive menus and welcoming staff, you are guaranteed an experience like no other.
Christmas Menus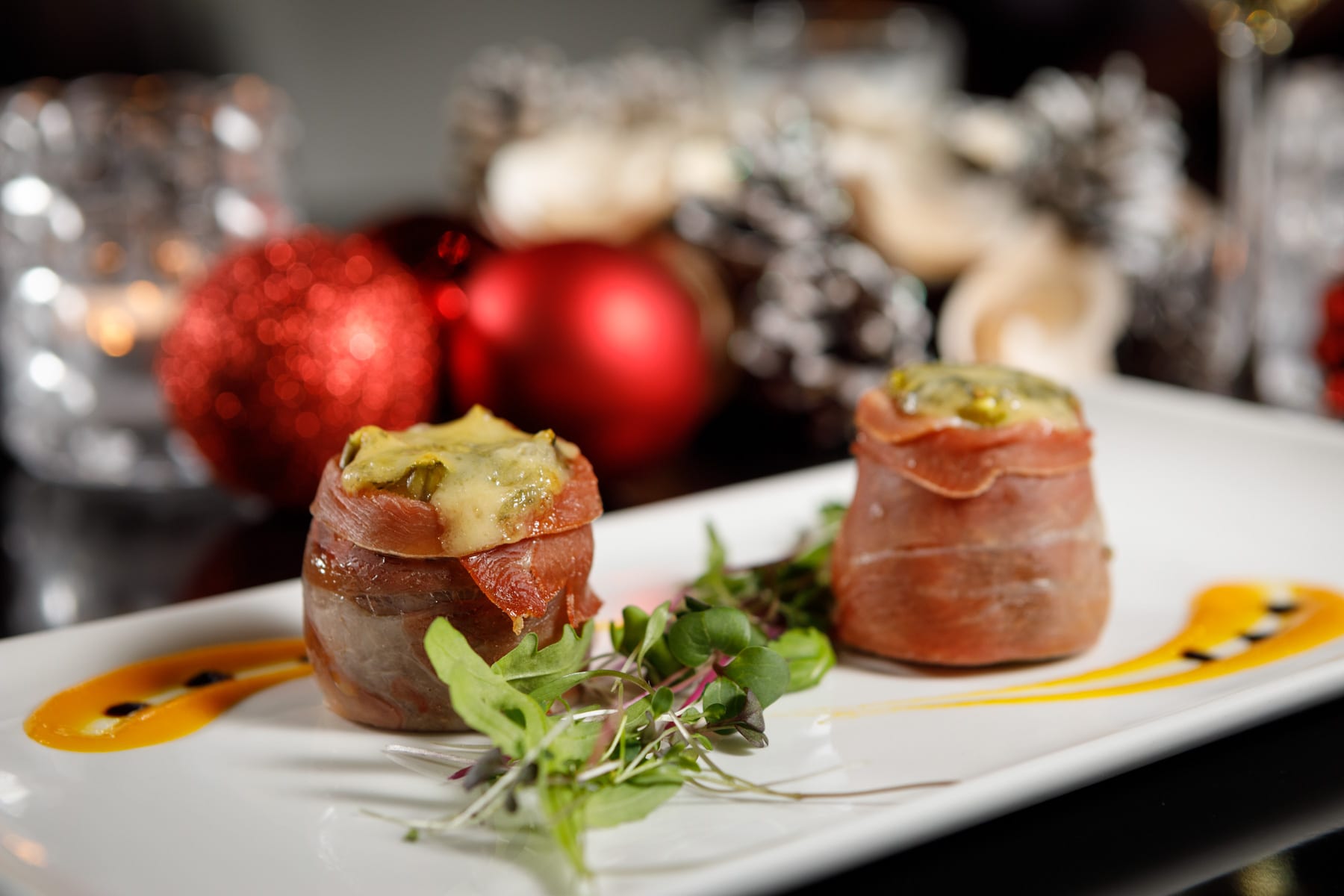 Our chefs have carefully created menus that feature a range of delicious dishes that will please any palette. Whether it's a Christmas lunch or Christmas dinner, we will be able to ensure you will have a memorable festive celebration.
Black Mission Figs is a delightful starter that is featured in all our Christmas menus. These figs are stuffed with Cashel blue cheese and wrapped in Parma Ham and roasted. We serve this with micro leaves, apricot puree and a balsamic reduction. Our Turkey Roulade is a highlight available in all of our Christmas menus. This dish is turkey fillet, sausage, sage and onion stuffing encased in crisp Parma Ham. Served with creamed potato, smoked bacon sautéed sprouts and classic gravy. To finish a festive dining experience at FIRE, we recommend our delicious Guinness & Brandy Christmas Pudding. We serve this homemade pudding with Glenisk clotted cream and Bushmill's crème anglaise. Pair our award-winning food with something from our extensive wine list, our staff are more than happy to give you recommendations.
Christmas Office Parties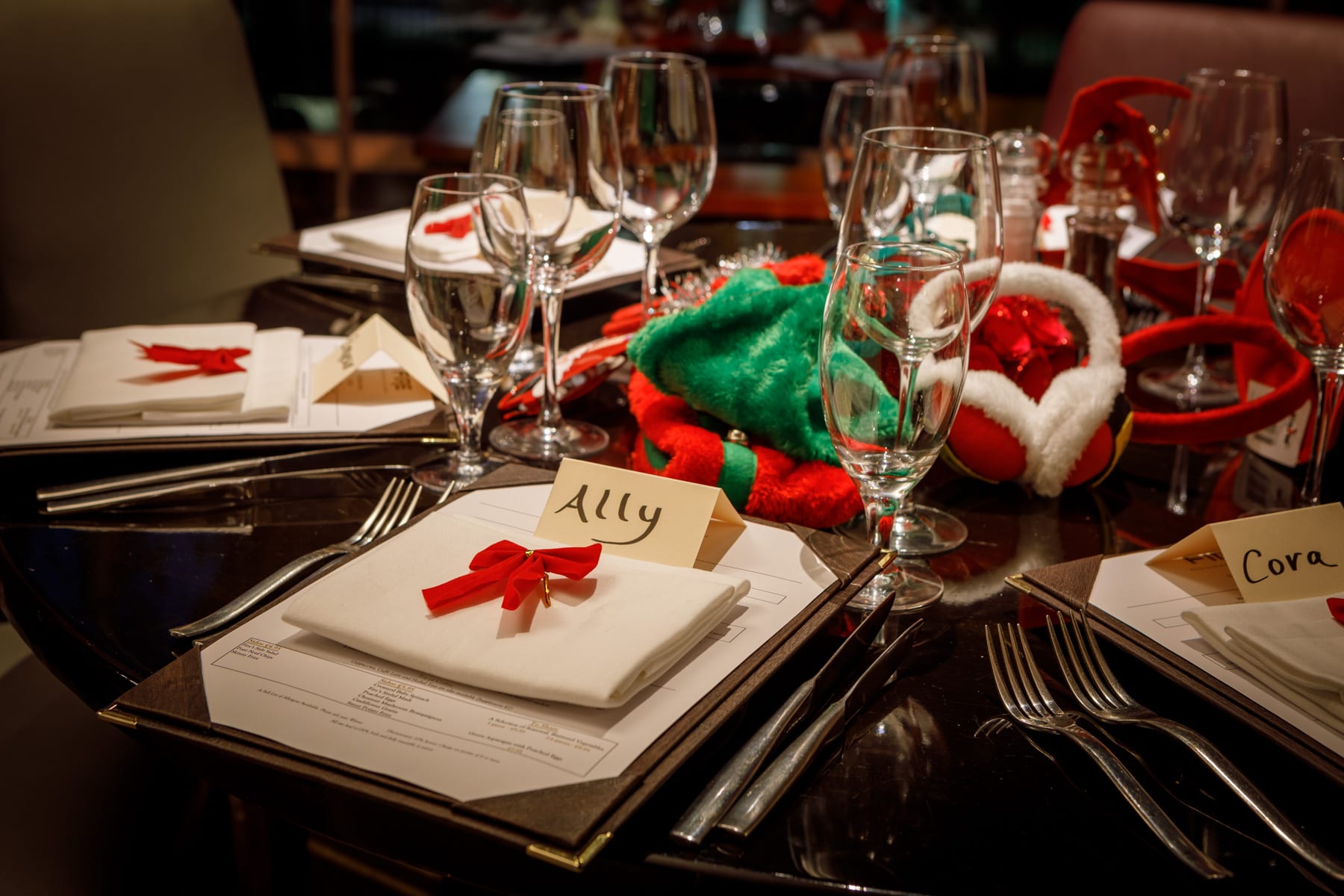 Are you looking for somewhere to host your Christmas 2019 Office Party? Our city-centre location makes us the ideal place to gather all your colleagues for some festive celebrations. We are located on Dawson Street in the Stephen's Green Vincity. We have a spectacular private or shared dining options that are perfect for a small or medium-sized company or business. If you are looking for a bigger space to host your Christmas party, we recommend looking into our spectacular themed corporate Christmas party at the Round Room.
Private Dining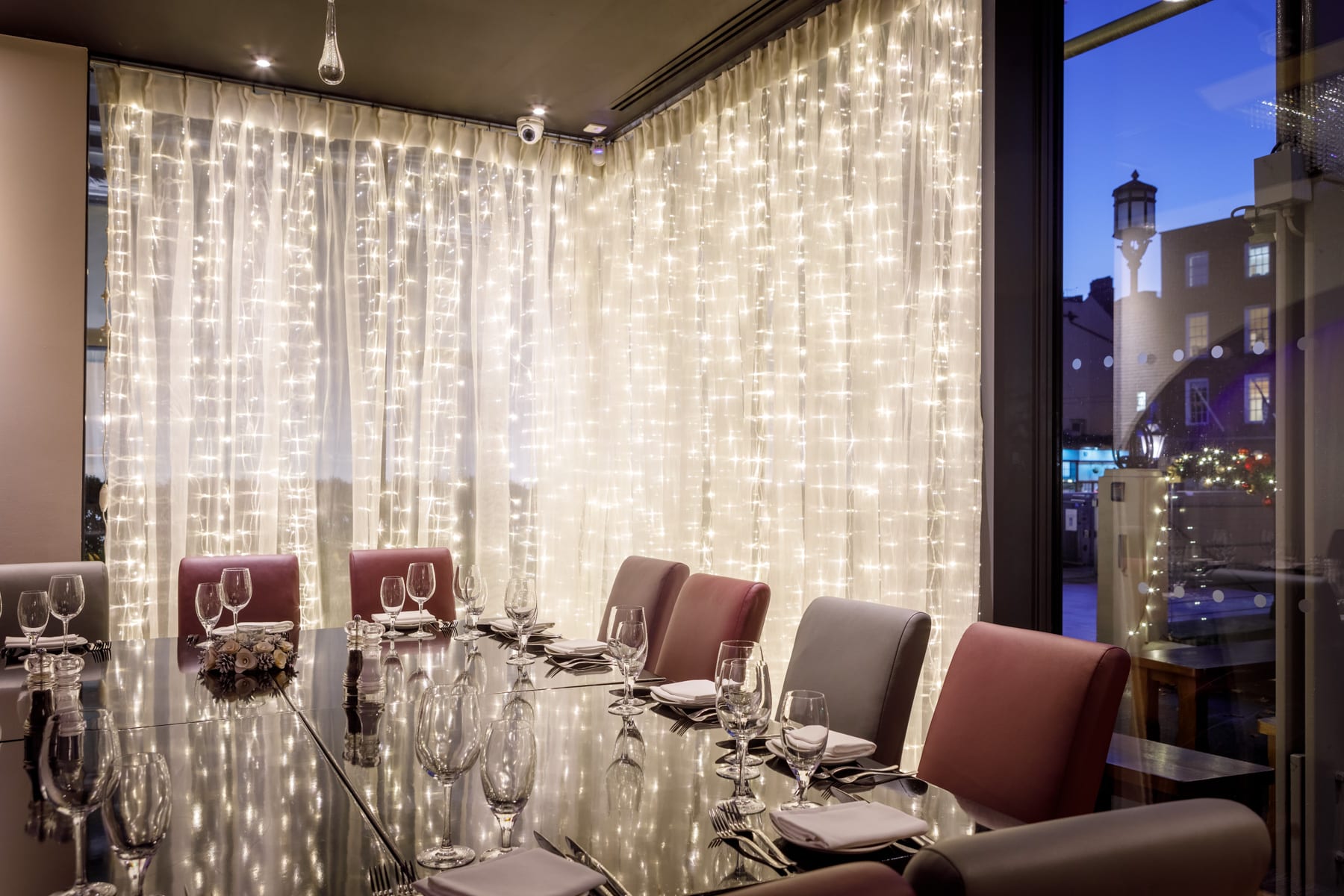 The first-floor private dining rooms feature your very own private bar and a terrace overlooking the Lord Mayor's Garden. The floor to ceiling windows and the chic surroundings make it the perfect backdrop to host your own private dining event. The smaller, individual dining rooms can hold up to 16 people. Alternatively, you can have the entire private dining area that can hold up to 60 guests for a festive private dining experience. Our professional staff and extensive menus will ensure your Christmas celebrations are a memorable one.
Opening Times
We will be running our Christmas menus from 25th November to 26th December.
Book Now for Christmas
You can download our Christmas booking form here. For more information on Christmas private dining, please contact  Imelda@mansionhouse.ie .
---