May Cocktail of the Moment
'Green Haze'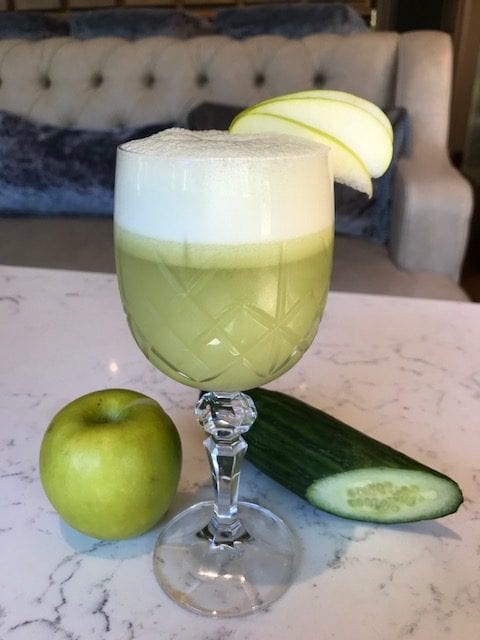 Our May Cocktail of the moment, 'Green Haze', is the creation of our Mixologist, Szabi Bodor.
Green Haze is a delicious blend of Martin Millers Gin, Apple Liqueur, Cucumber Syrup, Apple Juice, Lemon Juice, Basil Leaves and Cinnamon Bitters.
---
The 'Green Haze 'cocktail is available in our Lounge or Restaurant for the month of May only. A full Cocktails and Drinks Menu is also available daily in FIRE Restaurant and Lounge.
To make a booking:
Click HERE
T: +353 (0)1 676 7200