FIRE Steakhouse and Bar – Wins 'Restaurant Bar of the Year' at Bar of the Year Awards 2023
Restaurant Bar of the Year 2023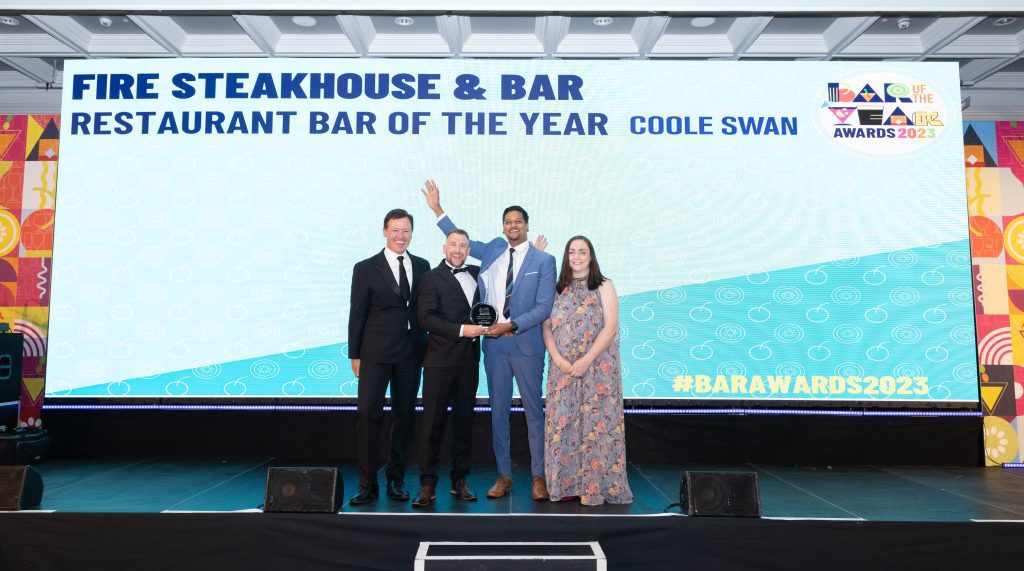 FIRE Steakhouse & Bar is delighted to announce that we have won 'Restaurant Bar of the Year' at the Bar of the Year Awards 2023.
The awards ceremony was held at the Clayton Burlington Rd on Monday 21st August 2023.
FIRE's Beverage Manager, Ananth Jain and Restaurant Manager Brian Bean represented the team and stood proudly on stage as they accepted the award.
We are delighted FIRE's knowledgeable, professional, and friendly bar team has been recognised for this accolade. Their dedication to providing exceptional service, and a welcoming atmosphere, serving high-quality drinks and offering unique and creative experiences to our customers has earned this recognition.
Beverage Manager of FIRE Steakhouse & Bar, Ananth Jain said of the win
"I am so very proud to be part of the team who have truly earned the recognition that this award gives FIRE Steakhouse & Bar.
Winning 'Restaurant Bar of the Year' is fantastic and comes from the passionate driving force that is our team."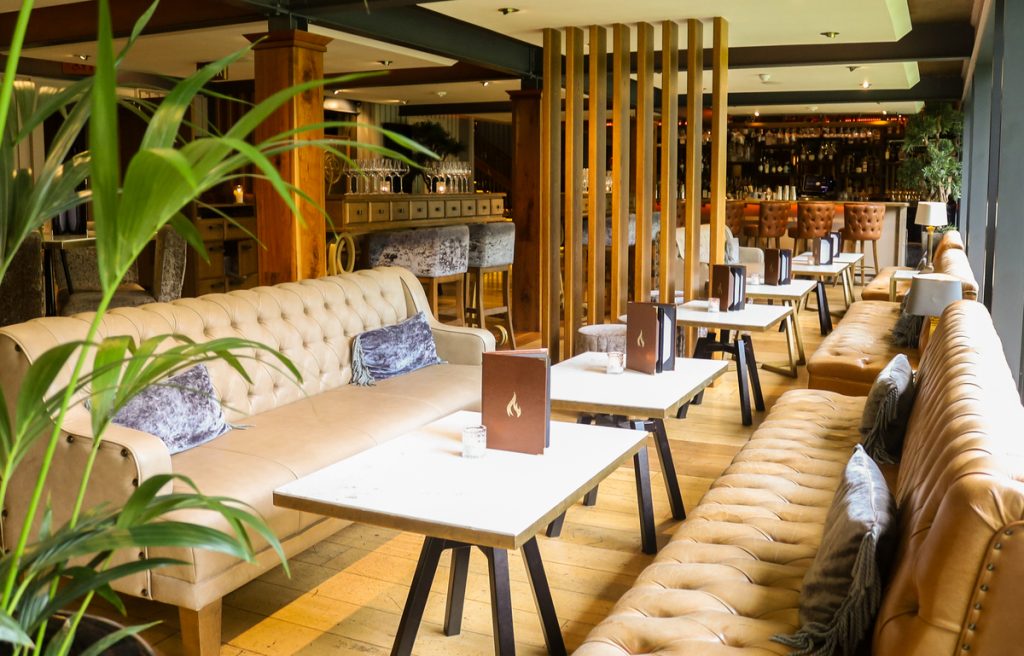 2023 Bar of the Year Awards
With almost 600 submissions this year's Bar Awards have seen more entries than ever before, which made the judges' decision even harder as the competition was even stronger. After intense deliberation, the best bars in Ireland were shortlisted as finalists and the winners were announced at the awards ceremony.
The Bar of the Year Award recognises the outstanding talents of the FIRE team and our remarkable establishment. Our beverage team consistently raises the bar, delivering unparalleled experiences and pushing boundaries within the industry.
FIRE is delighted to be recognised as 'Restaurant Bar of the Year 2023'.