Gift Vouchers at FIRE Steakhouse & Bar
Treat someone special to a gift voucher to Dublin's award-winning steakhouse, FIRE Steakhouse & Bar. A FIRE gift card is a perfect present for Christmas, birthdays, graduations, anniversaries, retirement gifts.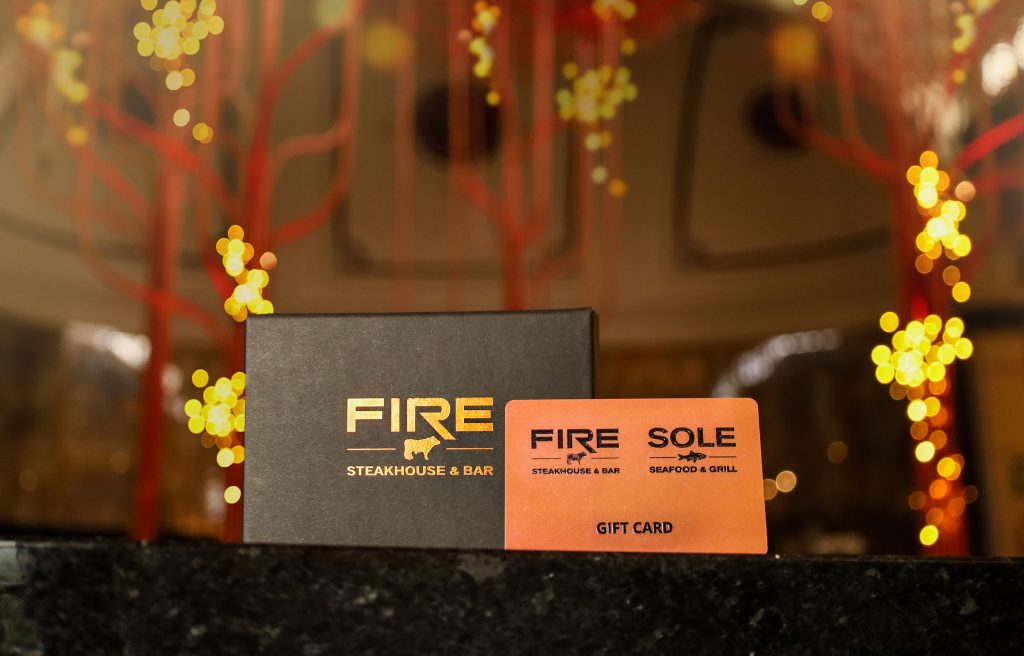 Gift Cards Restaurants Dublin
Experience the ultimate high-end casual dining experience in FIRE Steakhouse & Bar. The dining room in which FIRE is located was built in 1864 as the Supper Room for the Lord Mayor of Dublin. The restaurant offers the perfect backdrop for an evening of food and fine wine.
The team at FIRE take pride in creating dishes using the very best in-season ingredients. Our menus include the very best of Irish beef from Peter Hannan Meats and Irish Hereford Prime Steak, one of the most sought-after steaks on the global market.
FIRE Steakhouse Gift Card
FIRE Steakhouse gift cards are available to purchase online or at our reception desk. We provide gift cards on a monetary amount of your choice from €50.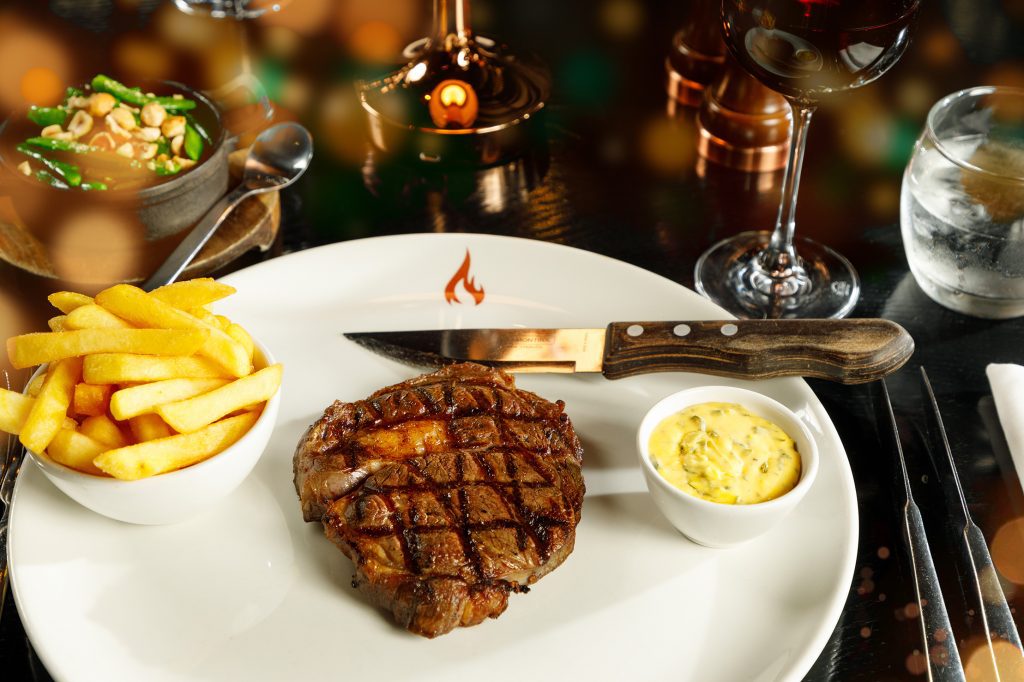 Another great thing about a FIRE Steakhouse Gift Card is it can also be used in our beautiful sister restaurant, SOLE Seafood & Grill, located on South William St, Dublin 2. This is the perfect gift for the steak and seafood lover in your life.
Purchase your restaurant gift card now for FIRE Steakhouse Dublin:
Or contact a member of the FIRE team:
T: +353 (0)1 6767 200
E: FIRE@mansionhouse.ie