New Lounge Menu

Our new Lounge Menu has landed!
Featuring…
Cocktails by FIRE
Made using only the freshest, highest quality ingredients by our expert mixologists. Including your favourite classics, classics with a FIRE twist and a selection of new FIRE cocktail creations.
Take a closer look below!
---
Cocktails
FASHIONED BY FIRE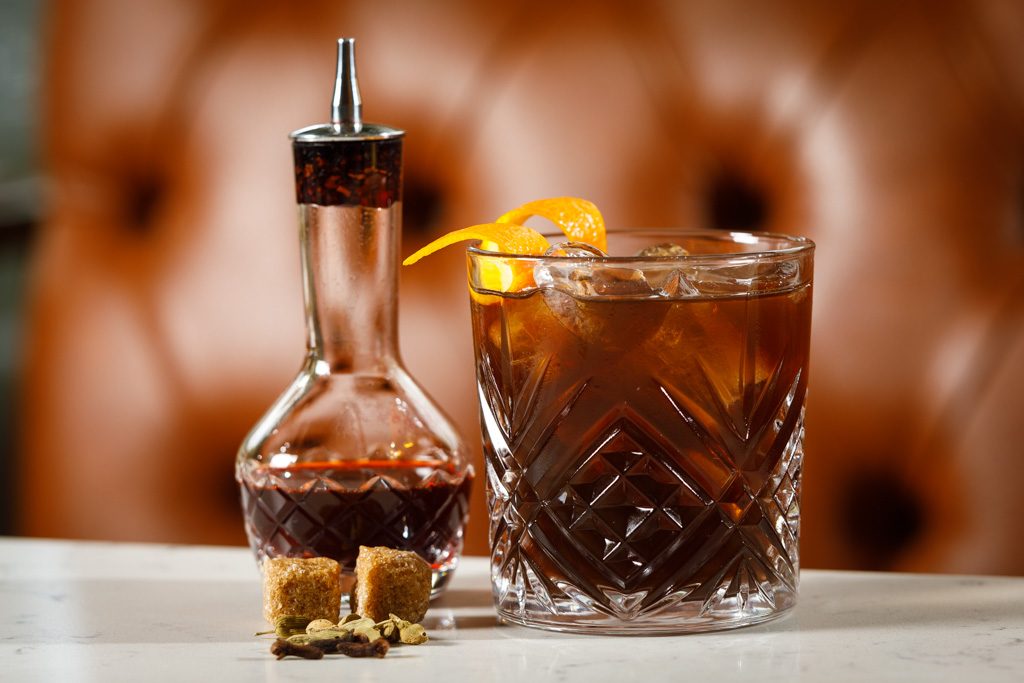 The Old Fashioned is one of those iconic whiskey cocktails
beloved by many, we wanted to give a little more oomph.
Brandy, Rum and Bourbon with 3 different types of bitters and
a homemade Old Fashioned sugar syrup stirred over ice and
finished with an Orange twist.
RUBICON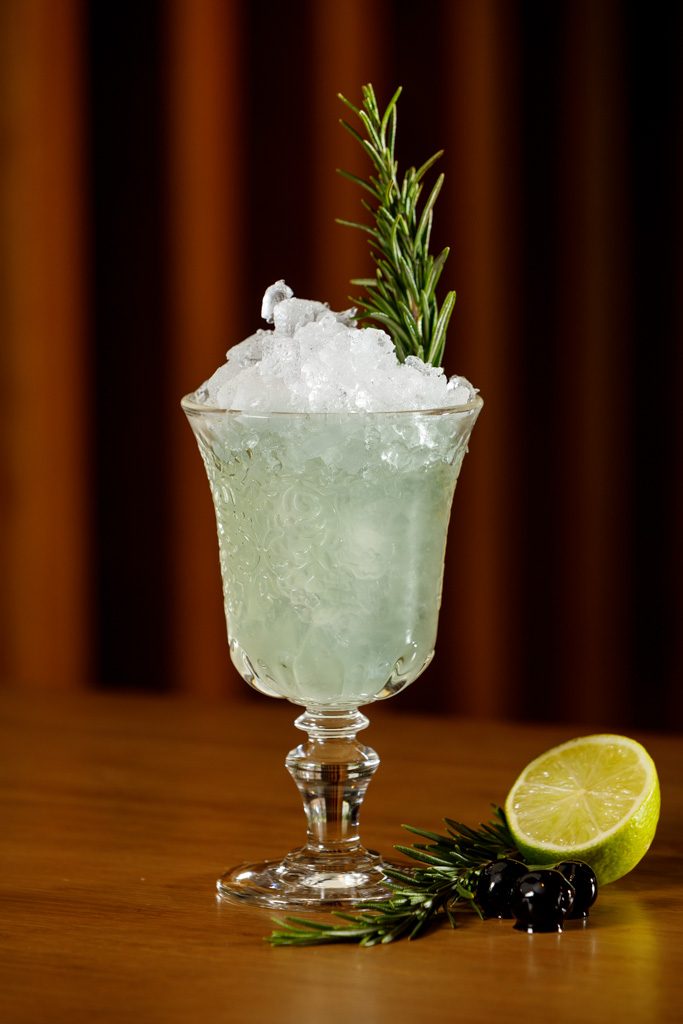 There's one ingredient that can take your average cocktail from pretty delicious to next-level, herbs! Our herb of choice is Rosemary, it has beautiful characteristics which goes fantastically with gin. Add a hint of Maraschino and some Green Chartreuse and you're onto a winner.
VICTORIAN SECRET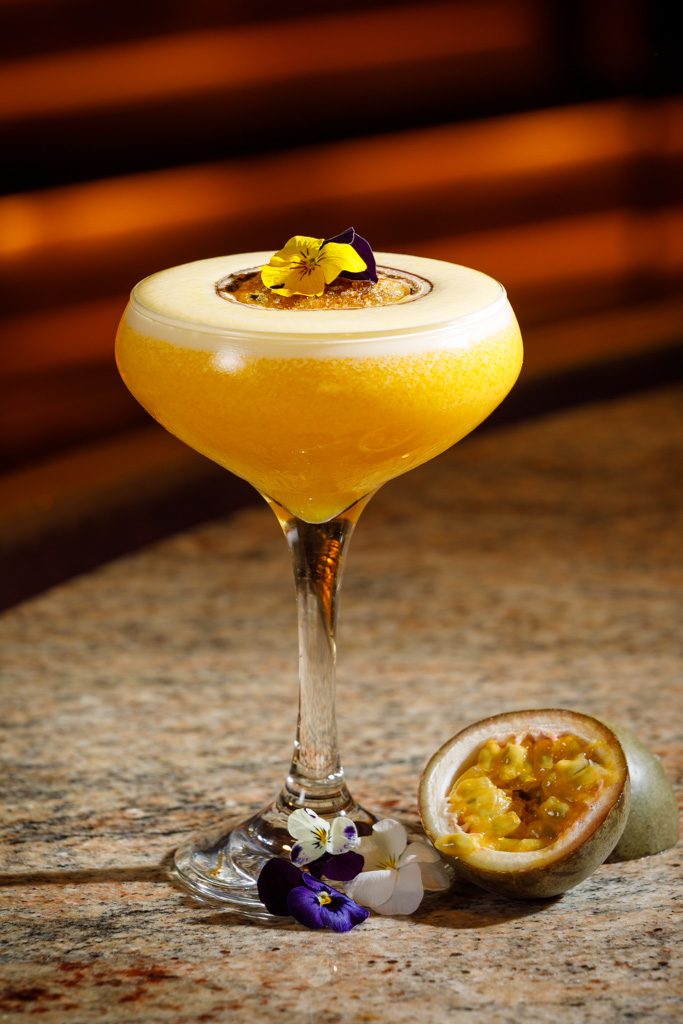 Passion fruit liqueur, mango puree and a hint of vodka, shaken with egg white in perfect harmony creating a silky, sexy drink.
PEACH AND SOUR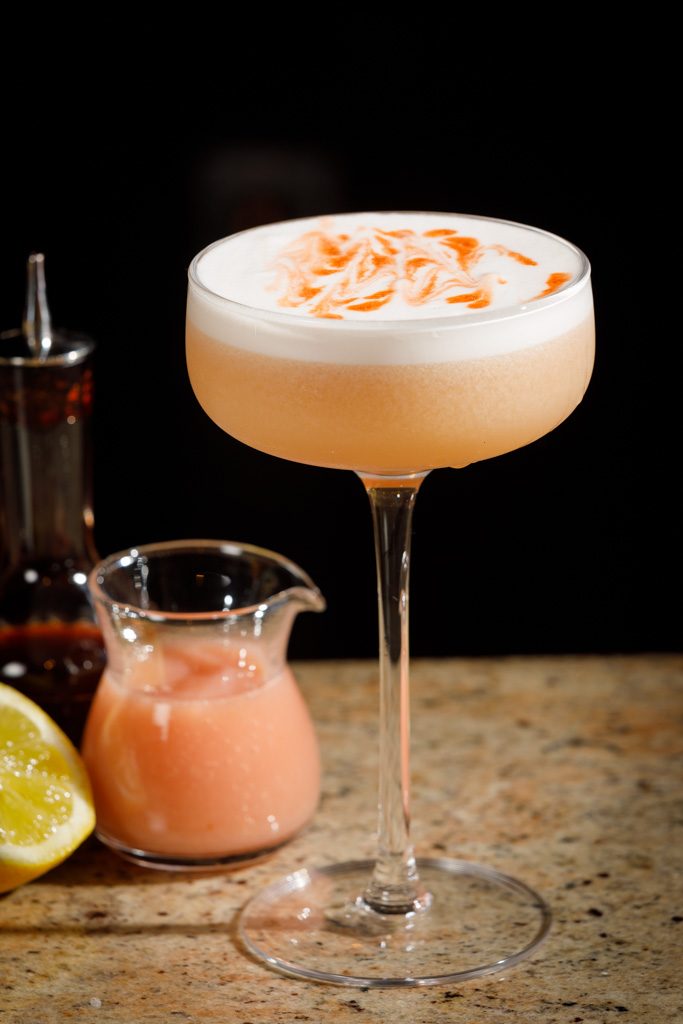 Whoever said 'Whiskey is a man's drink' had never tried our Peach & Sour! Jameson, fresh lemon juice and a delicious peach puree perfectly mixed together. The end result is the perfect balance of sweet and tart.
CLASH OF THE TITANS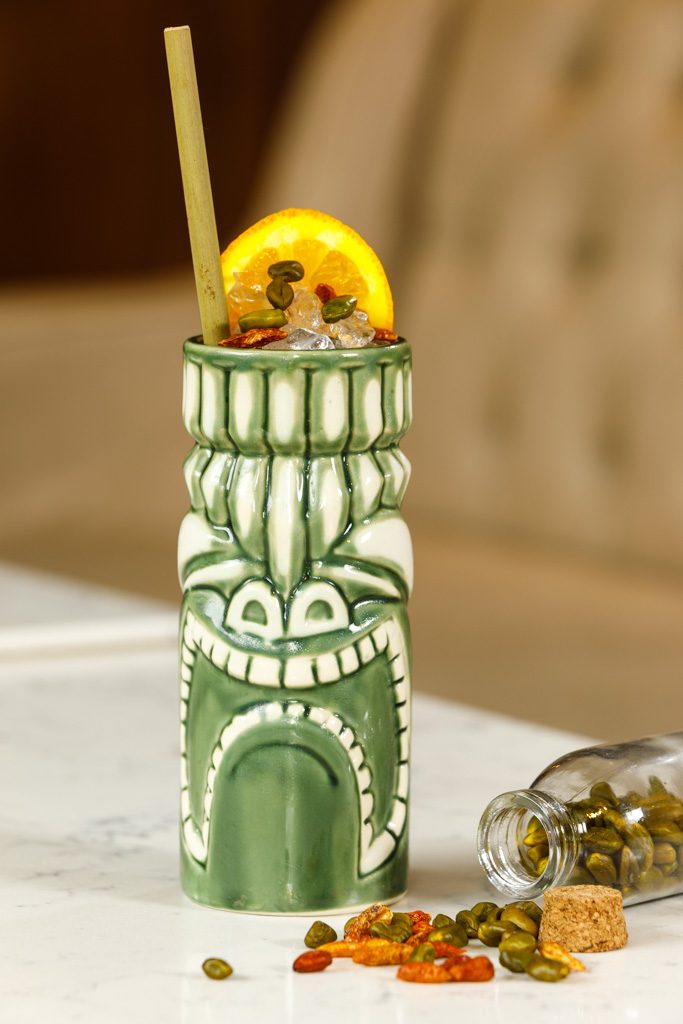 Experience an immediate staycation with our take on the classic Tiki Cocktail. In our version we add an Irish whiskey to play with your taste buds, two types of rum, homemade pistachio syrup to bring all the favours together and elder ower liqueur to add some freshness before topping with fresh orange juice.
Side effects: An overwhelming desire to be on a tropical Island.
RASPBERRY AND HONEY SMASH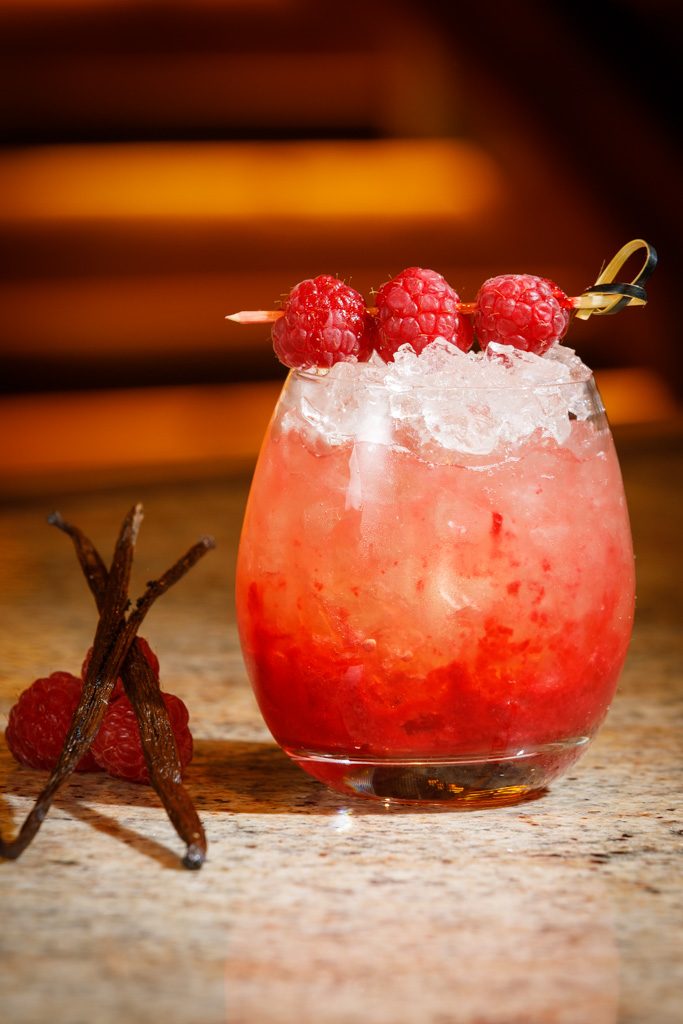 This delightfully sweet cocktail is the perfect balance of pretty yet punchy! Raspberry puree homemade honey syrup, a generous glug of home-infused vanilla vodka and topped with Galliano. Delicious!
GREEN DRAGON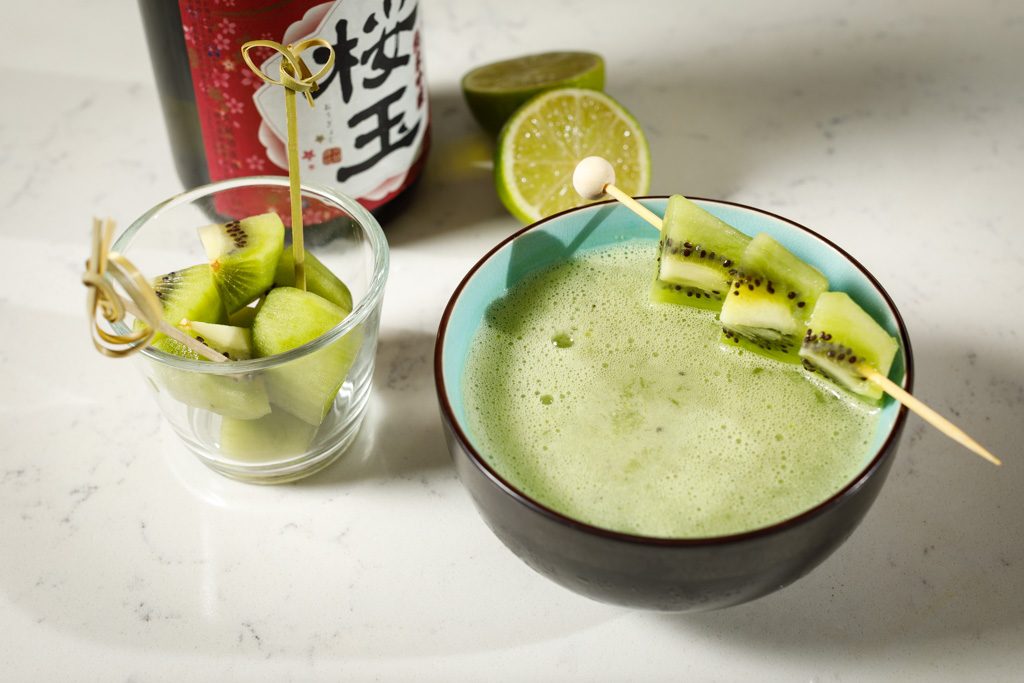 The way of the Samurai is strong within this one. Sake and Martin Miller's Gin, muddled with fresh Kiwi and a dash of homemade lime syrup. Oishi desu!
LEMON DROP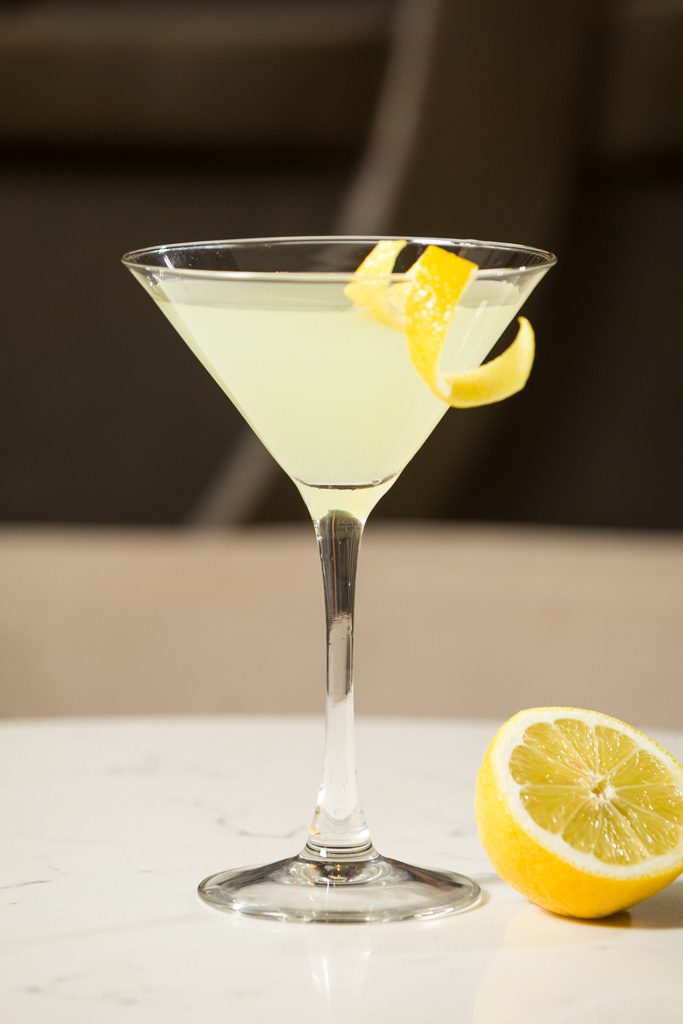 Limoncello is a staple in the Mediterranean region for a great reason It's a sweet liqueur that delivers citrus, sugar and alcohol in one fell swoop. We made our own and added it to vodka for a simple twist on this classic aperitif.
DARK LEGEND
A magnificent concoction of Vodka, Tia Maria, spiced rum and a hint of sweet sherry blended with a scoop of Vanilla ice cream and topped with grated nutmeg! This ice cream cocktail
is certainly more dessert than digestif.
FRUITS OF FIRE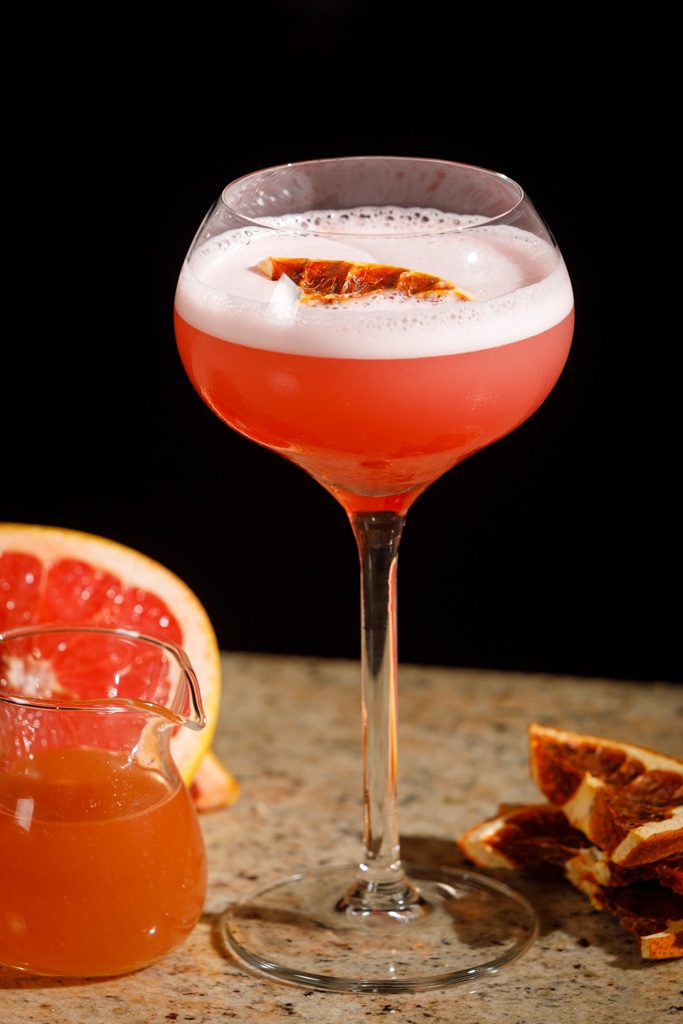 A perfect combination of Absolut Vodka, infused with orange, lemon, and grapefruit peels, shaken up with fresh lemon and cherry juice. Add in a little Chambord, Crème du Mure and Strawberry Shrub, and you have the very refreshing taste of our Fruits of Fire!
PINK PASSION
A fruity fantasy of Gin, Coconut liqueur, grapefruit shrub, egg white, lemon juice and grapefruit bitters. The tart taste of the citrus fruits adds a punch of flavour while blending perfectly with the smooth sweet taste of coconut. A match made in heaven!
WILD MARY vs THE WORLD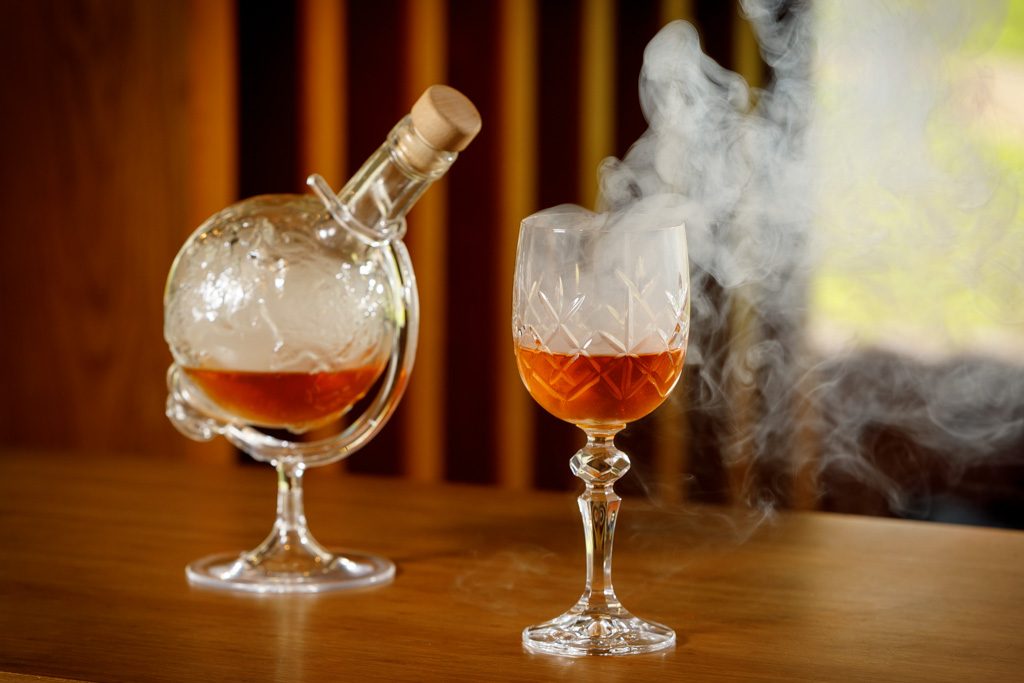 Wild Food Mary's one of a kind Wild Beech leaf liqueur is made from leaves handpicked in the foothills of the Slieve Bloom Mountains. We expertly mix the unique liqueur with Colombian Aged Gin, Cherry Marnier from France and Peychaud's Bitters from America. We then burn apple wood from England and seal the smoke before mixing with this wonderful smoked cocktail. Wild Food Mary is taking on the World and winning!
POSH PROSECCO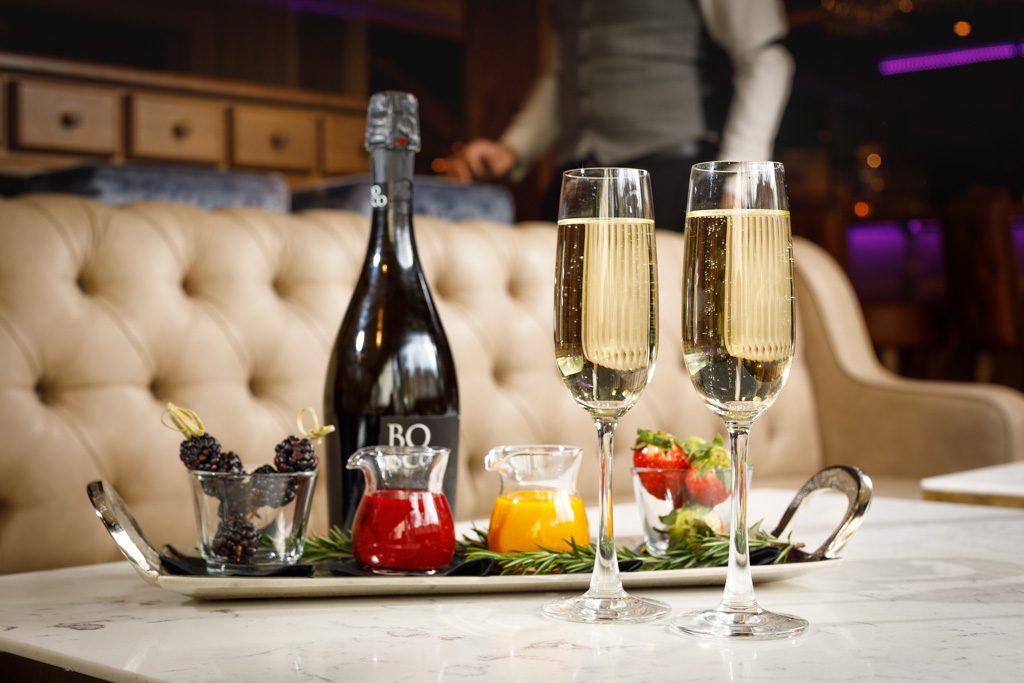 A bottle of Prosecco served with your choice of 4 gorgeous garnishes. Choose from fancy juices, punchy purees and seasonal fruits.
---
NON-ALCOHOLIC COCKTAILS
'ALLO VERA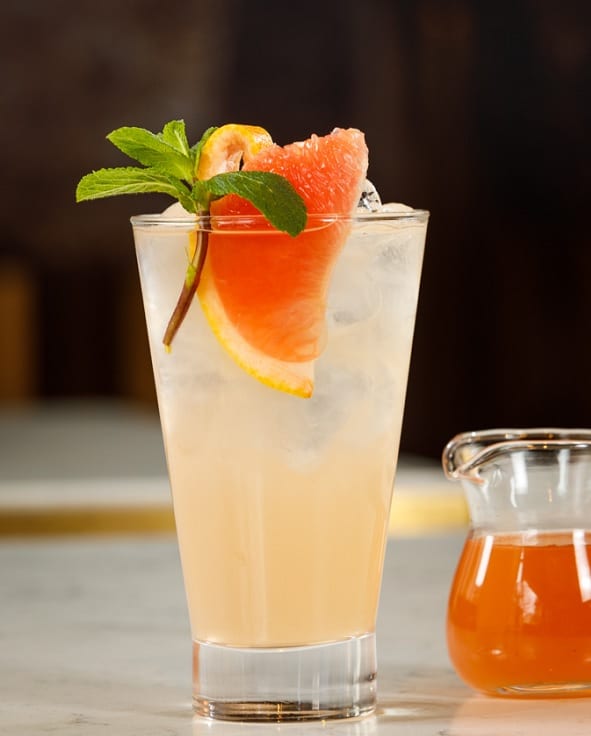 A unique blend of Aloe Vera and Grapefruit. Delicious, refreshing and with all the added health bene ts that come from drinking Aloe Vera. (It's also the perfect Hangover remedy)
WHITE SANS-GRIA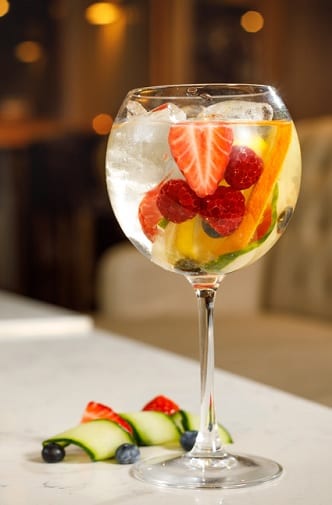 Non-Alcoholic Wine with elderflower syrup and seasonal fruit
MANGO SENSATION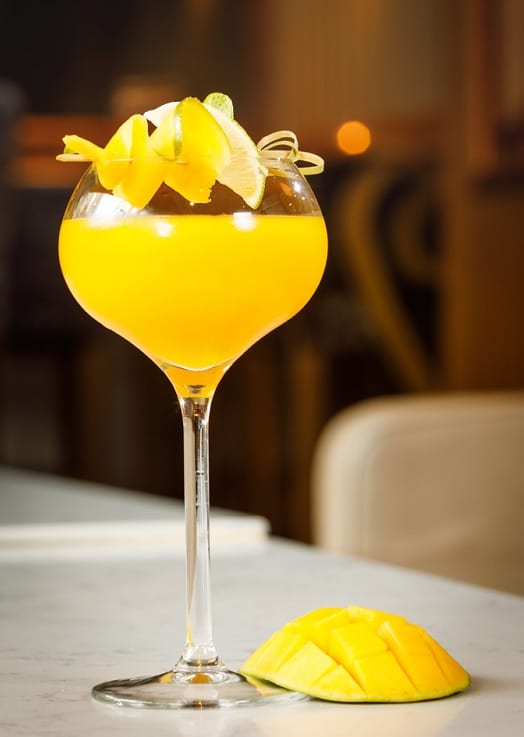 Mango puree, fresh lemon juice and topped with lemonade. Light, Tropical and Tasty!
If you are interested in learning how to make a selection of our Signature FIRE Cocktails, check out our 
Dublin cocktail classes
. Ideal for group parties, company team building, client events and much more!
---
Gin Perfect Serves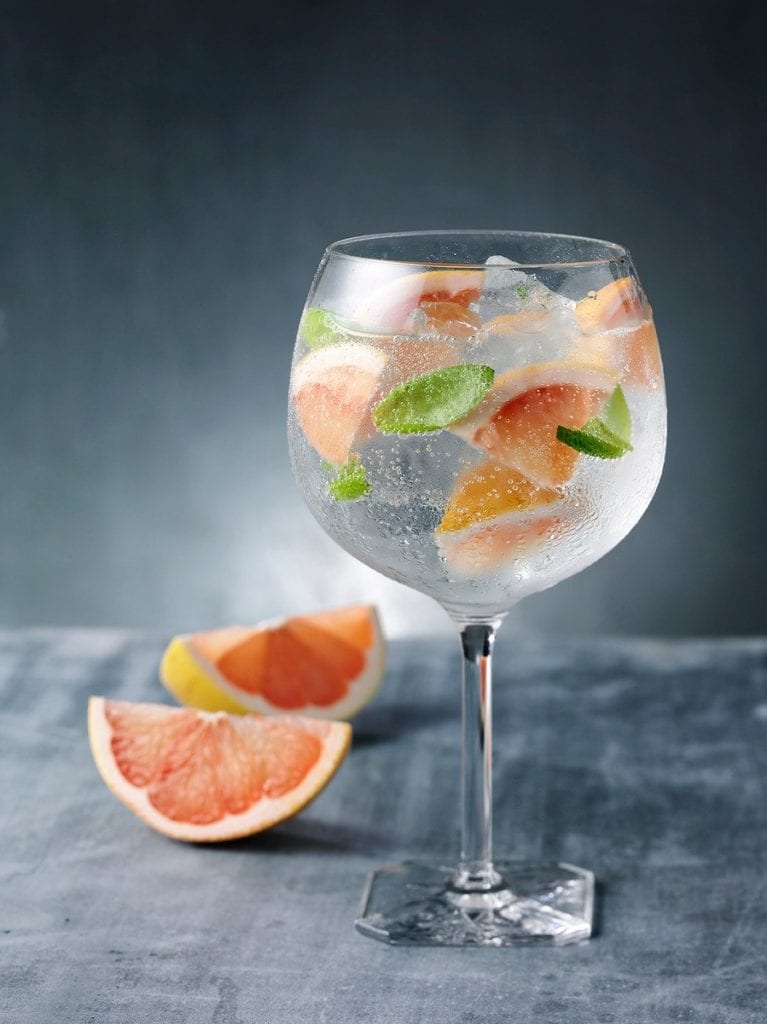 Each Gin on our menu has specific accompaniments which have been carefully selected to awaken the natural flavours and distinctive botanicals of each Gin. All are served with Thomas Henry premium tonic.
---
Beer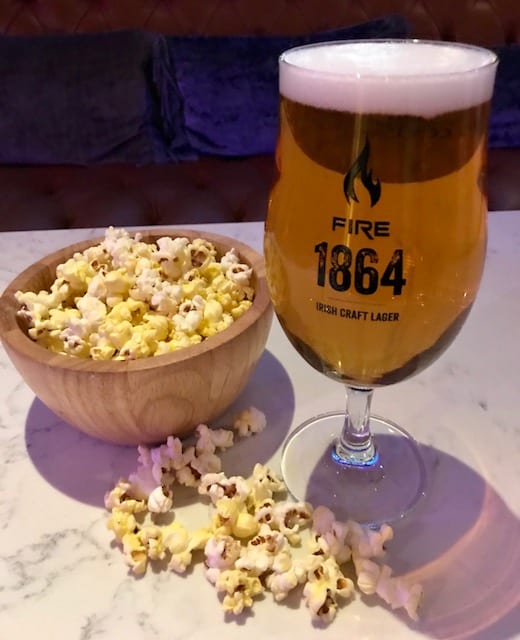 We are so proud to introduce our very own Irish Craft Lager, FIRE 1864! A delicious beer with a light malt base contributing to biscuity flavours which mingle with the hints of pear and lemon from the hops, hand-crafted in Co. Longford. Now available in FIRE on draught.
We also have a range of craft beers, lagers and house brands available.
---
Whiskey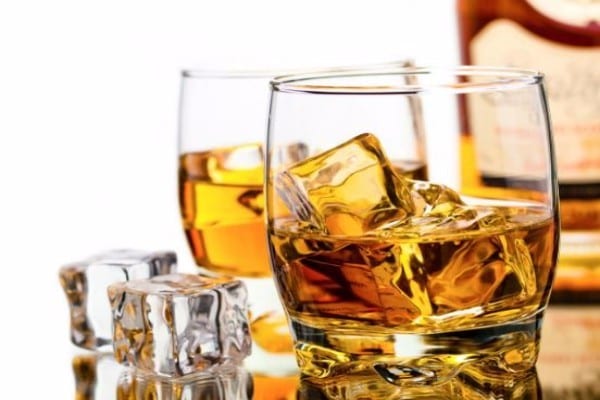 We are delighted to have D.W.D Whiskey as a feature on our menu. An Irish whiskey crafted with character and depth by exceptional blending expertise from the finest aged whiskey stocks. The Heritage expression is the first Irish Whiskey release under the D.W.D name in over 70 years and re-establishes an extraordinary lineage which reaches back six generations.
We also an extensive range of Irish, Scottish, American and Japanese whiskies available.
---
We also have a wide range of  Rums, Vodkas, Wines, Brandy, Liqueurs and Tequilas available. At FIRE each of our spirits, liqueurs and wines are extensively researched to ensure that only the best is available.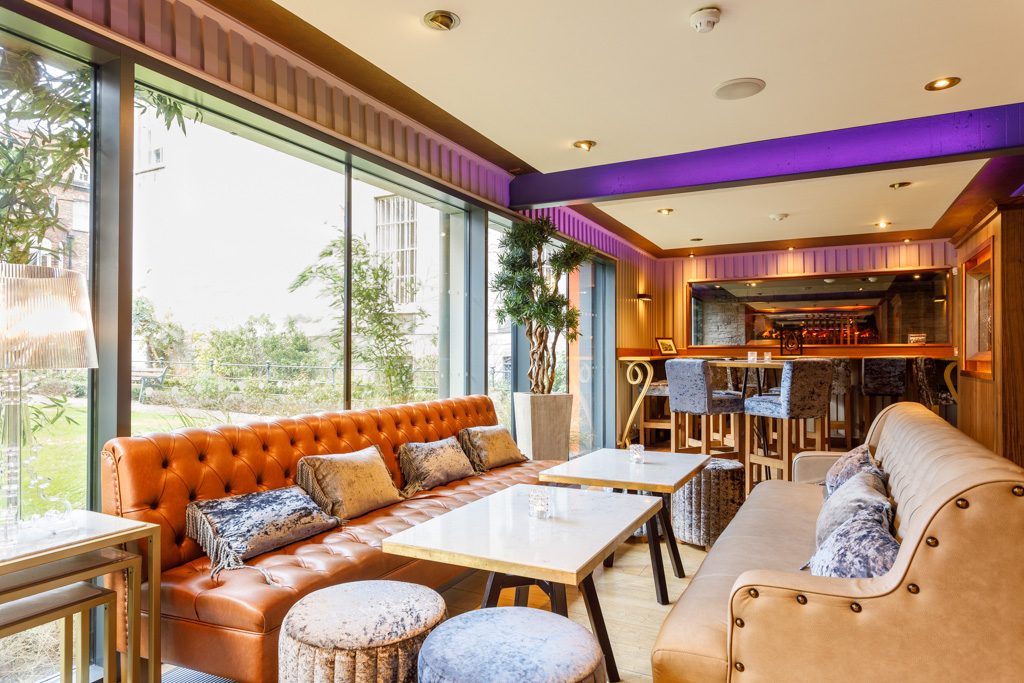 ---
To make a booking:
Click HERE.
T: +353 (0)1 676 7200
Walk-ins also welcome!