Meet our Mixologist: Szabi
Szabi Bodor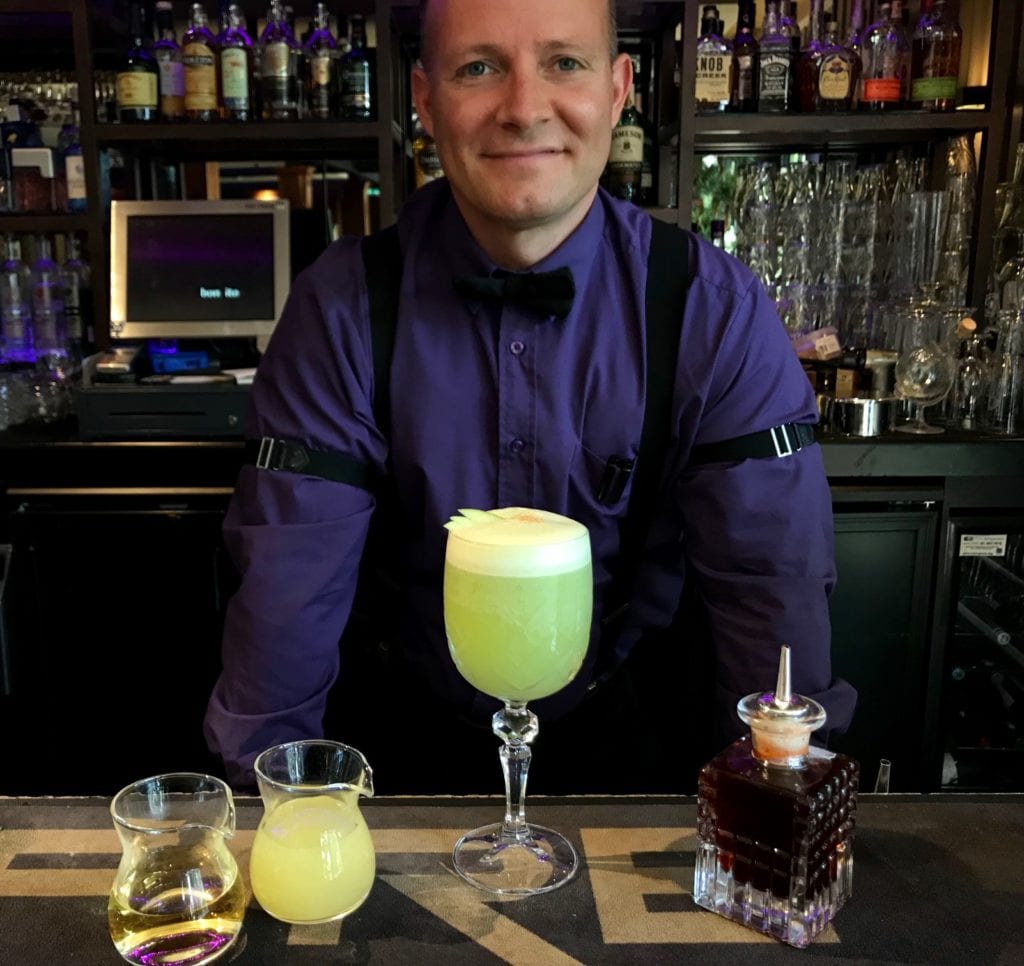 Szabi is the Mixologist behind our May Cocktail of the Moment, 'Green Haze', which is available for the full month of May in our Lounge.
'Green Haze' is a super light and refreshing blend of Martin Millers Gin, Apple Liqueur, Cucumber Syrup, Apple Juice, Lemon Juice, Basil Leaves and Cinnamon Bitters. Garnished with some crunchy green apple. This gorgeous cocktail is summer in a glass!
---
So let's get to know him…
Describe yourself in three words…
Bubbly, full-bodied and good spirited!
How long have you been working in the Beverage Industry?
I've been working in the beverage industry for 20 years now 🙂
What's your favourite aspect of your job?…tasting all the delicious cocktails?!
I love creating new recipes and learning new things. I believe that each day you can learn something new!
What inspired you to create FIRE's May Cocktail of the Moment the 'Green Haze'?
I wanted to create a cocktail that was refreshing and somewhat healthy for Spring. Through using flavours such as cucumber and apple I think we have achieved something really special.
What's the best cocktail you've ever had?
I'm a classic type so I like classic cocktails. My favourite aperitif cocktail is Negroni. I had it in Sardinia when I was working in Italy and I absolutely loved it.
What inspires you?
When I see customers enjoying the cocktails I have created and giving me positive feedback and comments.
And finally, living or dead, what four people would you like to enjoy a cocktail with…?
Well, I can only say four groups of people;  family, friends, my favourite football team "Hala Madrid" and my colleagues.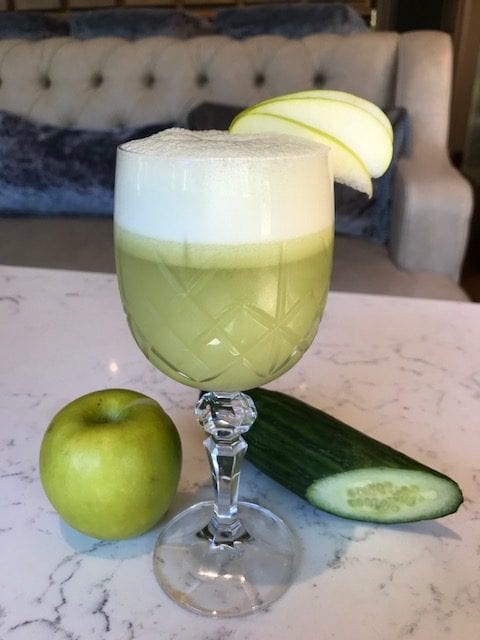 ---
Interested in learning how to make some of our FIRE Signature Cocktails?
Discover all the secrets and learn about the premium spirits and fresh ingredients we use to make our cocktails during a private cocktail masterclass. Master the art of mixing the perfect martini, muddling a mojito or shaking a margarita!
We have a number of options available for our Cocktail Classes:
Cocktail Masterclass €38.00 per person
Cocktail Masterclass with a selection of canapés. €50.00 per person
Cocktail Masterclass followed by a delicious two-course meal in our multi-award winning restaurant. €65.00 per person
Our cocktail masterclasses are ideal for group parties, company team building, client events and much more! Available daily.
---
For further information or to make a booking, contact our team on: 
T: + 353 (0) 1 676 7200