FIRE Restaurant in Dublin City Centre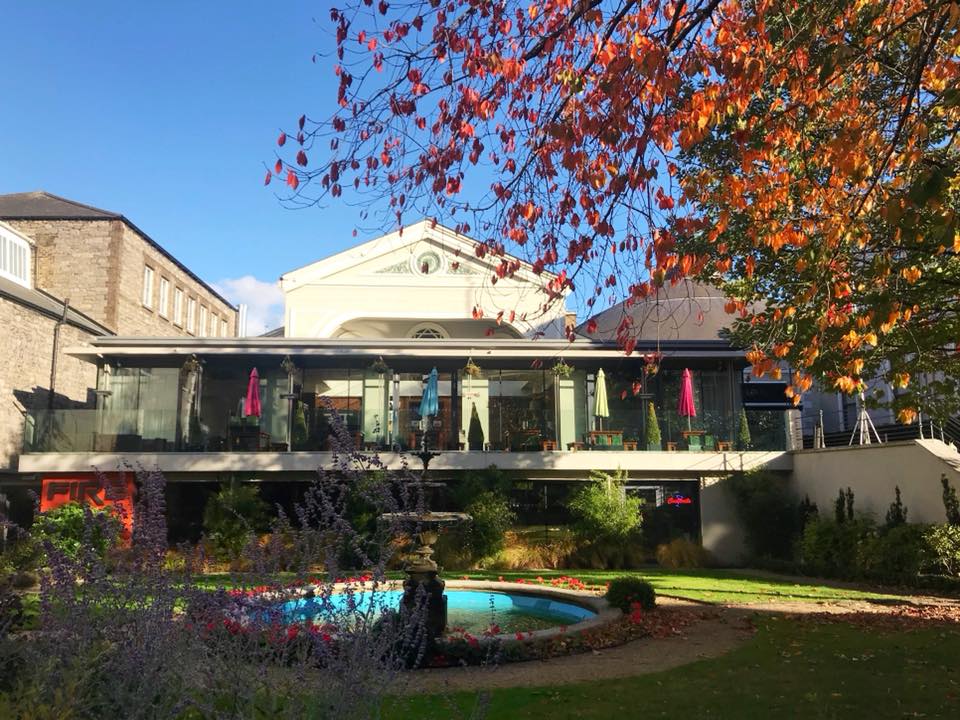 We are proud to be located in one of Dublin's most prestigious address, Dawson Street. Dawson Street is named after Joshua Dawson, who built the Mansion House (the official residence of the Lord Mayor of Dublin) and developed this area in the city centre of the city (the surroundings of Dawson Street, Anne Street, Grafton Street and Henry Street).
The room in which FIRE Restaurant is now located was originally built in 1864 as the Lord Mayor's 'Supper Room' and it features incredible vaulted ceilings, stained glass windows and a beautiful terrace overlooking the Lord Mayor's Garden. Today it's considered one of the most historical and impressive restaurants in Dublin city centre.
The room, which was built on a budget of £1,500, was used as the supper room for the Lord Mayor initially, later it was used as a cultural centre but in the 1990 and it returned to its original purpose as a supper room when it became FIRE Restaurant at The Mansion House in 2005. The building itself remains in the care of the state and the Lord Mayor is still in residence in the Mansion House who often comes to dine in 'The Supper Room'.
If you are looking for restaurants in Dublin city centre, look no further! Our location is incredibly central, just a few minutes from St Stephens Green, Grafton Street, South William Street and Trinity College, surrounded by an incredible number of entertainment options and luxury hotels.
We look forward to welcoming you to our award-winning venue for a delightful dining experience in the heart of Dublin.
---
FIRE Restaurant and Lounge, Dawson Street.
Dublin City Centre – Dublin 2.
T: +353 (0)1 676 7200