Dine in the Dark 2018
Feast your imagination!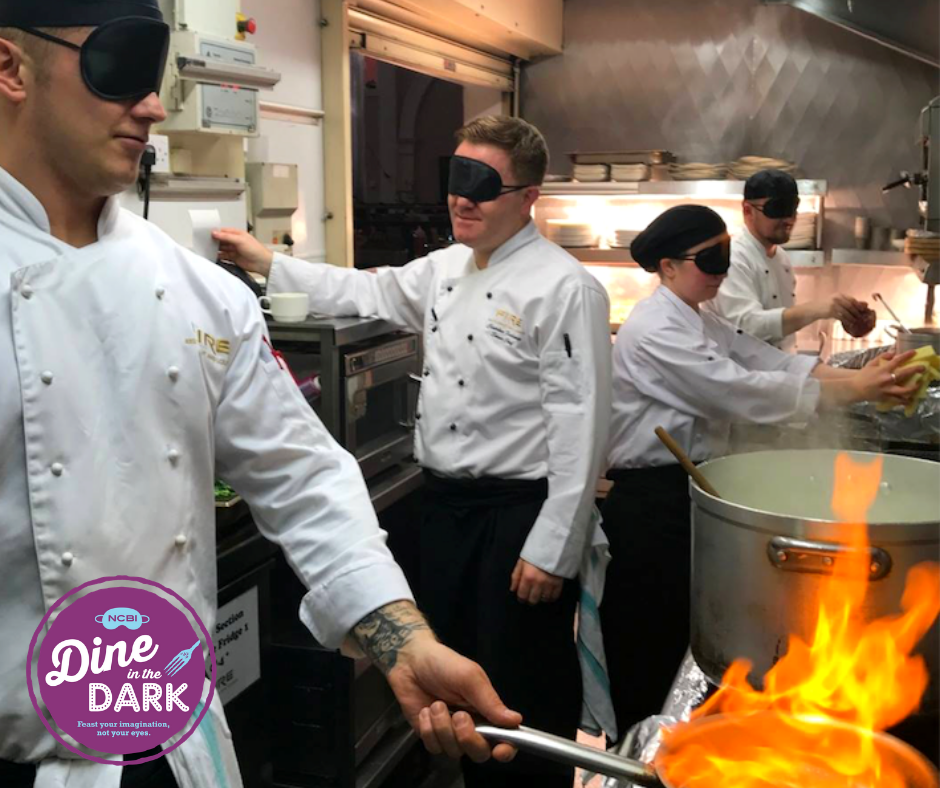 DINE IN THE DARK 
MONDAY 12TH NOVEMBER 2018
During the month of November 2018, restaurants across Ireland challenge their guests to dine in the dark to raise awareness and vital funds for life-changing sight loss services in Ireland.
This immersive experience allows people to challenge their thinking around sight loss and the people affected by it.
For the third year, FIRE Restaurant and Lounge will host two nights of the 'Dine in the Dark' experience on 12th of November. Dine in the Dark is a unique dining event, where guests are blindfolded throughout the full dining experience. Without their sight to guide them, guests experience complex tastes, flavours and textures in a completely new and innovative way. Senses are heightened, altering taste, touch, smell and communication during the meal.
Our team at FIRE have created the perfect menu, especially for the event a 3-course dinner with a tasting glass of wine with each course for €65pp with €10 going directly to the National Council for Blind Ireland, who work with and support people with Sight Loss every day.
To make a booking for this incredible experience email: jan@mansionhouse.ie or online here.
Reminder! To heighten the experience, the menu is kept confidential. Therefore it is very important that you let us know of any dietary requirements or allergies when booking. It's sure to be a fantastic event for a great cause!