Communions & Confirmations at FIRE
Celebrate your child's Communion or Confirmation at FIRE Steakhouse & Bar Dublin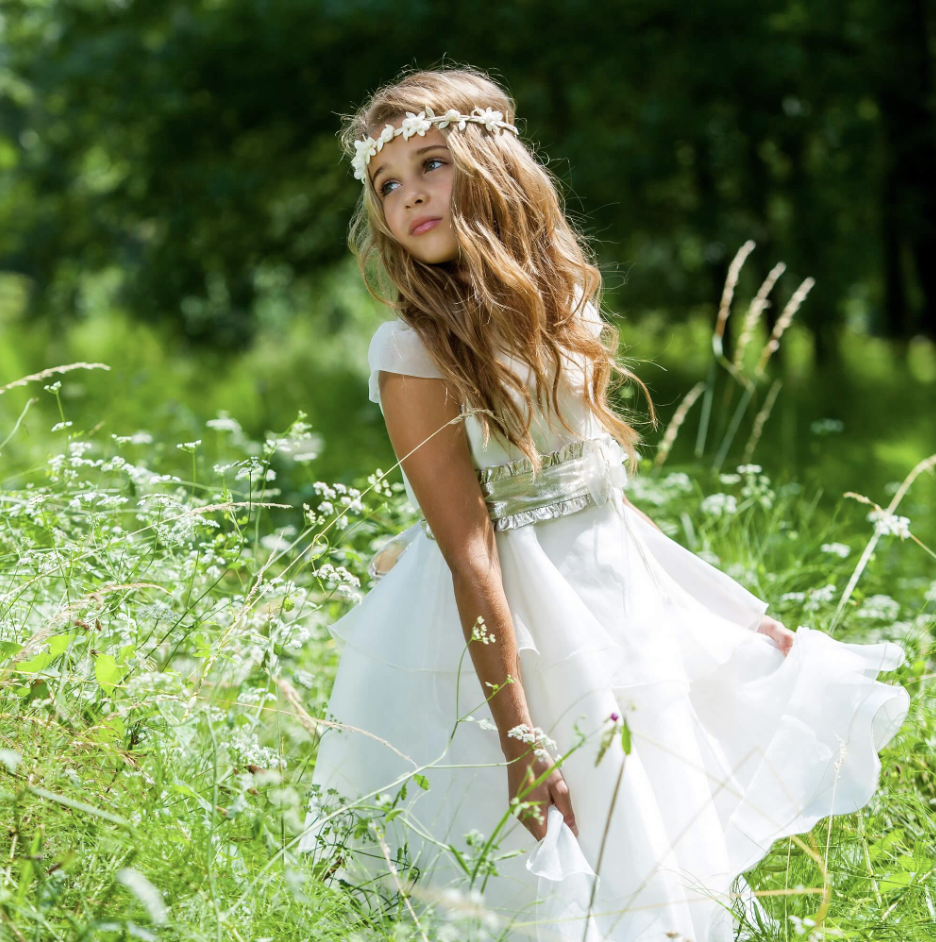 The time when your child makes their First Holy Communion is a time for celebration and an opportunity to bring the whole family together. At FIRE, we can help you organise the ultimate celebratory meal with ease.
Located on Dawson Street, beside the Mansion House, FIRE's central location, historic building and our picture-perfect garden make FIRE the perfect option to have a Communion or Confirmation meal in Dublin.
Our large family-style tables are perfect for group dining so the whole family can relax and enjoy award-winning food in the newly-renovated FIRE Steakhouse.
Award-Winning Food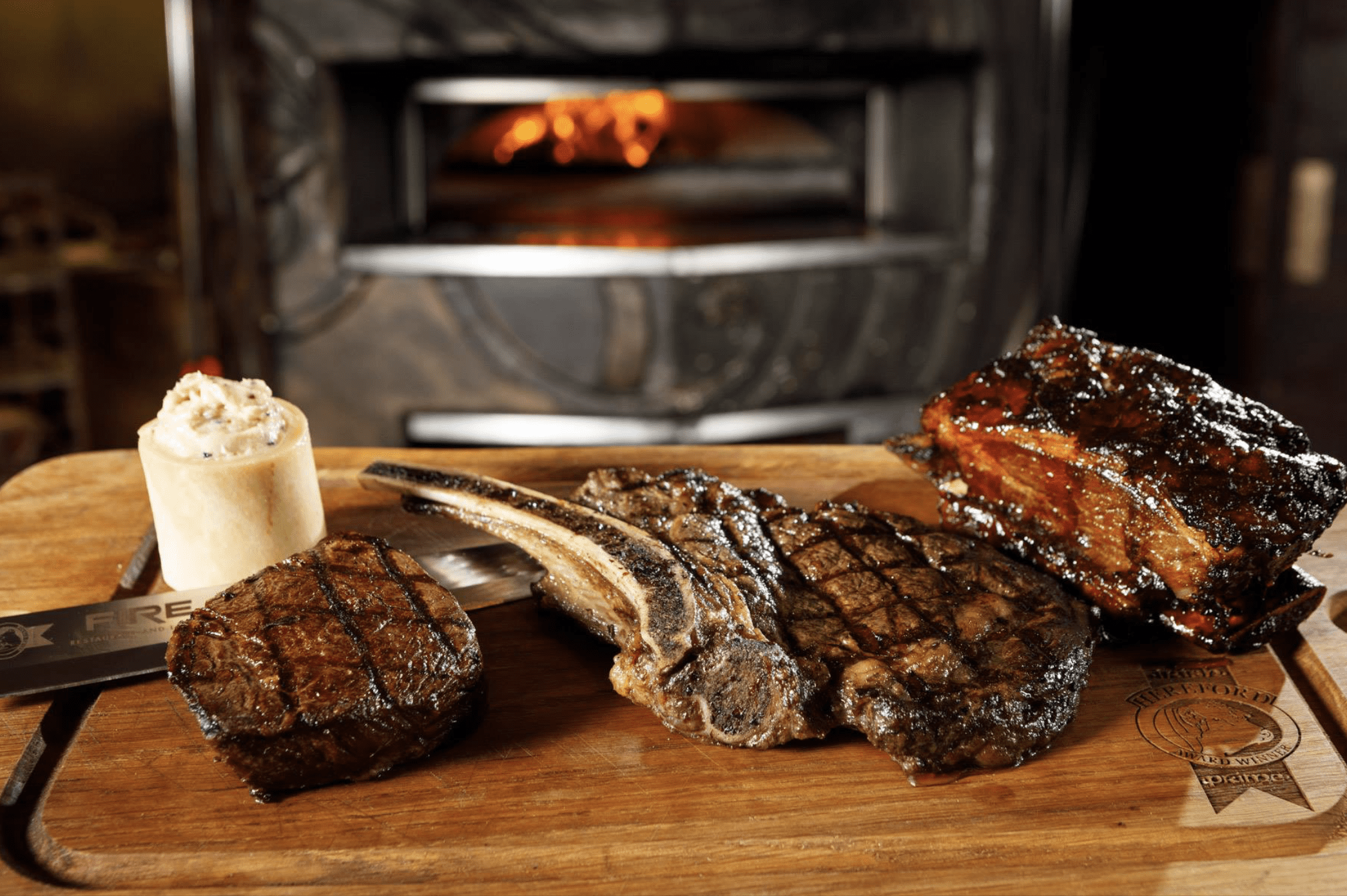 We offer a number of menu options, all featuring seasonal produce to create flavourful dishes.
Our Early Bird menu is available daily and includes our award-winning 8oz sirloin, prime centre cut. 2-course €29.50pp.
Our À La Carte menu is available daily and features the very best of Irish seafood and meat plus some incredible vegetarian options.
For large groups, we offer a Set menu at €54.50pp for 3-courses. This menu is perfect for parties of 6 or more and includes some of our FIRE favourites including our wood-fired tiger prawns and spiced Irish lamb skewers—available daily.
All our menus feature Hereford Prime Irish steak. This award-winning meat has gained recognition as one of the most succulent and tender steaks in the world. Your server will be able to recommend the perfect wine pairings to complement your meal, ensuring each of your guests have the ultimate dining experience. Plus as it's your child's special day, they will eat for free from our kid's menu.
To discuss your specific communion requirements please contact a member of our team on fire@mansionhouse.ie or +353 (0) 1 6767 200.
Private Dining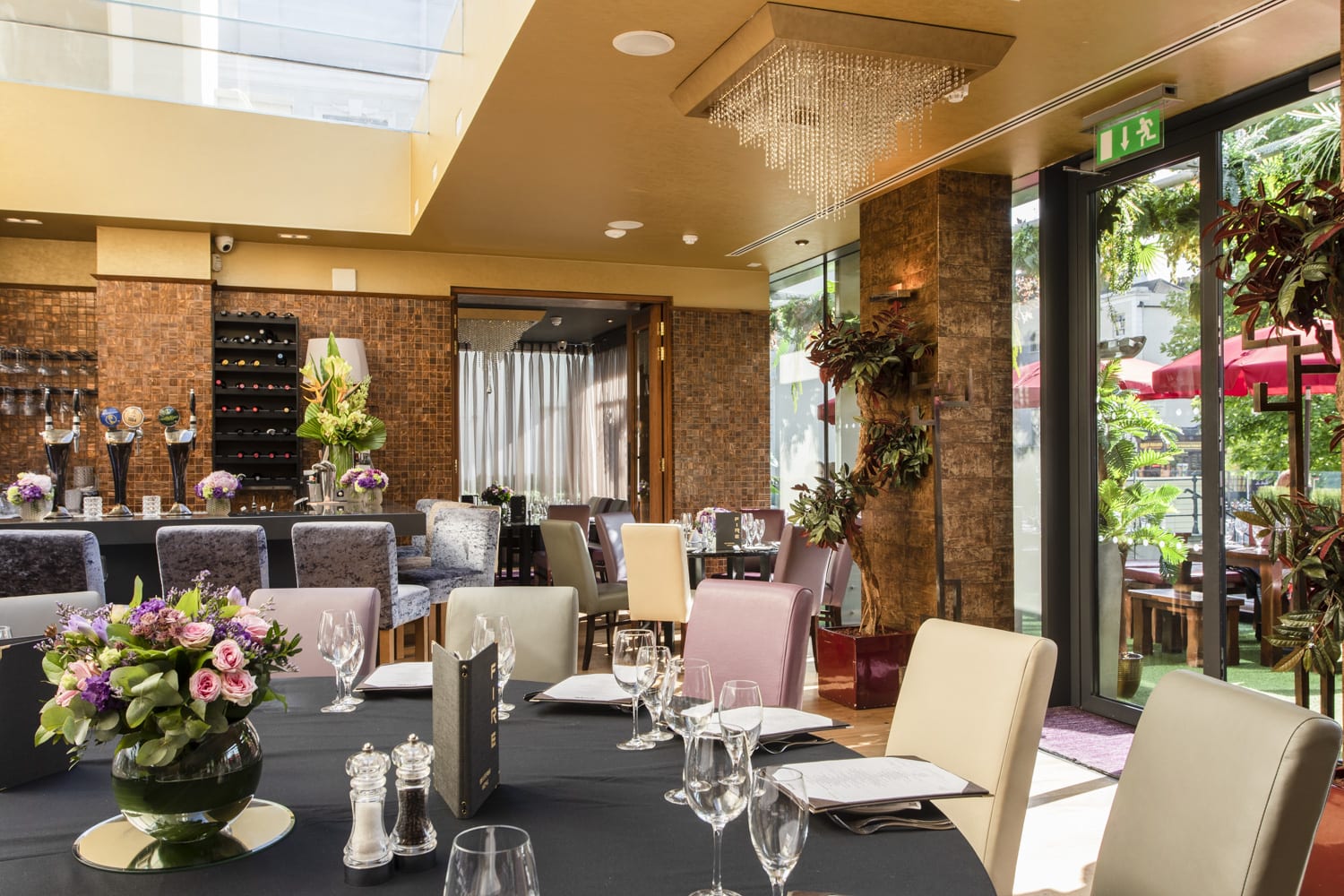 If you would like to host an exclusive afternoon or evening of celebrations, our private dining rooms are the perfect option. Our first floor private Glass Room Suites provide the ideal backdrop to celebrate for an intimate gathering of 10 or if you would like to get the whole family together to celebrate the entire private dining suite is suitable for up to 52 guests dining.
To experience private dining at FIRE or to discuss your specific Communions and Confirmations Dublin requirements please contact a member of our Business Development Manage, Imelda: 
 Imelda@mansionhouse.ie or +353 (0) 1 6767 200.