Dine in Dublin
We are delighted to announce that our team have created an exclusive Chef's Table Experience for the Dine in Dublin Festival 2017. Including €150 worth of award winning food and drink per person for the incredible price of €50!
Enjoy a dining experience like no other as our chefs guide you through some of our signature dishes, as well as being able to enjoy our brand new Tomahawk Surf and Turf before anyone else. Plus enjoy wine that has been specially selected to accompany each mouthwatering dish. 
Our exclusive Dine In Dublin 2017 Menu…
---
Ardsallagh Goats Cheese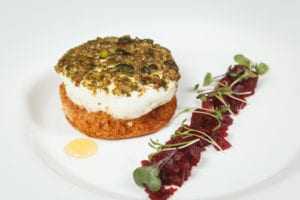 Wood Fire Baked Ardsallagh goats cheese, crusted with pistachio and pecan nuts
on a Focaccia crouton. Pickled beets and chestnut honey
FIRE's French Onion Soup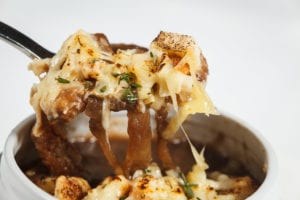 A rich three onion broth with garlic croutons and a Gruyere crust
The Ultimate Surf and Turf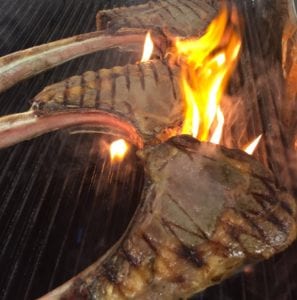 35 Day Dry Aged Bóruma Tomahawk Beef Rib and North Mayo Lobster- To Share
1.2kg Irish Prime Rib on the Full Beef Rib Bone (The best Steak in Dublin) cooked over our char grill, 0.5kg Lobster from the Cliffs of Ceide, steamed and finished in our FIRE
Accompanied by Steamed Ratte Potatoes dressed with Smoked Garlic and Herb Butter ,
Greek Salad and a Trio of Sauces, Pepper, Honey Curry Mayo and Bearnaise Sauce.
Passionfruit Bavarois
A set passionfruit mousse, vanilla biscuit and dry white chocolate mousse
With basil pastry cream.
Details on how to book will be released on Monday 13th February – check back then! 
---
Further Information:
*Limited to 12 people per evening*
*Available on the following dates: Monday 27th and Tuesday 28th of February , Wednesday 1st and Sunday 5th of March*
*The Chef's Table must be booked and paid in advance and will be a first come, first served basis*
*This menu is valued at €150 per person. For the Dine in Dublin Festival we are offering the experience for a fantastic €50 per person*
---