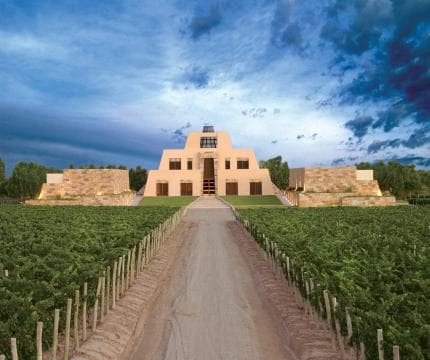 An Evening with Catena – 24th September 2019

Tuesday 24th September 2019 
FIRE Restaurant & Lounge 
Catena Wine is a family-run business which has been elevating Argentine Wine for 100 years. This famous winery has won several accolades including Wine Enthusiast's New World Winery of the Year Award and Vivino's Most Awarded Winery in the World 2018 & 2019. Perhaps Catena's most notable wine is their Malbec, a beautifully balanced red with great complexity of flavour and very smooth texture.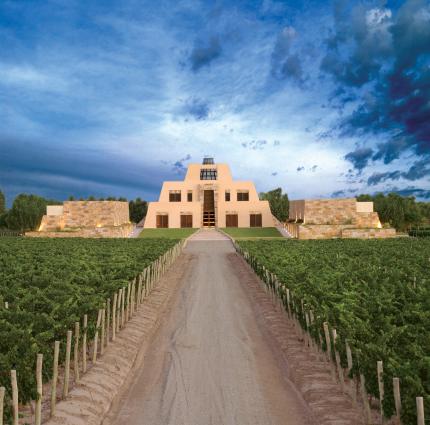 We are excited to announce that we will be welcoming Catena Wine to FIRE for a night of delicious food and wine. Our Executive Chef, Richie Wilson and Pedro San Martin, from Catena Wines, Argentina will guide you through a 4-course dinner featuring a selection of wines from the Bodega Catena Zapata Portfolio.
Prosecco reception from 6.30pm
4-course wine and food pairing from 7 pm in our private dining rooms.
Catena Wine Evening 
 Spiced Irish Lamb Skewers
Chargrilled Slaney Valley lamb fillet, miso and mirin mayo.
 Catena Malbec
~~~~
Tuna Tartare
Citrus dressed, soy cucumber, shallot, caper
Catena Alta Chardonnay
~~~~
FIRE's Three Cuts Beef Sharing Board
15oz / 420g Bone-in Rib Eye,
 36 hour braised short rib,
1oz / 227g centre cut Fillet, marinade over 5 days
Greek Salad, ratte potatoes, Peppercorn Brandy Cream, Dijon & Béarnaise.
Catena Alta Malbec 
~~~
Dacquiose Cake
Hazelnut, praline, milk chocolate
Jaffa cake ice cream
Catena Alta Cabernet
Tickets priced €75pp available now.